Where are my plus size brides to be? My boho luxe plus size fashion lovers? Hold onto your seats… for Stone Fox Bride!
Please let me share this news with you!
The Collection.
Eloquii has been on fire ever since they relaunched and their evolution is one that makes me smile. But their latest chapter is quite exciting! PLUS SIZE BRIDAL? Yes, honey… you heard me! Eloquii is walking down the aisle with their latest collaboration with high fashion bohemian designer, Molly Guy of Stone Fox Bride!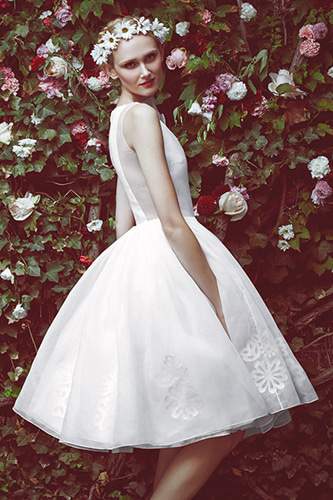 I am so curious how this will translate and what looks they choose! I immediately perused the website, falling in love with her 2014 collection! For the boho plus size fashion girl, this is a match made in heaven! Whimsical, polished, dreamy, and carefree all in one!
"We are so happy to collaborate with a beautiful and high-end brand like Stone Fox Bride who shares our philosophy that everyone should have access to good fashion – especially on a special occasion like her wedding day.
We cannot wait to share the bridal and curated collections with our customers." ELOQUII Creative Director Jodi Arnold
Launching this April, the ELOQUII for Stone Fox Bride Collection will feature five bridal gown styles, marrying Molly's laid-back, bohemian aesthetic with ELOQUII's feminine and chic appeal.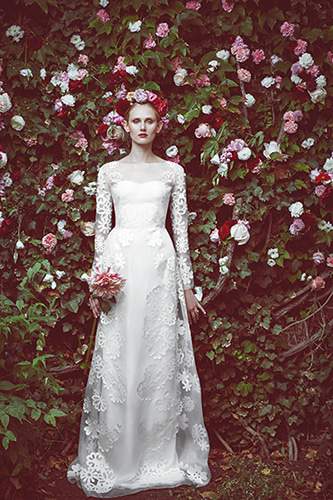 Not only will this collaboration introduce a few plus size bridal options, but Molly will also curate a selection of coordinating ELOQUII occasion dresses to be worn throughout wedding season! So something fun and fashionable for not only the bride, but something just as fashionable and chic for the bridesmaids or attendees!
"I've always dreamt of creating gowns in all sizes so we can accommodate every Stone Fox Bride," Founder and Creative Director Molly Guy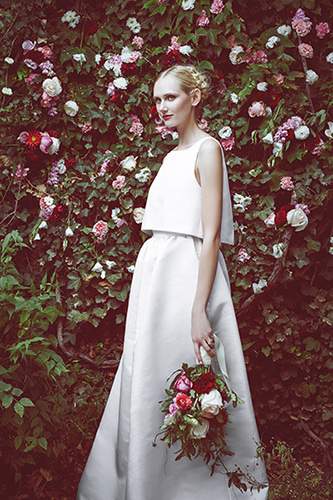 What can we expect? There are no official photos of the collaboration, but I have picked out a few looks from the Stone Fox Bridal site that I find just breathtaking. But you know, as soon as the looks do drop, I will be sharing them with you!
The collection will be available this April on Eloquii.com!
But you want to hear what is also equally as cool? The ELOQUII for Stone Fox Bride collection will be available at the Stone Fox Bride Soho showroom.
Did you hear me?
Not only will you be able to shop the collection online, but you will be able to shop the collection IN STORE. Thank you Molly Guy. Thank YOU!
What do you think of this collaboration? Is this something that excites you? Has you hyped and geeked?
Sound off!
PS. All images are from Stone Fox Bride and are NOT the collaboration. These are just my fave from the Stone Fox Bride collection.