We cannot wait to see what 2022 has in store for us! Love, adventures, and more. But before we say goodbye to this year, let's look back on the top plus-size stories and breaking news pieces that made history!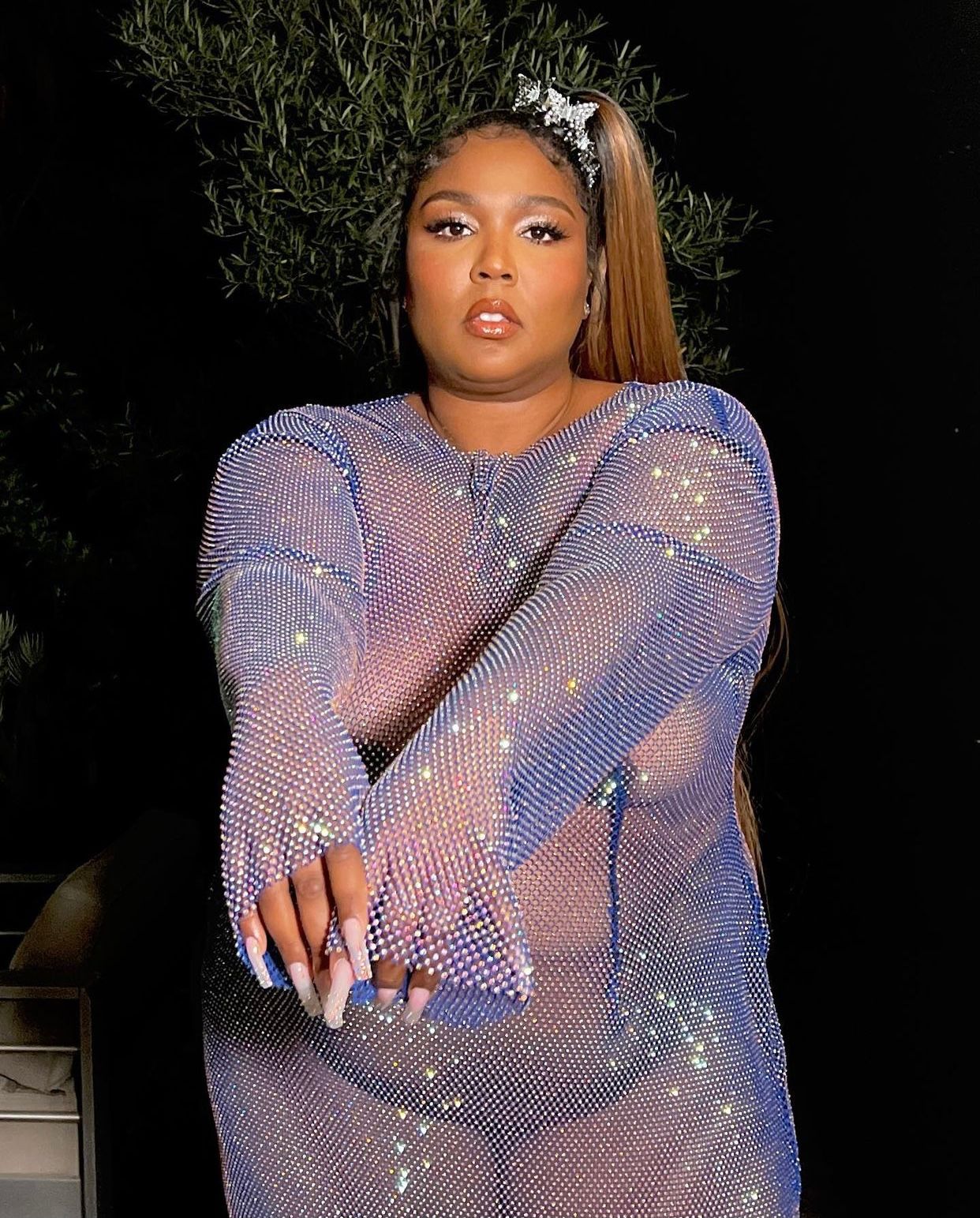 This recap is just what we all need to inspire us for next year. Let's get into this recap.
The Best of 2021: Plus Size Edition
Photo Credit: Instagram @MzGossipirl
Nina Parker is the first Black woman to own a plus-size clothing line at Macy's. Parker was tired of the same mundane fashions that hid plus-size women, so she created her own line. Sizes ranging from 16W to 24W, she wants women to show off their vibrant flair through fashion.
Photo Credit: www.facebook.com
Do you remember our beloved show "America's Next Top Model?" Well, our girl and former #ANTM contestant, Tocarra Jones, teamed up with six other judges for a new plus-size modeling competition. The series is presented by TSR and you can watch it exclusively on Facebook Watch.
Photo Credit: oldnavy.gap.com
Old Navy shocked us when they decided to bring ALL sizes to their stores. There would no longer be any separation of sizes, Old Navy would offer sizes from 0 to 30 in their apparel.
Who could forget when a sheer lavender dress broke the internet and exposed fatphobia? I DO! Lizzo rocked a beautiful dress for Cardi B's dancehall-themed birthday bash. For the plus community, we LIVED, but for haters, it was another opportunity to criticize. But Muva Lizzo wasn't bothered, and we are proud of her!
Photo Credit: www.youtube.com
Tabria Majors did it again this year! Last year she delivered an iconic Halloween production in honor of #Beyonce. This year, she pays her respect to everyone's favorite prayer warrior, Ciara. She dropped a series of videos remaking Cici's music videos.
Photo Credit: Instagram @PreciousLeeXOXO
Model Precious Lee made runway history this year as Versace's first Black plus-size model. She would join models such as Hailey Bieber, Kylie Jenner, and more. But baby, we couldn't keep our eyes off her! Call her the "it girl" because she is the model everyone needs to watch out for!
Photo Credit: www.vogue.com
We constantly talk about how plus-size bodies are slowly but surely recognized in the fashion space. American Vogue's September Issue displayed a diverse group of models, plus-sized and straight-sized.
We always look forward to the fashions from the Met Gala, and this year our curvy besties showed out! Precious Lee, Paloma Elsesser, NikkieTutorials, Barbie Ferreira, Nina Parker, and more were stunning.
This next one is a two-parter! First, Rebdolls CEO Grisel Angel took her company to the New York Stock Exchange, which started as an Etsy shop. Next, Rebdolls teamed up with Imani Barbarin, a disability activist. We always talk about fashion being more inclusive, but that conversation only applies to sizes most of the time, not different bodies. Rebdolls made a change and enlisted Imani as an ambassador.
Our girl GabiFresh surprised us when she hinted at a new clothing line drop. Anyone who has followed the designer's career knows how huge this was for the plus-size world! For years, GabiFresh has collaborated with Playful Promises and Swimsuits for All bringing us swimwear and lingerie. So when she presented us with a new clothing line with Fashion to Figure, my pockets didn't know how to act...one of everything please *swipes card.*
There you have it! Ten of the top plus-size stories and breaking news pieces for 2021. These individuals and brands have made their mark for the year, and I cannot wait to see what they do for 2022.
One of the proudest moments was seeing fellow Clark Atlanta University alum Precious Lee become Versace's first Black, plus-size runway model. Keep killing it, sis! These moments made a rough year enjoyable.
What was your favorite plus-size history-making moment from 2021? Comment below!