I love a good ring. Actually I LOVE a great ring. You will often catch me stacking the rings and bracelets, and jewels all up and down my arms. Call it an Arm Soiree… HOWEVER, finding plus size jewelry to accommodate your personal style and magpie wishes had once been a daunting task. I mean… YOU KNOW. So I thought what a better way to show and share than to tell you all the places I go ham at when shopping for plus size jewelry? Right? Right.
I mean, I have long said you must accessorize to maximize your outfit and THIS includes your baubles honey! YES, they are just as important! Now while I could go in on earrings (to scale) or necklaces, today, I paying the most attention to the rings and bracelets, because THESE are the ones I obsess over and when I shared my last assortment on Instagram, there were sooo many comments, questions, and I thought, lemme whip up something for you!
SO let's begin…
WHERE I SHOP: Baubles, Bracelets, and Rings for the Plus Size Jewelry Lover
HauteLook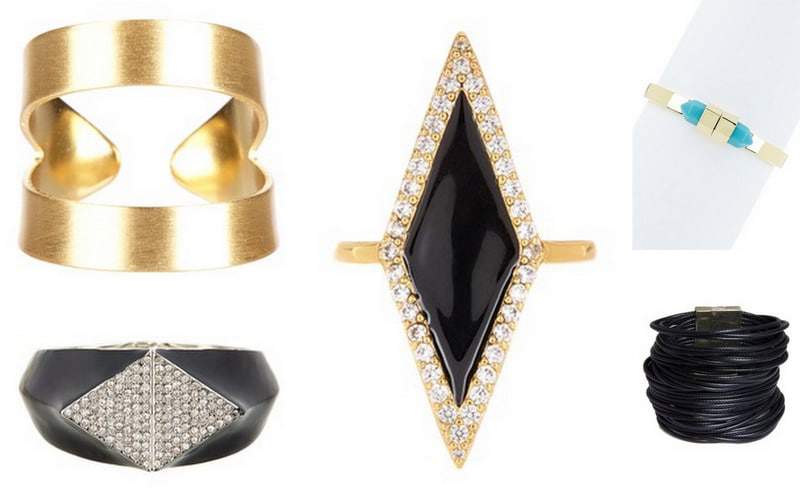 A girl loves her sales and deals. Honestly, I live here. Daily. I am always scouring the rings and cuffs here because of the designers, style choices, and the quality of the baubles. Rings sometimes come in a variety of sizes and since I rock my rings on every finger, it is bound to fit on a few! Depending on the sample sale, you can see some options up to a 10+. AND you have to be quick draw McGraw with it too! Shop HauteLook here!
Ideel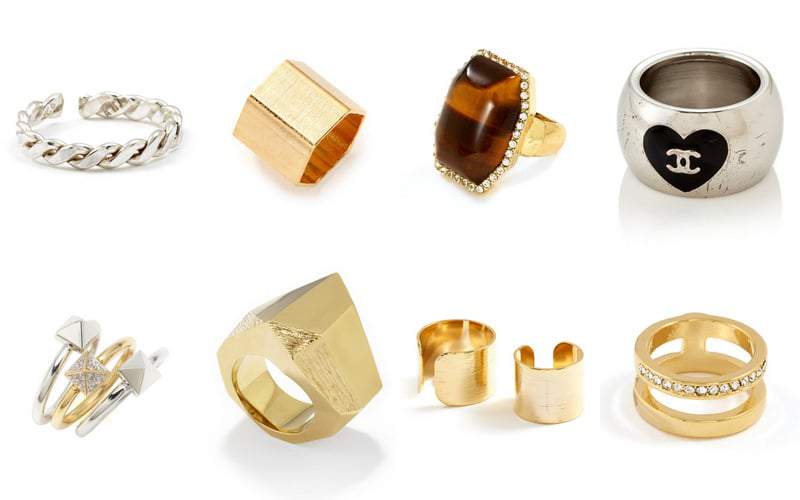 Another one I tend to frequent because of the styles and assortments? YES honey, I live for them too. I cannot get enough of their sales, the teasers, and now that I live on the east coast time zone? I am already bright eyed and bushy tailed to make the start for their sales. I am here for all of it. Visit Ideel Here!
Forever 21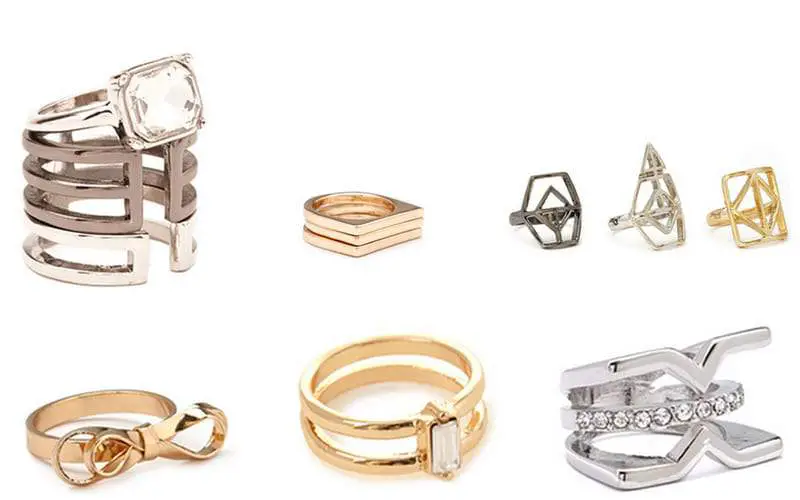 Since before I could shop their clothing, I stalked their accessories. Playful on trend pieces and STEALS? HELLO HONEY. NOW, some of their jewelry comes in a variety of sizes (mostly the rings) and I do like that some of their cuffs and bracelets are stretchy. I mean hello $3 rings. I am here for this! Rock out and shop at Forever 21 here!
Lane Bryant
Man have they stepped up their jewelry game. I was there recently in Miami store and wanted to go ham sooo bad. There were so many really nice options in the rings, bracelets, and earrings options (I do not really get down with necklaces much) but yoooo! SOOO GOOD. You have to check it out. Even their Isabel Toledo and 6th and Main ranges have exclusive jewelry collections! Shop Lane Bryant's Accessories Here!
ASOS Curve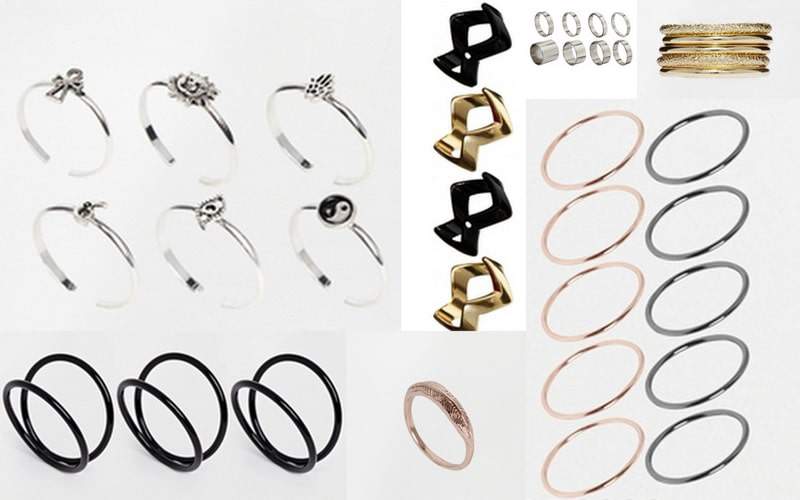 I check for them, but not on a regular, but they are a place I got to for the mega stackable ring packs. I mean… seriously. There are quite a few playful and on edge options and I dig these for the prices, fast shipping and on trend options. It is easy to overdose on these! LOL Shop ASOS Curve Jewelry HERE!
Ashley Stewart
Another place I can sometimes find myself going in on the bracelets? Ashley Stewart. I actually dig that they have the bracelet stackable sets. I love the assortments and the options they have for my many moods. I also find myself having a little fun with their earrings here too. They do not sell their jewels online, but in store, you can go all out!
H&M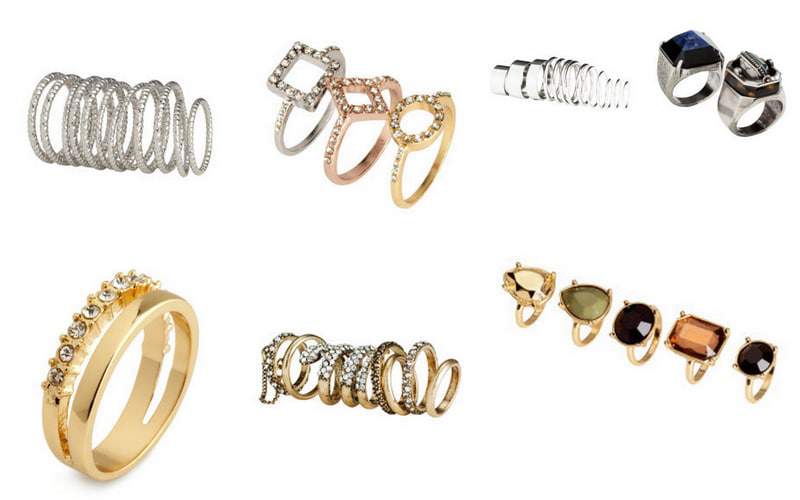 I accidentally stumbled upon them. You know they do have their rings in sizes and I appreciate this. If I cannot find anything in their plus range, I can surely find something in their jewelry and accessory department that makes me smile. I am here it. You can shop their jewels online at HM.com!
BONUS!
Have you heard of RocksBox?
Let me just tell you… If you ever wanted to RENT YOUR JEWLERY? You can. Not just any old jewelry either… like higher end, boutique brands, one of kind options, edge and style to match? You definitely want to play in Rocksbox. I have had them for a while and they are my SUBSCRPTION BOX WEAKNESS.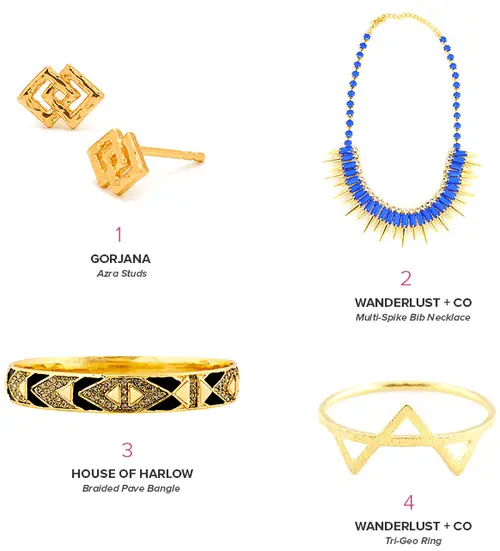 I mean think about it. How many times have you bought a fancy pieces of jewelry and only wear it once or twice and then you are either over it or done with it? Well… you can rock it for a month or however long you want, send it back in the prepaid labels and voila… new jewels arrive for you to play in. ANDDDD if you love an item and have to have it, you can BUY IT! HOLLA. I MEAN… for reals.
Sign up for RocksBox here!
There are more places that I randomly find some cool things, but these are the places I go to on a regular for my baubles!
Where do you shop for your jewelry? Have you thought to visit these places for your jewels? Let's discuss…