It has been an eventful week in plus size fashion, right? First we hear about Lane Bryant's collab with Beauticurve, Roaman's drops their latest campaign, and then, Navabi taps Danielle Vanier for their latest Blogger collection. Well, the news does NOT stop there. Avenue has been a busy putting together their latest campaign for the spring: #YourConfidenceIsShowing.
See, Avenue is on a mission to celebrate and cultivate the confidence that we plus size women own. On the heels of their impressive holiday campaign featuring Erica Watson, Avenue is back with another campaign to take the message of confidence even further.
The #YourConfidenceIsShowing Campaign invites you to "take the megaphone and tell the world what confidence means to you." Through this campaign, these women each have and share their amazing journey with owning their confidence. Let's be real, it is a journey- many that we are still on, I know that I am.
"We're celebrating three truly inspirational women who live life with confidence." Chief Marketing Officer, Steve Silbaugh
The Avenue #YourConfidenceIsShowing Features:
Yasmine Arrington, Founder of ScholarCHIPS
"I Blaze my Own Path"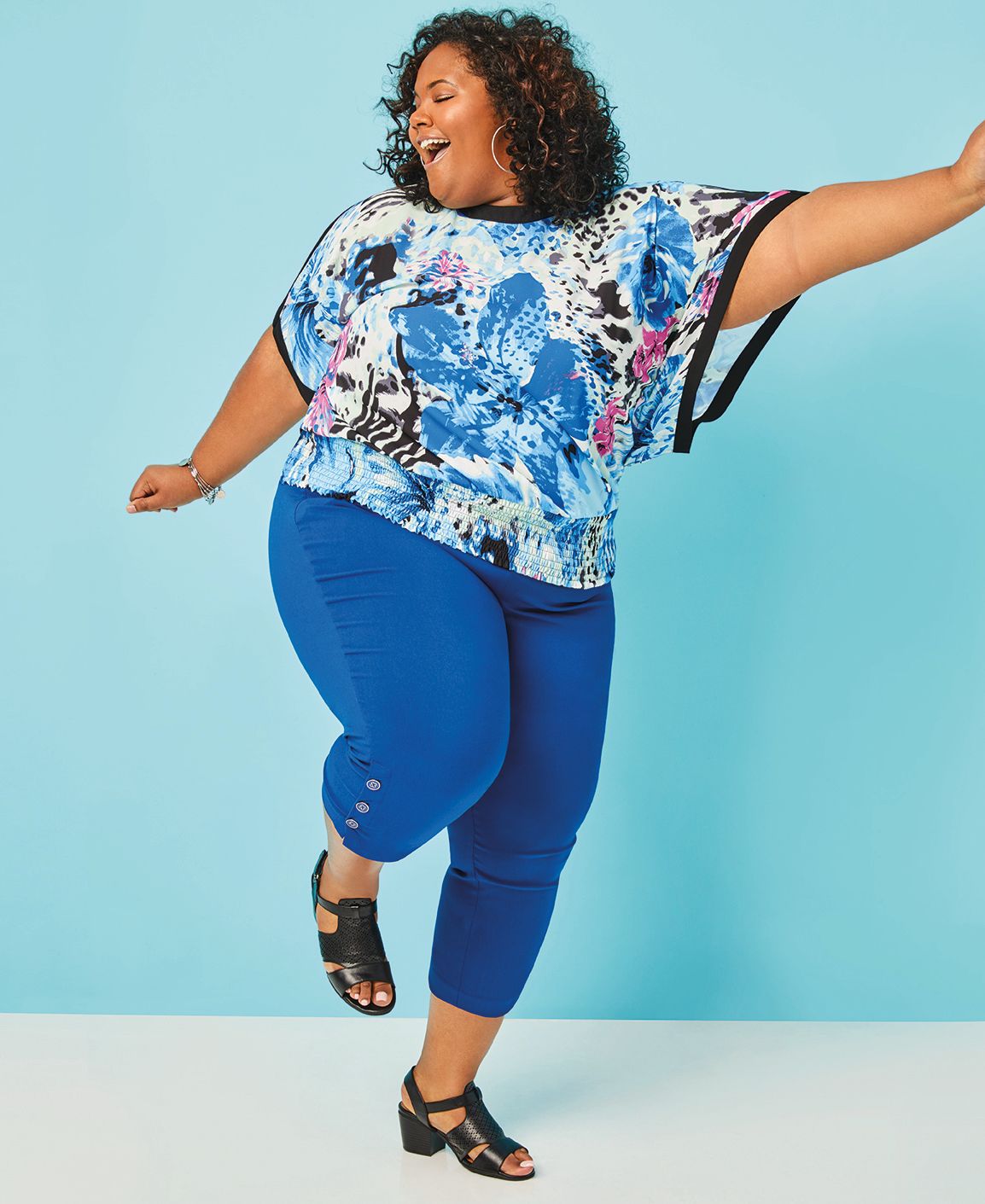 Yasmine is the Founder and Executive Director of ScholarCHIPS, a teenage scholarship fund for children of incarcerated parents. She is the winner of the 2015 Peace First Prize, the JM Kaplan Innovation Prize and DC Social Innovation Prize. She is also a plus size model, motivational speaker and academic.
Jill Angie, Runner, Author and Life Coach
"Let your Light Shine"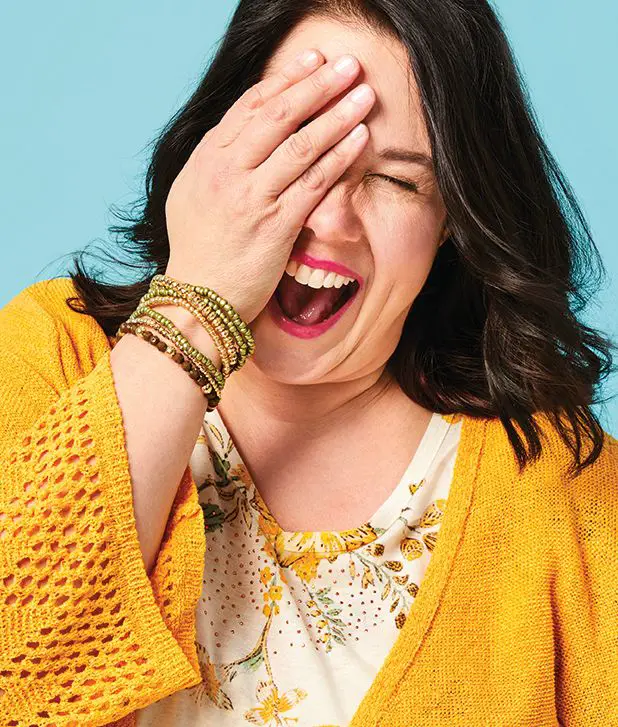 Jill became a triathlete, but she was frustrated that there wasn't much representation in the running world for larger athletes. So she wrote a book called "Running with Curves" and became a personal trainer to empower people of any size, shape, age, pace or distance to become a runner. She believes that running was her gateway to building strength and confidence.
and Confidence Alumna Editor-in-Chief of Plus Model Magazine, Madeline Jones
"Find Your Power"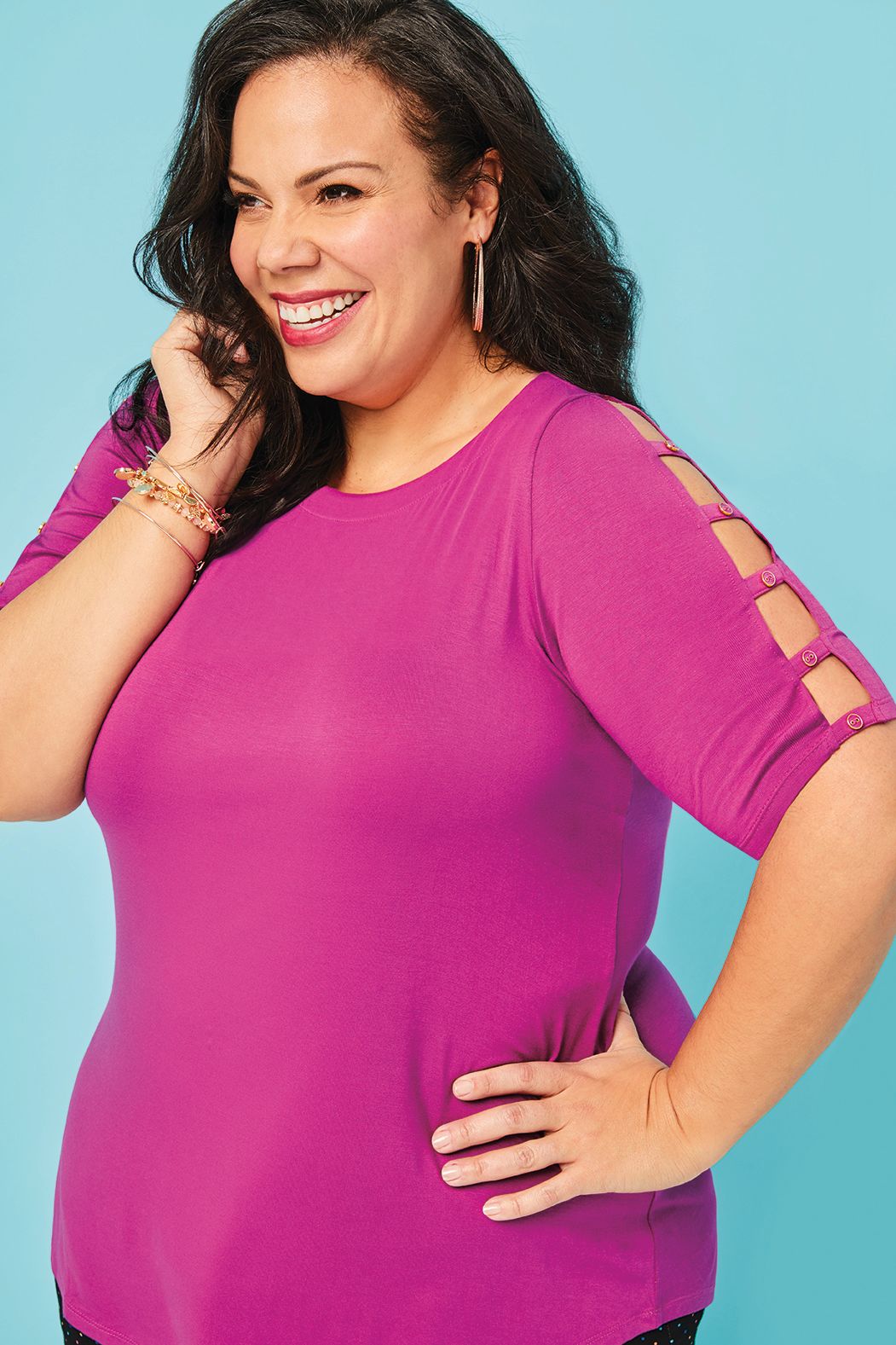 Madeline Jones is Editor-in-chief of Plus Model Magazine. She is balancing life as a mompreneur and raising a confident special needs daughter at the same time. Madeline works every day to promote beauty within the plus size community, as well as, representation in fashion. She advocates for ageless beauty for women over 40 and her Latina heritage.
While we will get to learn more about these women throughout the campaign, Avenue will also feature a Fit & Style shopping event and a nationwide in-store Fashion Show, in April!
"Our reinvented and reimagined line, along with our superior fit and quality, was designed to embrace women's individual styles and show off their confidence." Chief Merchandising Officer, Nancy Viall.
We have also learned that there is so much more to come with this spring launch for Avenue. As champions for fit, they are going to be adding updated silhouettes, styles, and options for the plus size woman to play in.
You can shop and learn more about the campaign at Avenue.com!
They already have Loralette, their more contemporary younger sister brand, but they want to make sure that the plus size woman knows that she can have both fit and fashion at Avenue!
Ohhh and if you did not know, Avenue carries up through a size 32 and yes, they do ship internationally!
Soooo, what do we think about the campaign? The looks?
When was the last time you made it into an Avenue store? Let's discuss below!