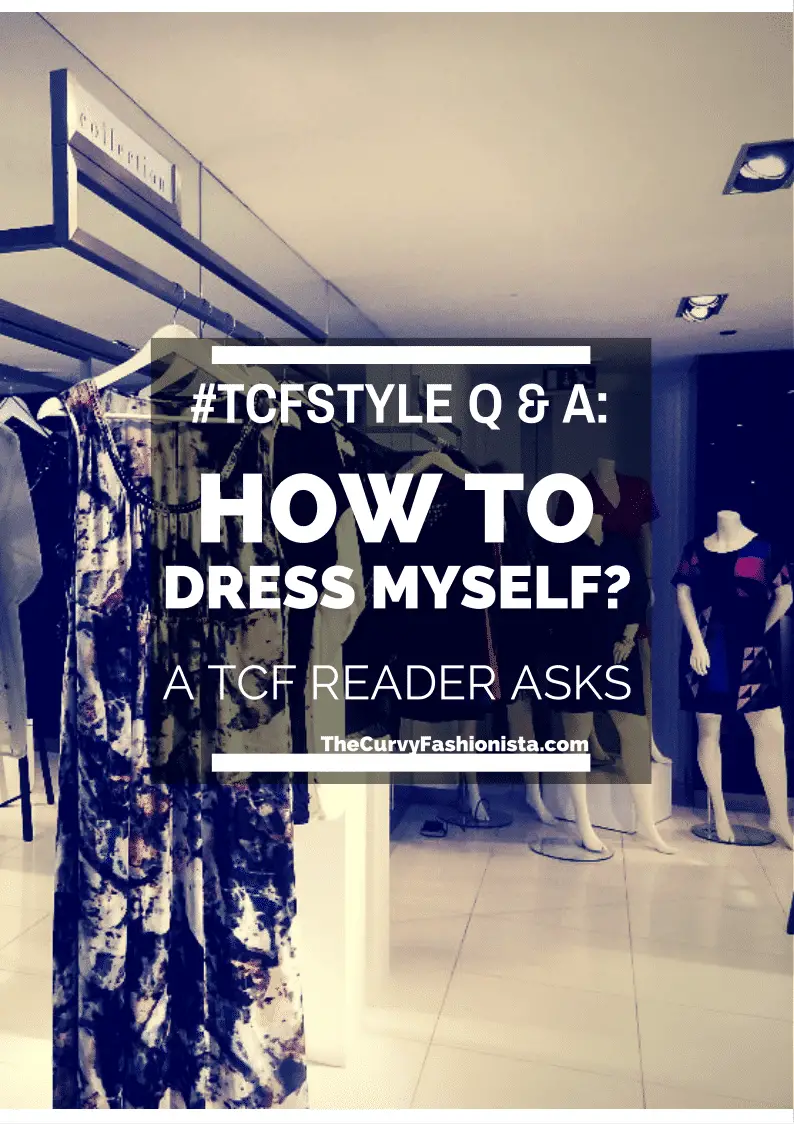 Dear Marie,

Love your blog, love your style, and I could use some help. I feel like I don't know how to dress myself. I've been through a lot in the last few years (illness, family issues, lost job, and fluctuating weight). In sizes, I hover between an 18/20 and a 24. I'm most comfortable in jeans and a hoodie, but I'm really just hiding myself. I feel like a bum half the time.

The thing is, I have good curves. My boyfriend goes crazy about my hips, and I have pretty much an hourglass shape. But I have no idea what to put on it! Going clothes shopping can be very discouraging, and at this point, I'm sort of at a loss. Any ideas or suggestions?

I'm on the East Coast, not far from New York, so if there are any stores you know of that I should check out, I'd love to hear your thoughts.

Thanks so much for reading this. And thank you for what you write. I wish I had someone like you around when I was growing up.

Have a beautiful day!

Melissa
Hello Melissa!
First and foremost, thank you for your note Melissa!! Life and life's changes definitely have its own way of affecting us in life, romance, and how we present or perceive ourselves. This is something that I am struggling with right now, too! Too help you along (and for those who are reading) I have tried to break it down in doable steps here to help you on your fabulous way!
From what I gather, you are looking to find your personal style and to feel put together? Correct? You are quite blessed that you have a constant and consistent positive encourager in your corner over there in your boyfriend. GREAT!!! I love that you share that you have "good curves" which leads me to believe that you have some sort of fabulous confidence! Am I right?
Okay, as far as your questions you asked, I have a few suggestions:
Continue to go out and try on clothes. Whether it is Forever 21 or Nordstrom, continue to go out and try on items to see and learn how you feel in different items!
Once you have them on, stare at yourself. Grab your bum, run your hands on your body in these new silhouettes. The key here is to familiarize yourself with your body in NEW clothes.
Find an item that makes you smile in the mirror and BUY IT. Dont think about where or why… BUY it and then WEAR IT!
Let your boo suggest or buy you what he would love to see you in, this way you can have some extra pep in your step as you know your boo loves your curves in XX.
Baby steps. Lasting change will take time and will not happen overnight, but this is a first step.
Learning to love your body and its amazingness is a constant thing. Even I battle with this too. I have certain parts I love, others I wish away or different, but even as i stare at myself in my bra and panties, I search for things I do like and then want to play up. I love my legs, so you will many times find me in short skirts and shorts! My midsection I am not the greatest fan of, so I do not wear tops that cut my there or I will wear items that pull away from that!
It is all about experimenting and having fun. Slowly and surely your personality will reflect your style!!
As far as WHERE to shop in store for Plus Size Fashion?
Well, the fact that you have already started to search and have landed here, HEY GIRL HEYYYYY! Great first step! I have this page that has all these amazing plus size posts, so start here! Then, I invite you to check out my list of plus size designers and retailers and then, once you have checked that one out, make sure you see the plus size boutiques directory to see which stores are closest to you!
But, off the top of my head, in-store options do exist, especially in the US and on the east coast where you are at! While selection will vary greatly from store to store, you have:
Macy's, Bloomingdale's, Nordstroms, Forever 21, Fashion to Figure, Torrid, Ashley Stewart, Lane Bryant, Wet Seal, H&M, LeeLee's Valise, Curvaceous K Boutique, and I could possibly be missing some! But please do click the blue links above this paragraph for my directories!
I really do hope this helps and I look forward to hearing from you! Thank you so much for reaching out to me and I wish you luck on this!
Where do you like to shop? How have you defined or created your own personal style? Have any tips to leave for Melissa? Let's Chat!
Do you have a Style Question?
Do not be shy; your question can be answered by myself and others.
Please do not hesitate to contact me! Who knows, your question can be featured here!