Last week we featured tall, extended plus size blogger Jeanne of Finesse Curves. Today, we're excited to bring you another tall blogger, Jamie of Jamie JeTaime! I first discovered Jamie through her #XOQs on Instagram and fell in love with her fun and quirky personality and approach to style. Jamie believes in breaking all the rules of fashion which has allowed her to cultivate an eclectic style that is vintage-inspired, bold, and truly one of a kind!
Jamie of JeTaime is a plus size blogger YOU NEED TO KNOW!!!
Meet Plus Size Blogger, Jamie of JeTaime!
Blog: Jamie JeTaime
Age: 37
Height: 5'10"
Location: Pittsburgh, PA
How long have you been blogging? 1 year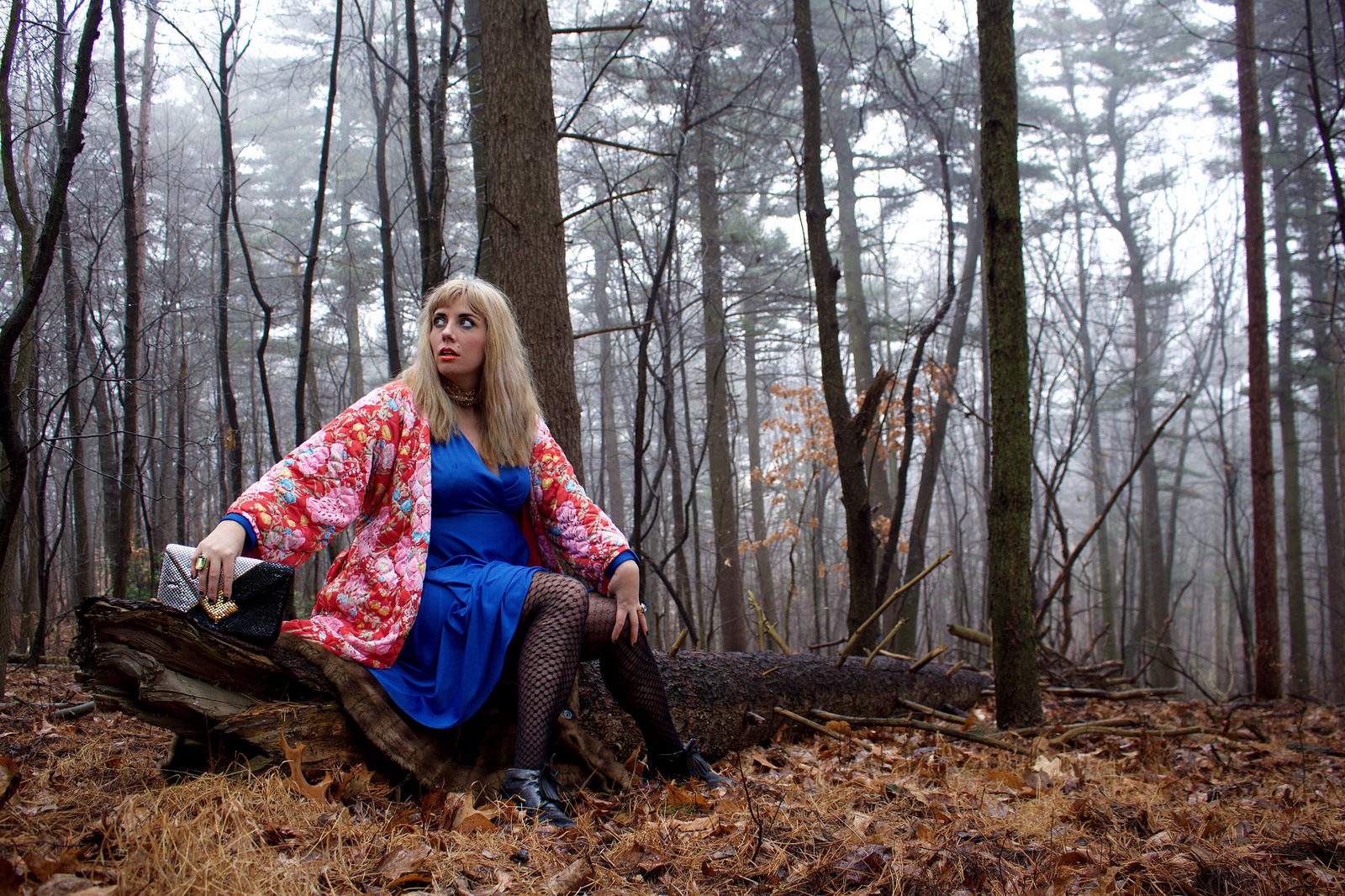 What or who inspired you to become a fashion blogger? What led you to it?
I became quite active on Instagram. I wanted to have a place where I could expand upon ideas and share entire photo shoots.
Do you blog full-time, for fun, as a hobby? Share your evolution!
I am more or less a full time Instagrammer and a part-time blogger! I am always thinking of new styles and photo shoot locations. It has become more than a hobby for me. I am constantly working on my next project.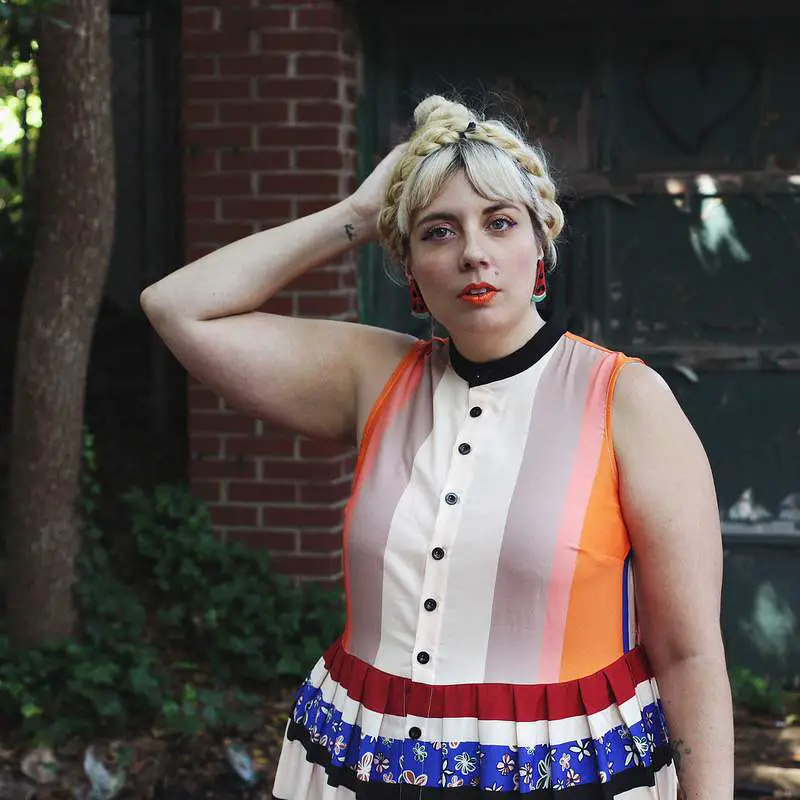 What is your favorite asset? Your legs, arms, waist? How do you play that up?
I don't have a favorite asset. I do, however, love my body shape and size. I try to play up my curves by wearing clothing that highlight my shape. This is quite contradictory to what we are told to do as plus size people.
What are the challenges, if any, you face regarding being plus size?
As a plus size person, I have only very limited stores to choose from when wanting to shop in person. I would love to be able to go to a mall and pick out clothing on a whim and not be limited to only 4 stores.
What's your favorite thing about being plus size?
I love my curves and the amount of space I take up. I have a lot of visual presence.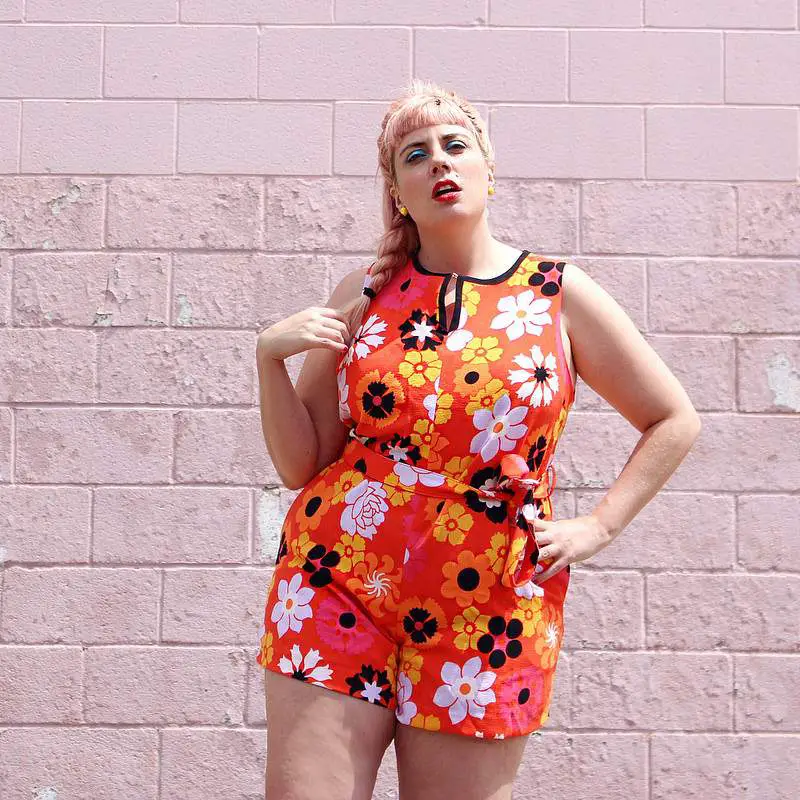 What's your favorite thing about being a blogger?
I have had many opportunities from blogging this year… from store openings, to being flown out to fashion events and photo shoots. The opportunities allowed me to meet so many wonderful people that I am happy to call friends.
Who/what are your favorite designers/brands?
ELOQUII, ModCloth, and Pinup Girl Clothing
Describe your personal style.
Cuts or colors that are reminiscent of the past make me weak in the knees. I love mixing the unexpected. I am unconcerned with following fashion rules or matching.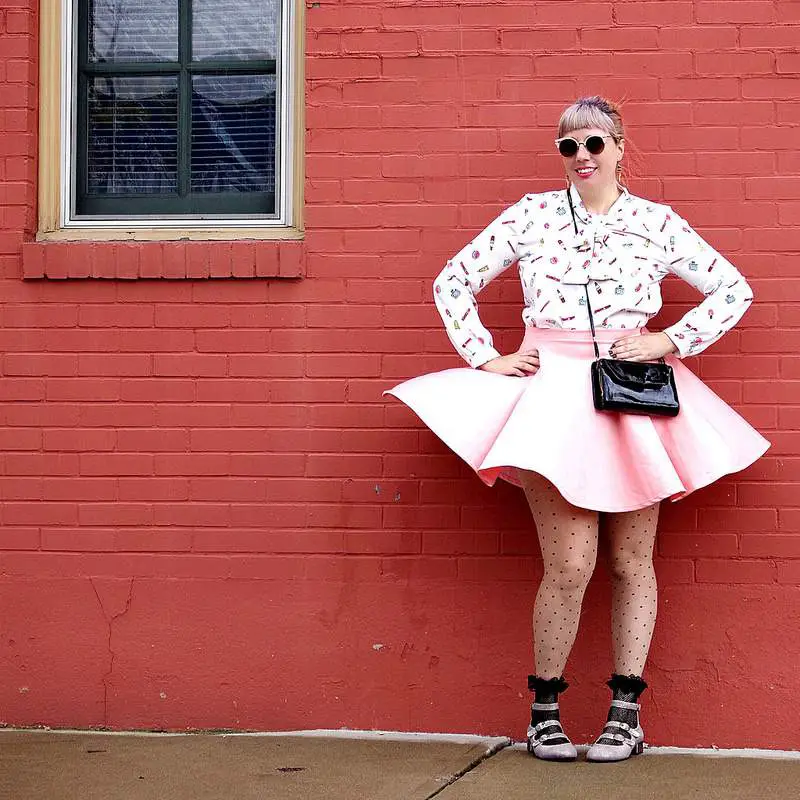 Which bloggers inspire you? Plus or straight size! Any bloggers currently on your radar?
I love Nadia Aboulhosn, Dionna Humphrey & Hayley Hughes. They each embrace their individual style with a healthy dose of body positivity.
What do you think about where plus size fashion is today versus a few years back?
There are so many more options! It is incredible! New designers are constantly entering the market. I think it is an exciting time to be plus size. Of course, I am still wanting more retail stores to open up!
What do you think or hear from readers, is one of the biggest myths about plus size fashion?
I think a huge myth is that plus size people don't have a place in fashion. In truth it is just because we have, for the most part, been completely left out of mainstream fashion culture.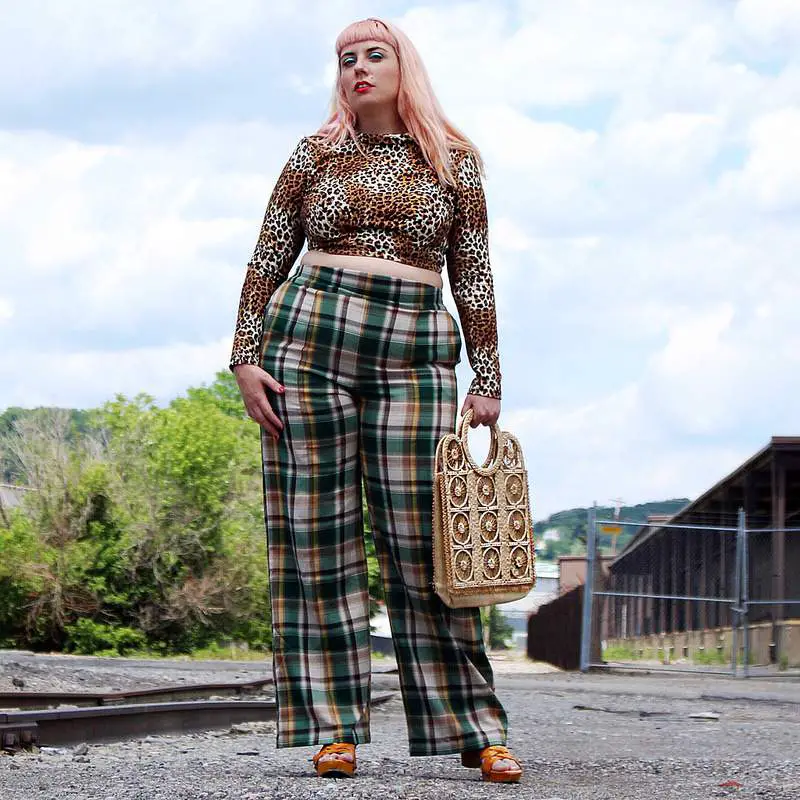 Are you working on anything or have anything to share?
I do have a few things up my sleeve, but it is all in the beginning stages so I don't want to jinx it!
Anything else you want The Curvy Fashionista's readers to know?
I want everyone to know that regardless of your size, shape, or age you can wear whatever you want to wear, there is nothing off limits to you. Please ignore the the negative voices, you deserve to live and shine for yourself.
Lastly, what does Curvy.Confident.Chic mean to you?
Owning your style and your space unapologetically.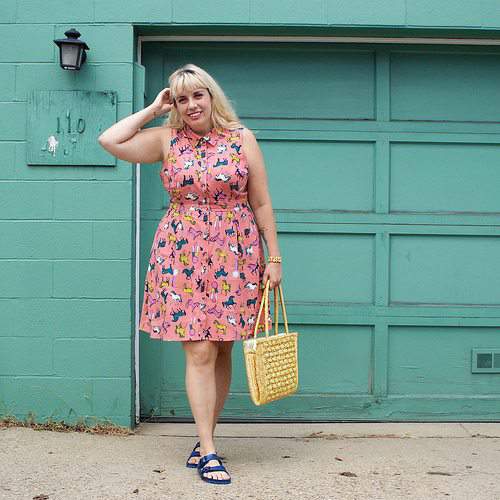 Do you dig her style? Which look is your fave?
Want to be featured? Make sure you fill out your deets here,so that we can feature you!
Looking for more plus size blogger style inspiration? Make sure you check out all of the other plus size blogger spotlights!