Happy Friday!  You know what that means…time for another blogger spotlight!  If you missed last week's spotlight, don't forget to catch up with Rebecca of Mommy In Heels!  This week, we head south to Houston, Texas to bring you petite plus size blogger Sarah-Jane of SarahJaneReign!  SarahJaneReign presents an unapologetic approach to fashion and beauty.  Representing for petite plus women as well as Asian and Arab-American women, SarahJaneReign loves being a voice for underrepresented plus size communities.  She is a plus size blogger YOU NEED TO KNOW!!!
Meet Sarah-Jane of SarahJaneReign!
Blog:   www.sarahjanereign.com
Age:  29
Height:  5'3″
Location:  Houston, TX

How long have you been blogging?  18 months

Your Inspiration
What or who inspired you to become a fashion blogger? What led you to it?
I've always loved fashion and style, but I noticed that the majority of well-known fashion bloggers and plus size models all shared similar attributes: tall, hourglass figures, chiseled jawlines and bodies on the smaller end of the plus spectrum. I felt that as a size 20/22, 5'3″ plus woman with a double chin who carries weight in my midsection, I had a different perspective to bring to the conversation. I wanted women who have bodies like mine to still feel sexy, confident and represented. Also, I don't know of many Asian or Arab-American plus size fashion bloggers, and with my Filipino and Lebanese heritage, I felt I could certainly be a voice for my community.

The Evolution!
Do you blog full-time, for fun, as a hobby? Share your evolution!
Well, I'll start by saying that no matter where this journey takes me, I'll always be blogging for fun – I'm of the mindset that when it stops being fun, it's time for me to stop doing it. Blogging started off as a hobby that I'd spend about 2-3 hours a week on. I'd do photoshoots, throw content together, make Instagram posts and hope for the best.
Once I started creating a strategy and treating it more like a job, I started seeing a lot more results. I have a full-time job, a part-time job, and my blog; I'd say that between blogging, planning, photoshoots, attending events, responding to emails, managing social media and hopping on phone calls, I commit roughly 15 hours a week to blogging now.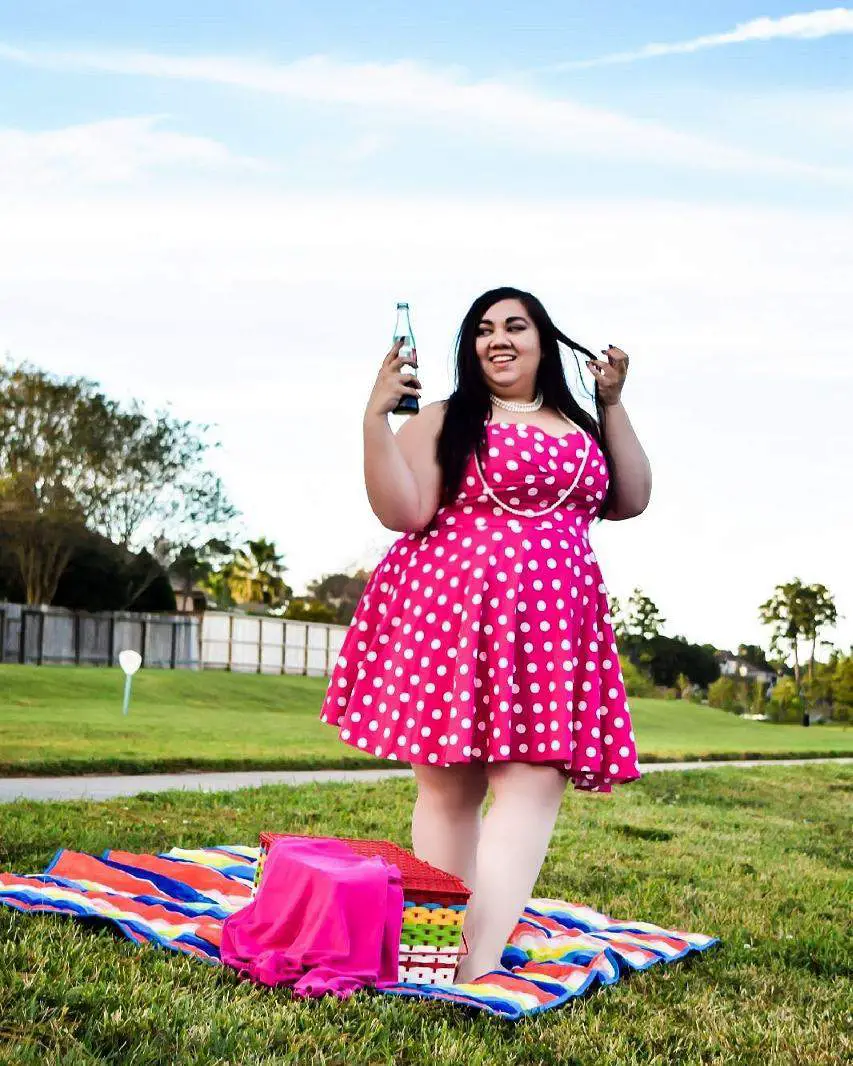 What is your favorite asset? Your legs, arms, waist? How do you play that up?
My favorite features are my legs (yes, even at my height) and my lips! I play up my legs by wearing a lot of dresses and heels or wedges. They help to elongate the legs and draw attention. In my photos, you'll notice that I like to be expressive with my face – this is to highlight my lips. I also love to play around with new makeup techniques and see what works best for my look.
Challenges
What are the challenges, if any, you face regarding being plus size?
As a petite plus women, I've faced challenges both professionally and in my everyday life. When I'm shopping, I can find regular and tall sizes fairly easily, but short/petite sizes are few and far between. This makes it difficult for me to explore some silhouettes (maxi and midi lengths, for example) without getting clothes altered. As we all know, plus clothing is already notoriously expensive, so adding in the cost of alterations just exacerbates the issue.
Professionally, I've absolutely been passed up for opportunities or barred from being given a chance. For instance, when plus size casting calls require that models be 5'8″ or taller to even audition, I find that to be a major missed opportunity. In the plus community, you often hear the statistic that the average woman is a size 14/16, thereby justifying the need for more plus presence on the runways and in media. By that same thought, the average American woman is 5'4″, so I find it ironic that a community that's supposed to be about representing the average woman would exclude the average woman's height from consideration for opportunities.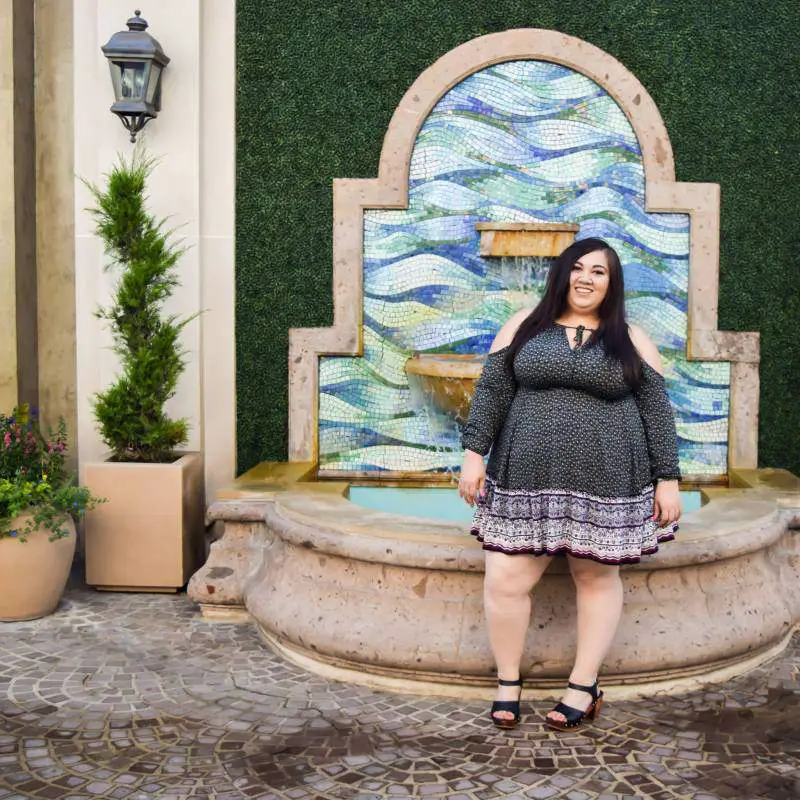 FAVES
What's your favorite thing about being plus size?
I enjoy being petite because it gives me the opportunity to shine light on an area of the curvy community that's so overlooked. As I mentioned, a big part of my mission is to bring confidence and style ideas to women who identify with my body in whatever way. I love showing shorter plus size women that you can still get out there and do the damn thing!
What's your favorite thing about being a blogger?
My favorite thing about being a blogger is hearing the stories of other women. When I pour my heart out into my posts, it's so incredible to see other women step forward and share their similar experiences. It goes a long way in building the community, showing that we're not alone and that there are people out there who understand what you're going through.

Who/what are your favorite designers/brands?
Torrid was the first brand I ever outright fell in love with, way back when plus size women didn't have a lot of options. They gave me the chance to wear the same trends and cuts my straight size friends were wearing, which was pretty unheard of circa 2007 when I discovered them for the first time.
Who Are You?
Describe your personal style.
I would describe my style as flirty, feminine and playful. I love dresses, wearing pink and rocking big hair with a full face of makeup.

Which bloggers inspire you? Plus or straight size! Any bloggers currently on your radar?
Nadia Aboulhosn is my spirit animal. From her idgaf attitude to her risk taking to her love of brows, she approaches the industry the same way that I do: just by letting her unapologetic self shine through.

Plus Size Fashion
What do you think about where plus size fashion is today versus a few years back?
We've come a long way, for sure! I mean, Torrid had a show in NYFW this past fall. That said, it's important to keep the momentum going. I think that in the last year or two, there's been a "Okay, we have a few options now! Give it a rest!" attitude in the community. But I think we need to keep advocating and pushing the boundaries and demanding the right to take up space, especially in the lesser represented communities.

What do you think or hear from readers, is one of the biggest myths about plus size fashion?
One of the things I hear most is that the plus size industry has just set a new impossible standard: the "acceptable" plus size woman. She has a slender face, an itty bitty waist, and curves in the "right" places. What that leads to is women feeling that they have to be a certain type of plus size to feel beautiful.
I've even had followers tell me they want to start blogging, but they're waiting until they get down to a size 12/14 to start. Why wait until tomorrow for what you can seize today? I want to shatter the misconception that only certain plus bodies deserve recognition or acceptance. Each and every person can and should feel gorgeous exactly as they are.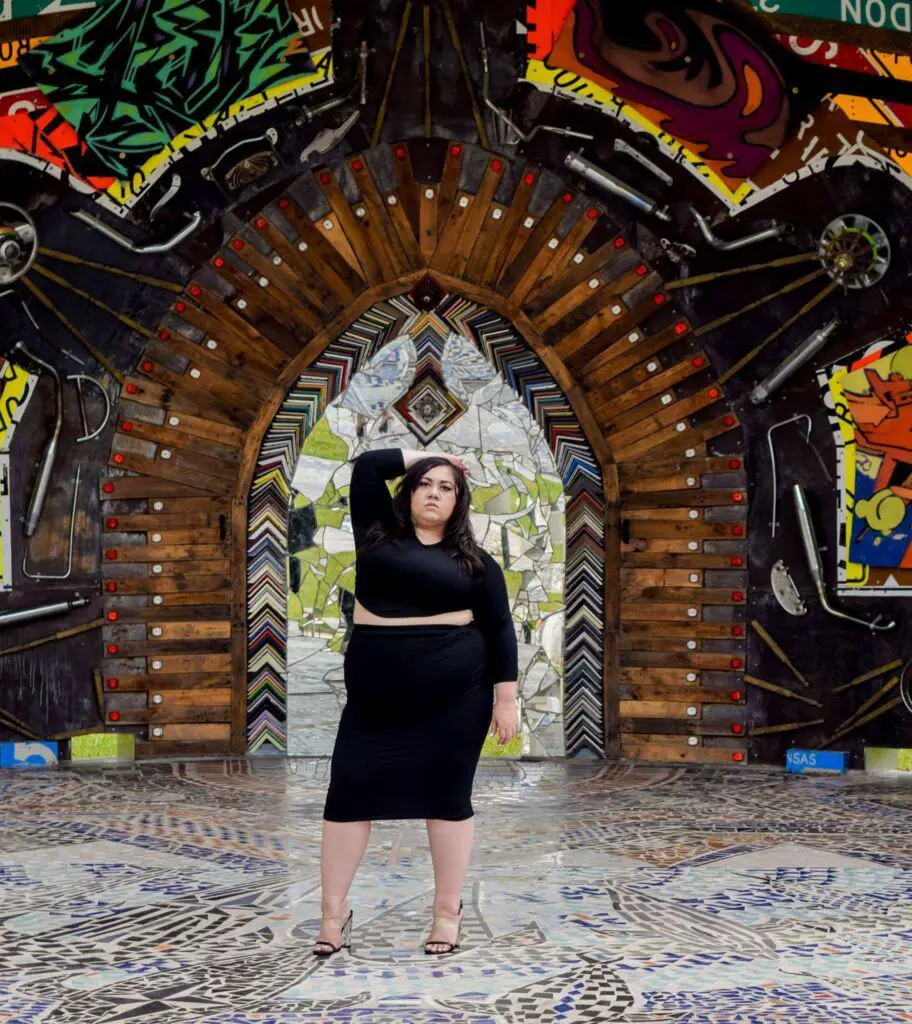 The Extras
Are you working on anything or have anything to share? Anything else you want The Curvy Fashionista's readers to know?
I'm exploring the idea of designing my own line – whether that happens as an independent venture or in collaboration with a brand remains to be seen. Heading into this year, I'll continue my brand ambassador partnerships with Xehar Curvy and Undersummers by Carrie Rae. I've very recently signed on to partner with Fashion Nova Curve and Shein as well! I have some major news coming early in 2018, but I can't talk about it quite yet, so please be sure to subscribe to my blog or follow me on Instagram/Facebook. You won't want to miss it!
Lastly, what does Curvy.Confident.Chic mean to you?
Curvy.Confident.Chic is the mantra of the modern plus size woman. She is comfortable with her body. She is a go-getter. And she puts her best foot forward, always.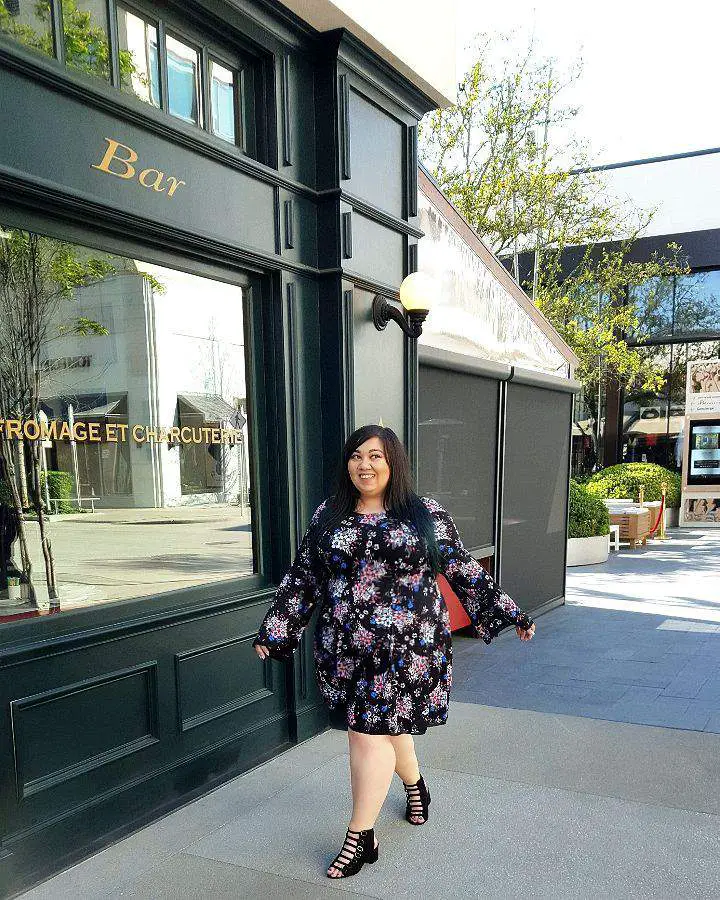 Want to be featured?  
Make sure you fill out your deets here, so that we can feature you!
Looking for more plus size blogger style inspiration? 
Make sure you check out all of the other plus size blogger spotlights!