We all know magical things can happen when you shoot your shot! Therefore, we were thrilled when our Editor in Chic hopped into the writer and comedian, Ashley Nicole Black's DMs to set up a #TCFExclusive interview. Ever since "The Black Lady Sketch Show" debuted, she has won over so many people with her writing and acting.
First breaking her way into the industry as a writer, Black has been working non-stop delivering material we cannot get enough of. This Emmy award winner is no stranger to comedy and today, we share a little bit with and about this plus size powerhouse and Curvy Boss who is one to watch!
This is A Little Weird Maybe No One Will Get This…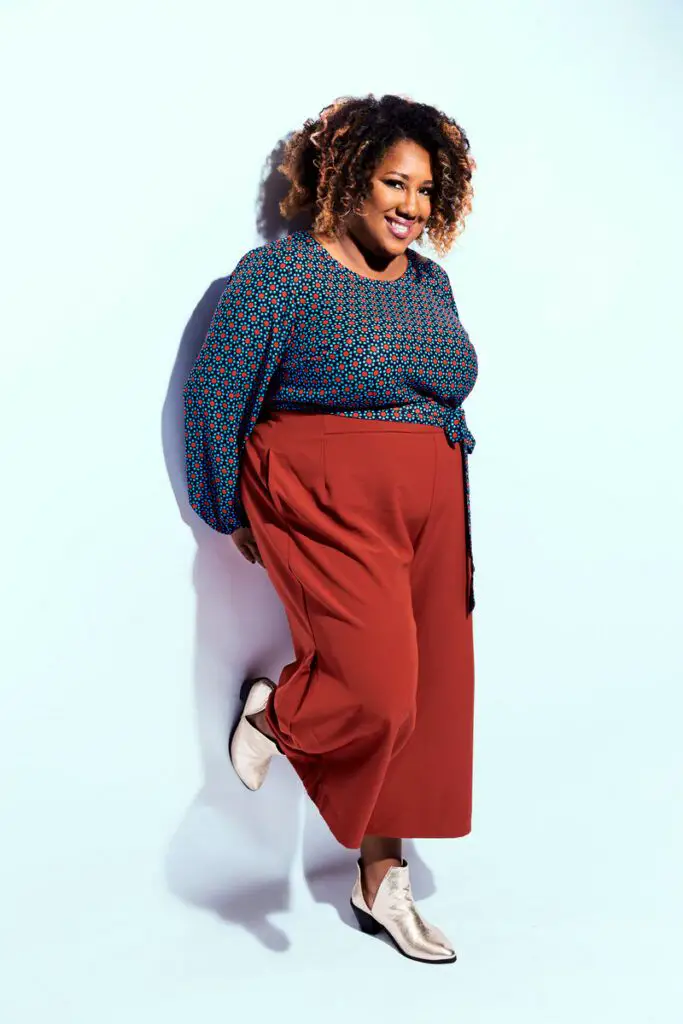 In an industry that is just opening its doors for plus size people, there is nothing more refreshing than seeing multi talented plus size representation on our screens. First getting her break as a writer for "Full Frontal with Samantha Bee," Ashley Nicole Black has not stopped since. This young lady stays booked and busy using all her talents to woo us.
I've been doing this a long time so you kinda know what people are going to laugh at, but you never really know what people are going to connect with until people see it.

So to me, like the best feeling in the world is people connecting to you know obviously all the sketches but especially those little moments you thought 'this is a little weird maybe no one will get this' or 'maybe I am the only one who feels this way.' When people connect those specifically that is the best feeling.
But how did Black transition into writing? She earned her Bachelor's in theater arts and a Master's in performance studies. Originally heading into acting, she received early experience with storytelling. Her parents paid for classes at the world-renowned Second City, a comedy club, comedy theater, and school of improvisation.
Ashley Nicole Black explains that the only way you could get on stage was by writing your own material. "I had never done sketch comedy so I didn't know how it is done, but the way that Second City does it is there are no 'just writers.' You write your own material and then you perform it on stage."
You Can Make People Feel Things with Your Words and That Is Huge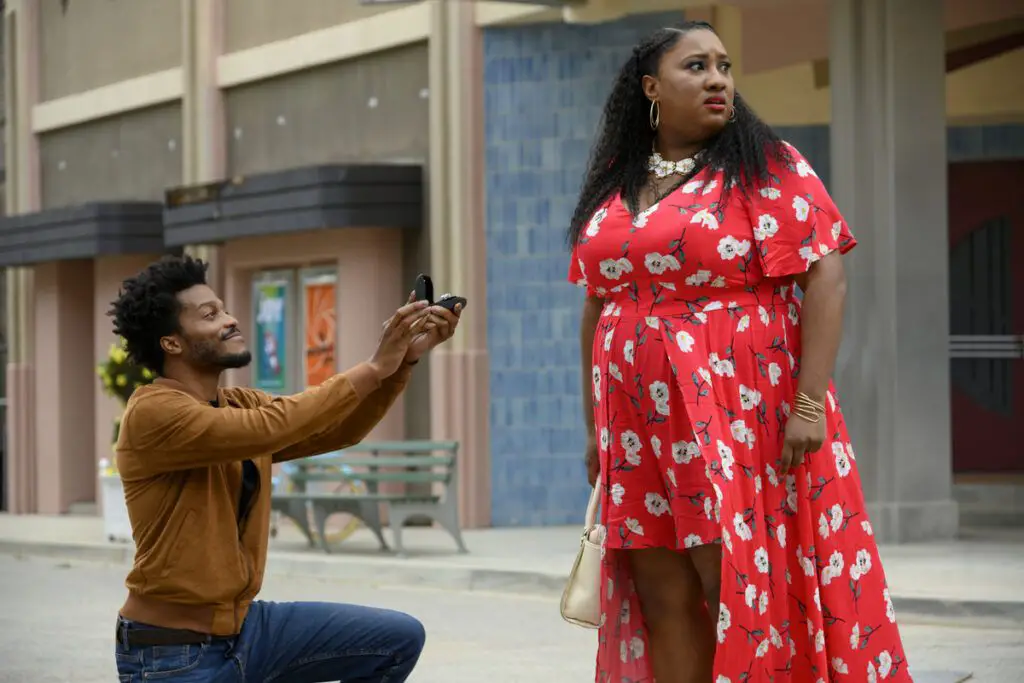 However, learning that she had a knack for writing came in even more comedic manner.
I had one writing teacher who literally read a script I wrote that was so bad, it made her cry. She told me 'You can make people feel things with your words and that is huge. That means you are a writer and you should stick with writing.'

No one had ever identified to me that I could be a writer and I really started working and focusing on my writing.
Her first break into the industry came when she was hired on as a writer for "Full Frontal with Samantha Bee." She admits to being happy to just write.
"Samantha is one of the finest performers in the world in my opinion, and to write for her is a dream because you could write anything and she could do it." Her writing talents earned her three Emmy nominations and one in for "Outstanding Writing for a Variety Special."
One of the purest moments of the interview was when Black reminisces on taking her mom to the Emmys. She talks about her mom is usually a very cool, confident woman, but she definitely had fangirl moments.
My parents drove me to drama lessons and ballet lessons my entire childhood. So, getting to have those moments with them where I could take my mom to a fancy party and be like "remember all those nights, you sat outside the theater waiting for me?" Like this is the result of that.
Ashley Nicole Black on Representation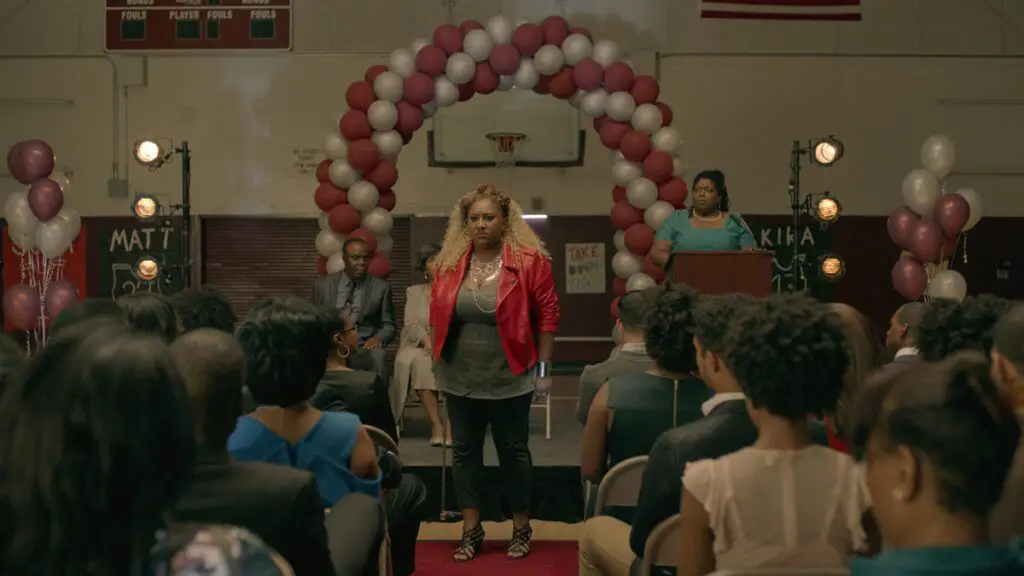 Everyone knows representation matters! We are seeing plus size women on our screen and I love it. So having Ashley Nicole Black represent for us is EVERYTHING! She recalled the first time she got to experience what it was like seeing someone like her on TV.
I remember I was in college and "Grey's Anatomy" came out. It had the character Dr. Bailey in it. [She's] a plus size black woman who is like a nerd. And in the current story she was like this very strong woman who ran the hospital. They would show her in flashbacks. She was like this shy lady who could not speak for herself and that was the first time I have seen a character who was like me on television.

I had never seen that before and it changed my whole world. I loved that show so much and all because there were characters who looked like me and talked like me. I never truly had that before and I remember is this what people feel like all the time? And it was so informative to me that I just think if I can give that feeling to someone else then that would be amazing.
As we know, plus size fashion has progressed so much since we were kids. Ashley touches on the change of the fashion industry and how it seems as if designers might be doing a little too much.
"If you wanted to be cute you could wear jeans and a t-shirt and there just wasn't a lot of options. Then very recently, now there a ton more options which is great. But what I am always looking for is cool fashionable clothes, that don't have a lot of extra shit on them." Ashley just wants cool basics; to keep it simple.
She jokingly states, "I don't know what fashion designers are thinking? They are trying to get in the mind of a plus size woman and they're like you are big. You want to be covered in ruffles and never have shoulders in your clothes."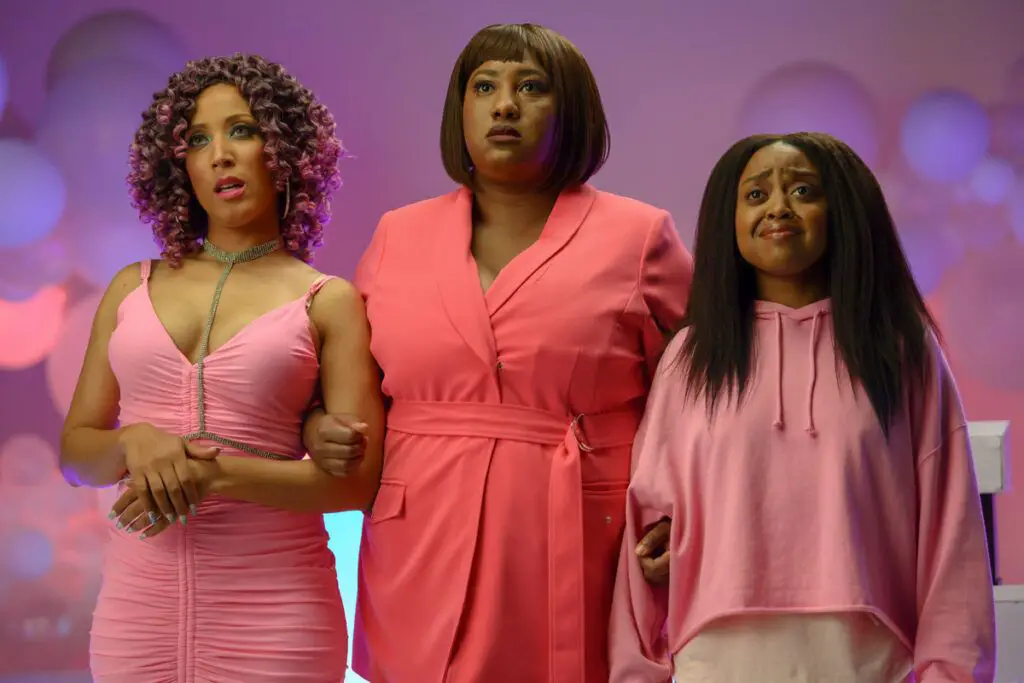 It's My Body, I Don't Dress to Empower Other People
Something that I personally appreciate about Ashley is that she hired a plus size stylist. She enlisted our girl Meaghan O'Connor.
A lot of times being a stylist is solving an emergency problem. If there is an emergency and your client is a size 6, you can just run to the mall and go to any store and grab something. If your client is plus size and you don't have that option, what are you going to do?

So, what I love about Meaghan is for every one outfit, she pulls 3 or 4 outfits. So, like if something happens…you always have another option because she knows you can't run out and buy something. And I have been in situations like where I was on a show and the cast approached me and forgot my pants, and I can't just go to the store and buy a pair of jeans. It is not an option.

She is always over prepared which I love.

It takes a lot more time to do plus size fashion and to have someone do that for you is a great gift, and she is also extremely fashionable.
Another reason why Black is happy the power of Meaghan on her side is that she pushes her to try new things. It takes a lot of courage to try new things – patterns, colors, or even a different silhouette.
All can be scary especially if you prefer a simpler style. "I like little plainer clothes and she will push me to stuff more colorful or more patterns or a different silhouette." Black touched a great note by mentioning how stylist tends to style their clients for the reaction of others and not their client. She understands that before she can empower anyone, she must empower herself.
Since her style is on the minimalistic side, she admits there are some trends she not quite ready to try. "When I see I see a girl in big patterns or a lot of colors, I love it on other people." However, she is forced out of her comfort zone anytime she plays a character.
There's a lot of things I would wear as a character but I wouldn't wear myself. The clothes help express the character's personality, especially in a sketch.

If you are in a sitcom you have 30 mins to tell the audience about the character but in a sketch, it is only 5 mins long. It works best if people find out who the character is in the first 3 lines of dialogue.

That is not a lot of time to help people with clothing, hair, and makeup.
Outside of "Black Lady Sketch Show," you can find Black working on other projects. Keep doing your thing girl! We love you and can't wait to see all the greatness you will bring.
*Fun Fashion Note* All pieces that Ashley wears in "Black Lady Sketch Show" can be found at Torrid and Eloquii, among other accessible plus size retailers!
What Was Your Favorite Character That Ashley Nicole Black Played? Let's Discuss below…