You may have heard of the swimwear brand Andie, which focuses on classic swimwear styles with a tailored fit and is celebrating its 4th anniversary just this month. But starting today, they are no longer just a swimwear brand… enter Andie 24/7 Intimates collection.
I had the opportunity to speak with CEO and founder of Andie, Melanie Travis ahead of today's launch, and got to learn so much about the ethos of the brand, the amount of time and research that goes into every product, and how essential its customer base is to them.
Get to know Andie
Melanie Travis noticed how difficult it was for her to find a great fitting swimsuit, and knew that there had to be a better way. So she started a crowdfunding campaign to see if others felt the need for a change, and the answer was a resounding "yes". So she took a leap of faith and left her job to launch Andie.
When describing her first collection, Melanie shares "It was very, very minimal when I first launched. Classic styles and sizes XS through XXXL. The idea was to have classic styles and a more sociable price point than what some of the high luxury brands offer, (as well as) more sizing for the launch and see what would happen".
Since then, the brand has grown to offer many more options to cater to everyone's unique fit needs.
The emphasis and care taken by the brand to ensure great fit, is thanks in part to their highly trained Fit Experts (available via video chat, text or phone call) that are on hand to help customers with any fit questions they may have. Because of the close relationships they make with their customer base, they get a lot of feedback, and according to Melanie, the top request was for Andie to make intimates.
"We survey our top customers quarterly to understand like what they don't like and if there's anything they want to see from us that they haven't seen" Melanie tells me, "and the number one request we've gotten on these surveys, time and time again is to offer (in addition to swimwear) comfortable bralettes and undies."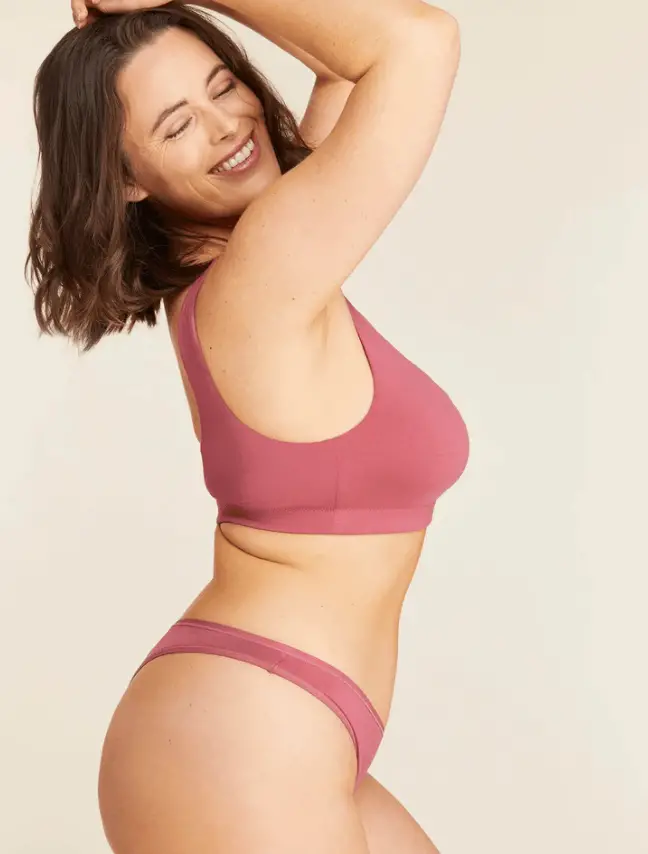 So after a year spent researching and developing styles and fabrics that would feel like second skin with exceptional fit, the brand turned it's years of customer feedback (1.5 million data points from hundreds of thousands of women) into thoughtfully designed bras and underwear that launches today, April 20th!
The Andie 24/7 line features two bralettes and three underwear styles including The Tank Bralette, The Plunge Bralette, The Bikini, The Thong and The Brief. Each style is made from rayon— which is a sustainable, lightweight fabric derived from plant sources. The fabric is also moisture-wicking, breathable and soft.
The Andie 24/7 Intimates Collection
The Bikini
The Plunge Bralette
The Tank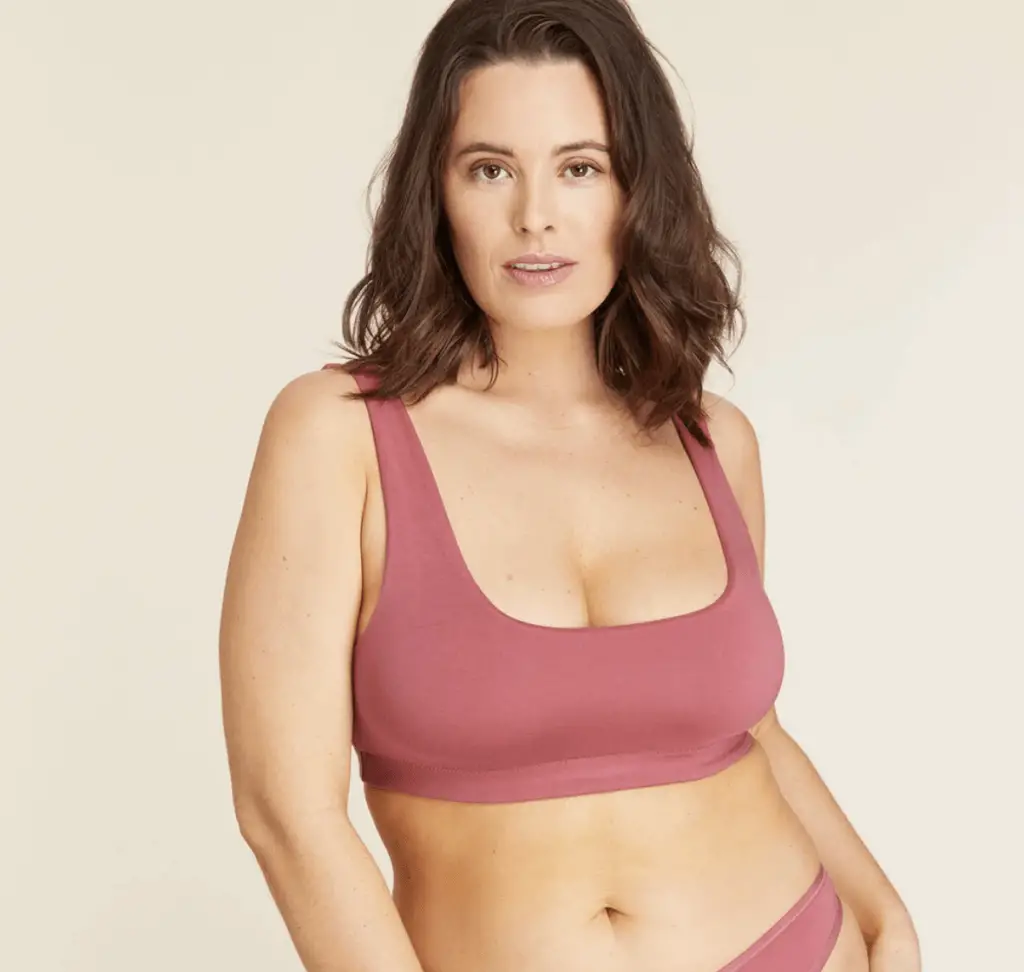 The Thong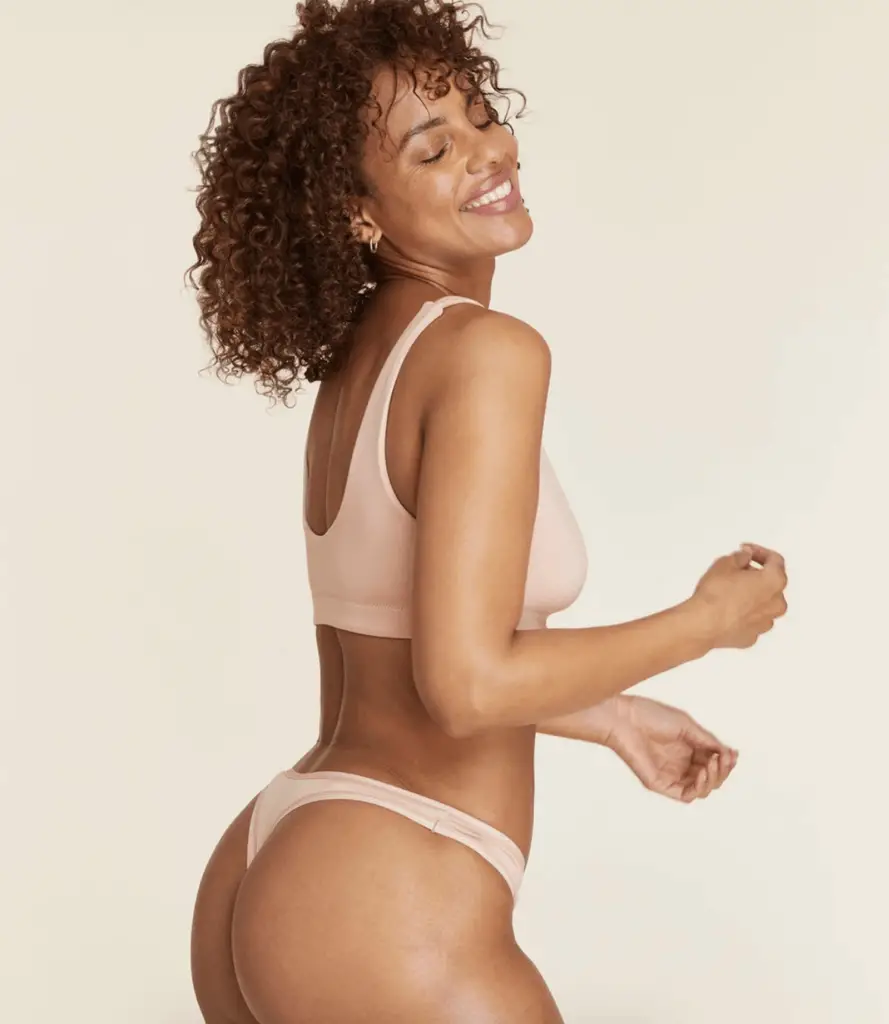 The Brief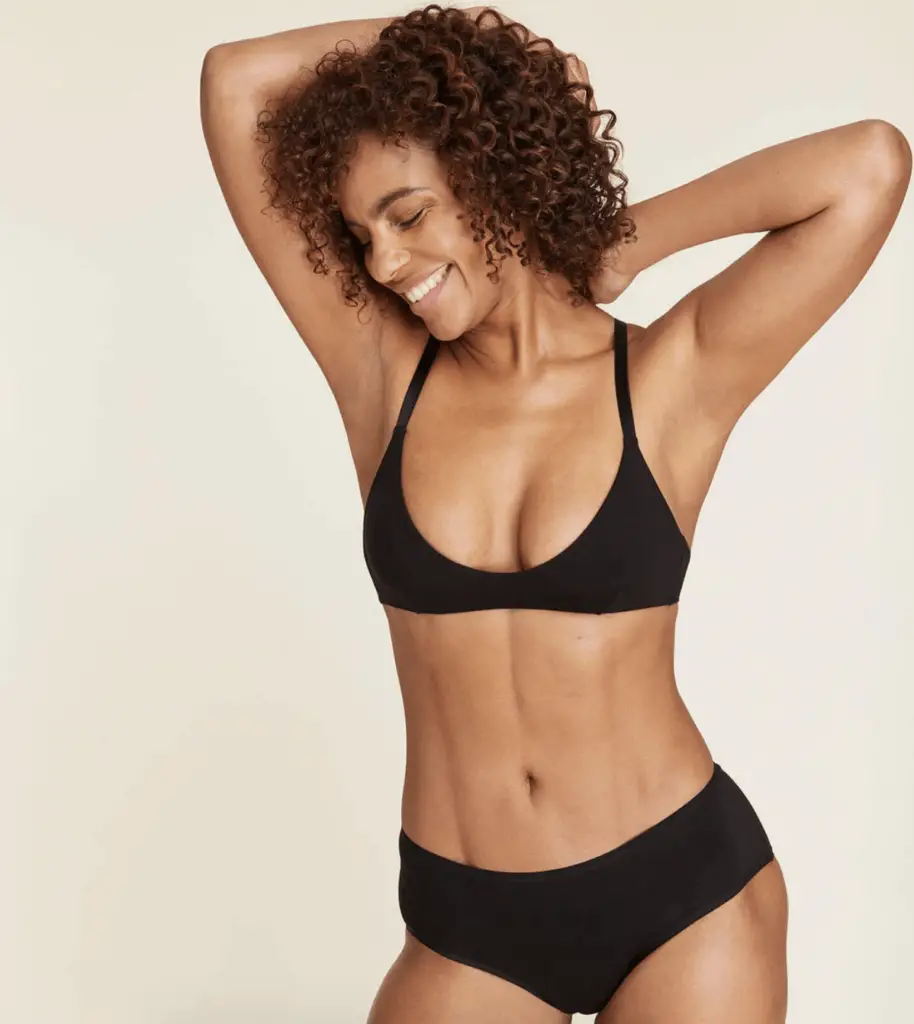 Bralettes are $28 each, and undies are $12 each. Bundle pricing includes three undies for $27, two bras for $42, and two undies and a bra for $40.
The inaugural collection will serve as a foundational collection (much like how Andie first started with their swimwear selections) with everyday, timeless classics, and for upcoming styles, the brand will experiment with different fabrics, colors, cuts and designs!
So whats next when it comes to the brand? Aside from eventually expanding their freshly launched intimates collection, they also have plans to extend their size offerings.
They are currently dipping their toes into extended sizing with their Dia&Co collaboration, (which goes up to a size 5X or 30), they plan on taking customer feedback from the co-branded collection into account while they work on a permanent size expansion.
"We'll speak with the customers on what is working (regarding sizing and fit), what's working, what (we) get right and what (we) get wrong" Melanie says. Adding, "Like everything we do, we'll take an entirely customer centric approach on expanding the sizing."
This definitely seems like a great step in making their extended size offerings permanent! With the recent collaboration with plus size retailer Dia & Co, as well as launching a brand new product category beginning today, there's lots to be excited about for the brand!
Have you tried out Andie's swimwear before? What are your thoughts on their new intimates collection?! I would love to hear your thoughts!