While we all know that working out is good for you, feeling really cute while you get your workout on can be even better. Upgrading your plus size activewear has been much easier to do, thanks to brands taking note. So before you flood your timeline with New Year's resolutions filled with the affirmations to do better, get organized, if you have a plan to get moving, let's get your activewear game together!
There's nothing like new workout clothes (and the promises of good endorphins) to spark some excitement into your New Year's fitness resolution.
Trust me, I'm right here with you wanting to get fit and sign up for classes, but I'm also that girl that wants to be kinda cute, just in case Mr. Future Bae sees me sweating and want to buy me a Kale smoothie afterward (let me live).
That's why today we share plus size brands you can rock to the gym and still be hella cute.
8 Brands Upgrading Your Plus Size Activewear #Gymflow for 2017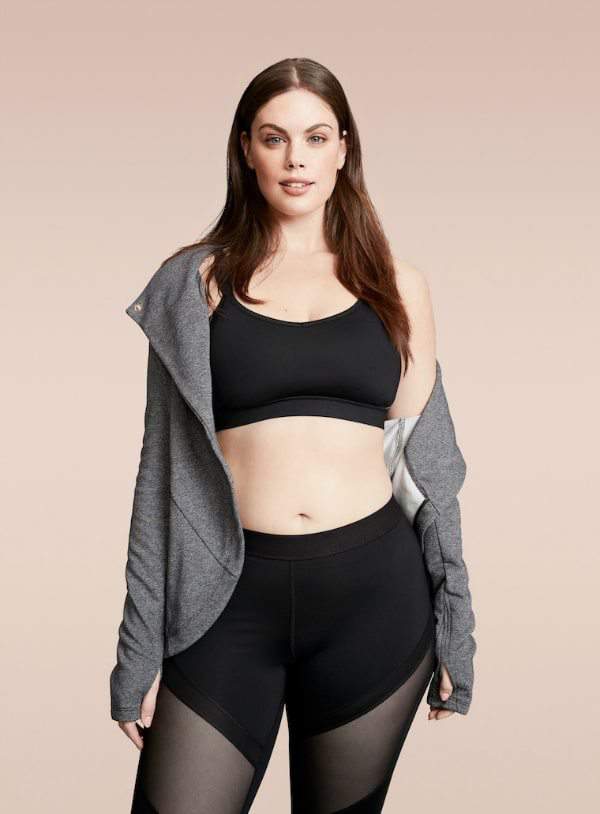 Anne Kaiser Plus Size Activewear at Target.com
Celebrity trainer and fitness guru Anna Kaiser of AKT In Motion launches her new activewear line for C9 Champion: Target this month.
The collection includes a mix of studio-sleek plus size styles you can definitely double as athleisure essentials and feel great while rocking your workout and to grabbing a soy milk latte after.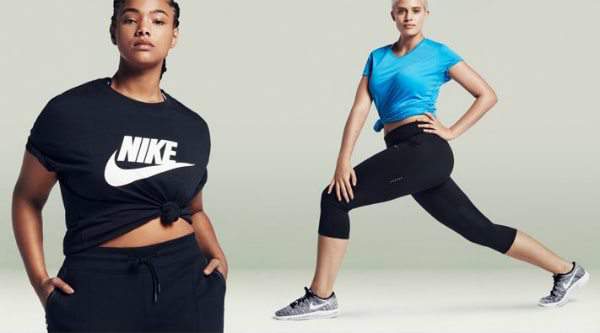 Nike Plus Size Activewear at Nike.com
Activewear leaders Nike Women's plus size clothing provides style and performance just right for the way you move.
Women's plus size tops, tights, hoodies, sports bras and shorts are designed to help you perform at your best. Designed with Nike's most innovative fabrics to keep you moving with confidence.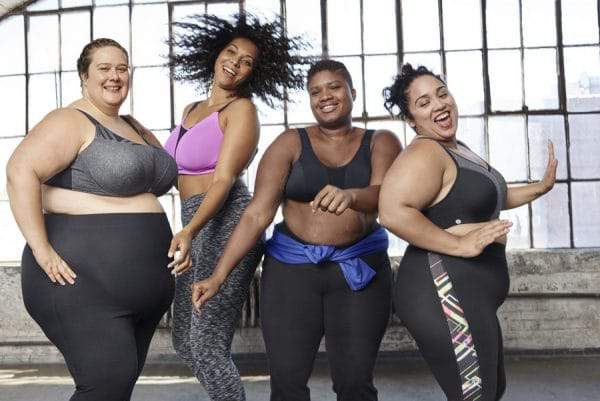 Joining force with some pretty powerful names in plus size fitness, Lane Bryant launches their LIVI Active collection.
This collection of bright colored pieces and designs will inspire you to reach your #THISBODY goals in no time.
Old Navy Plus size activewear at OldNavy.com
Who says that great activewear has to cost an arm and a leg?
Head on over to Old Navy and check out their latest plus size activewear options, including longline sports bras to playful sweat-wicking tees and bottoms!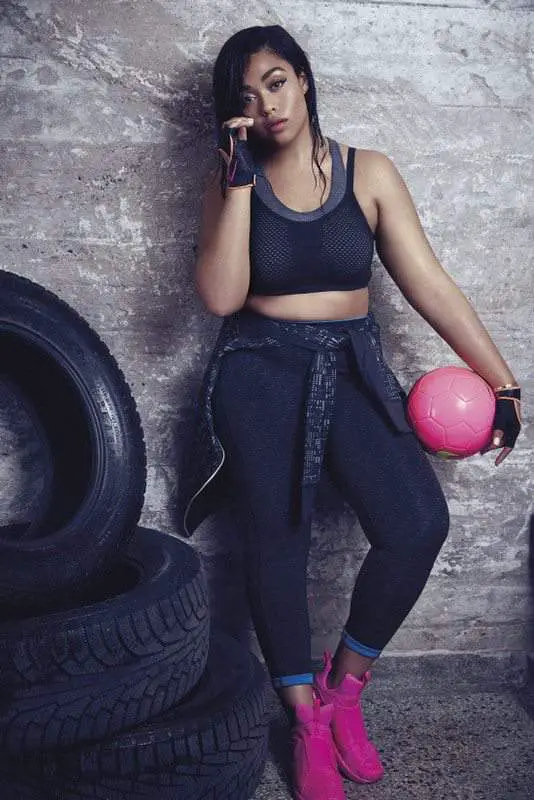 Nola Plus Size Activewear Collection at Additionelle.com
Addition Elle has been making a few waves in plus size fashion and right on time for our new year goals and resolutions, they have released a new NOLA Plus Size collection of activewear that gives a little attitude to our plus size activewear goals!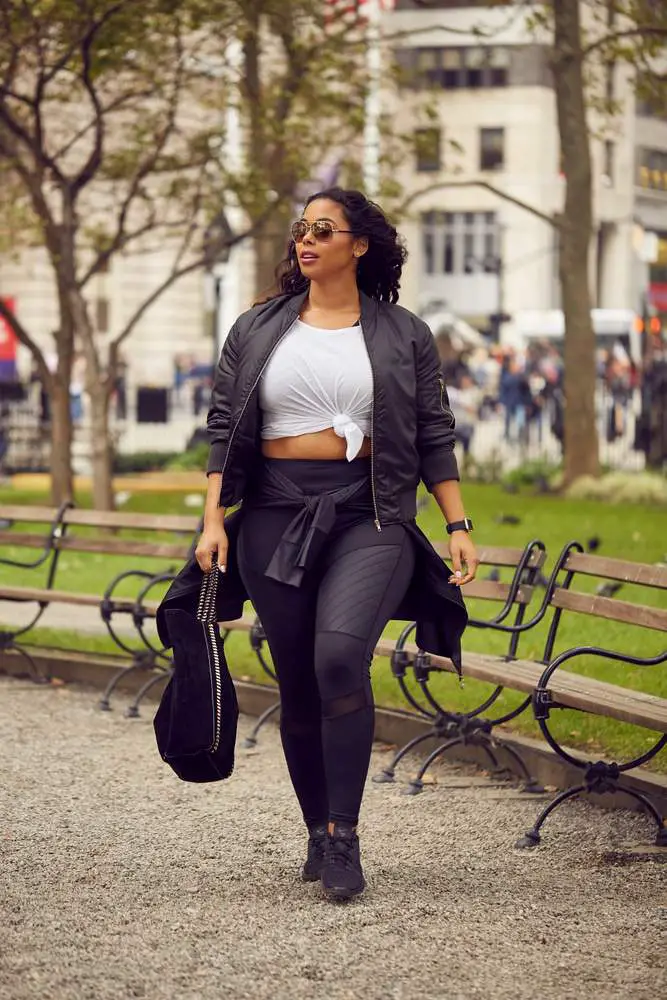 FTFActive Collection at Fashiontofigure.com
Mixing the current trends of sexy mesh cutouts, moto-details, graphic prints with real active wear, plus size brand Fashion to Figures' FTF Active gave of us all that "Meet me at the Gym" vibe.
Fashionable styles that are functional in high-performance fabrics made to fit our curves! Score!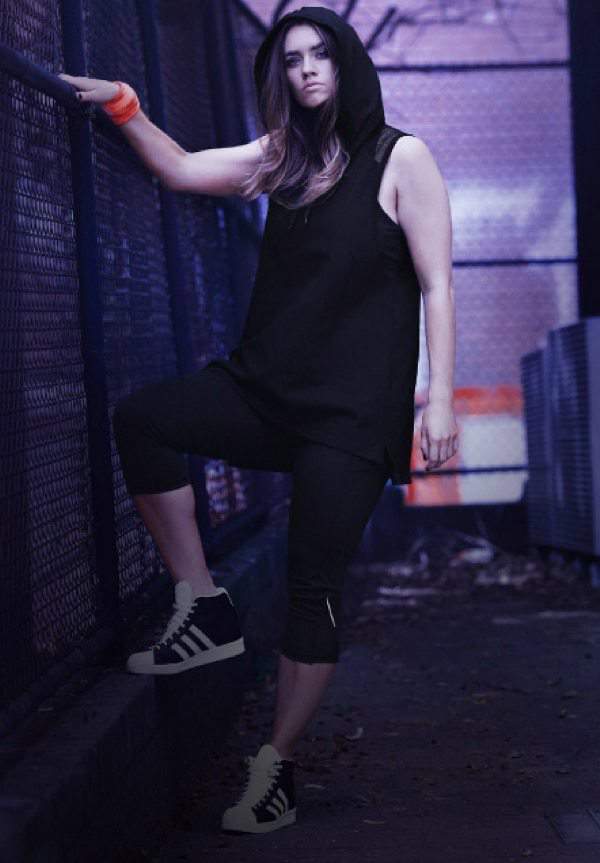 CCX Active Collection at Citychiconline.com
Australian based plus size label, City Chic Online extends their flare for edgy fashion to create the fearless CCX Active collection. A collection of athleisure essentials made for the girl on the go.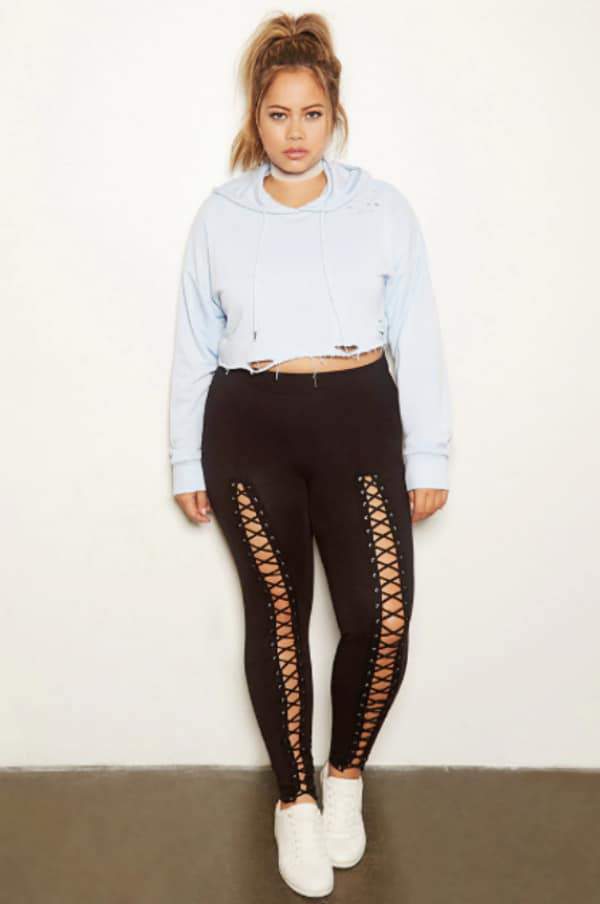 Forever 21 Plus Activewear Collection at Forever21.com
Forever 21 Plus Active collection is way more than gym wear. Featuring abstract-printed sports bras and mesh panel leggings, you can easily rock these pieces with some heels for a sexy night out. And with a price range of $14.90 to $27.90, it fits right into the budget of your #Gymflow.
What is your activewear plan? Where do you shop for your workout gear?
Have you started working out yet? Getting more active? Taking it to the dancefloor? Walking?
It's never too late to make this year your most active one yet, especially after upgrading your plus size activewear game. Whether you're looking to sport an athleisure look beyond the yoga studio or leave it on the gym floor, no need to not be cute.
Have you purchased anything from these brands yet?
Which do you love? Let's Share!