When it comes to clothes, fit is everything. It's especially important when wearing clothes for work. We've all experienced gaping blouses that play peek-a-boo, blazers that make you look like a linebacker or pants that fit perfectly over hips, but not at the waist. Finding work wear as a curvy lady can be especially challenging, especially as so many retailers think we want polyester two-piece suits from 1994. (I am JUST sayin')
So, in a world where most clothing is mass-produced, it's important you realize: Nothing is going to fit just right off of the rack.
Just take a look at the before and after of TCF Contributor, Cass and her before and after!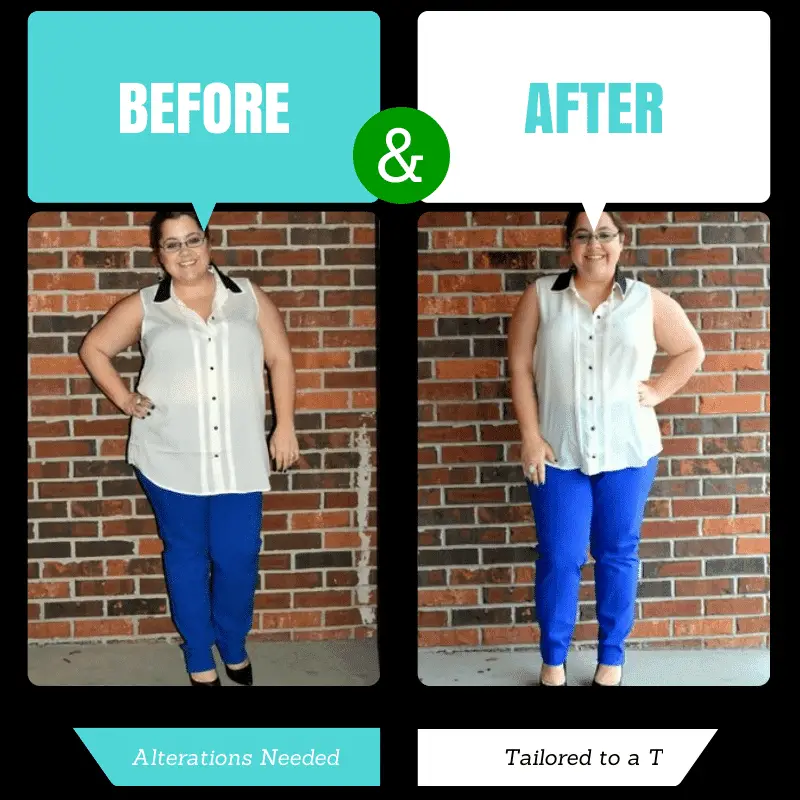 This is especially true when it comes to work wear, thanks to the extra darting and seams it has. Darling, you must have a good tailor. Having a good tailor is more important than the right bag or blazer – a professional tailor will make an outfit work. A good tailor can help you make an impression right when you walk into a room – a powersuit is only powerful when it fits well. A great tailor can turn a $20 blazer into looking like a $300 one! YES.
(Our favorite designer with mad tailoring skills, Ashley Nell-Tipton)
This article delves into how to find the right tailor or seamstress, to help you feel comfortable and powerful in your plus size clothing. We're going to assume you've asked friends, family and Yelp! for recommendations – BUT!
Look at how cute Curvy Mod is when she tailored her Simply Be Dress:
Here are five things to know when you think you've found The One:
Schedule a visit (without bringing a garment):

Call the tailor and schedule a visit. When you call, ask what the tailor's specialty is and if s/he has experience with plus size women. Ask how many years they've been in business, and when would be a good time to come in to have a look around the shop (the slowest time of day). Once you're there, chat with the tailor. This person is going to be prodding you with pins, it's important you feel comfortable being in the shop!

References: A tailor is like any other service professional. They should have references (that you can call), or samples in store of their work. If a tailor isn't willing to put you in touch with past clients, or doesn't have examples of their work – move right along to the next one!
Communicate.

After trying on your garment, ask the tailor what s/he thinks, and tell her/him what you like and don't like about the piece. S/he is the professional! You may think that it needs x, y, or z thing done, but s/he may have a better idea.

Don't be in a rush!

Once you've picked your tailor, it's important to be patient. A tailor shop is not a Starbucks! You can't order something in five minutes and be out! Remember to be patient while the tailor takes the necessary measurements and pins things. It can be very hard for them to work with a client who is ready to take off a garment as soon as she puts it on!

Price and Pick-Up:

Before you leave, make sure you clarify the price of the work on your garment. Verbally run through the changes that will be made to the piece, and have the tailor add up the final cost. This accomplishes two things. It makes sure you're on the same page and also prevents "add on" costs. Ask when to pick up the piece, and make sure the tailor has your number to call you if it's done early.
Pin Me!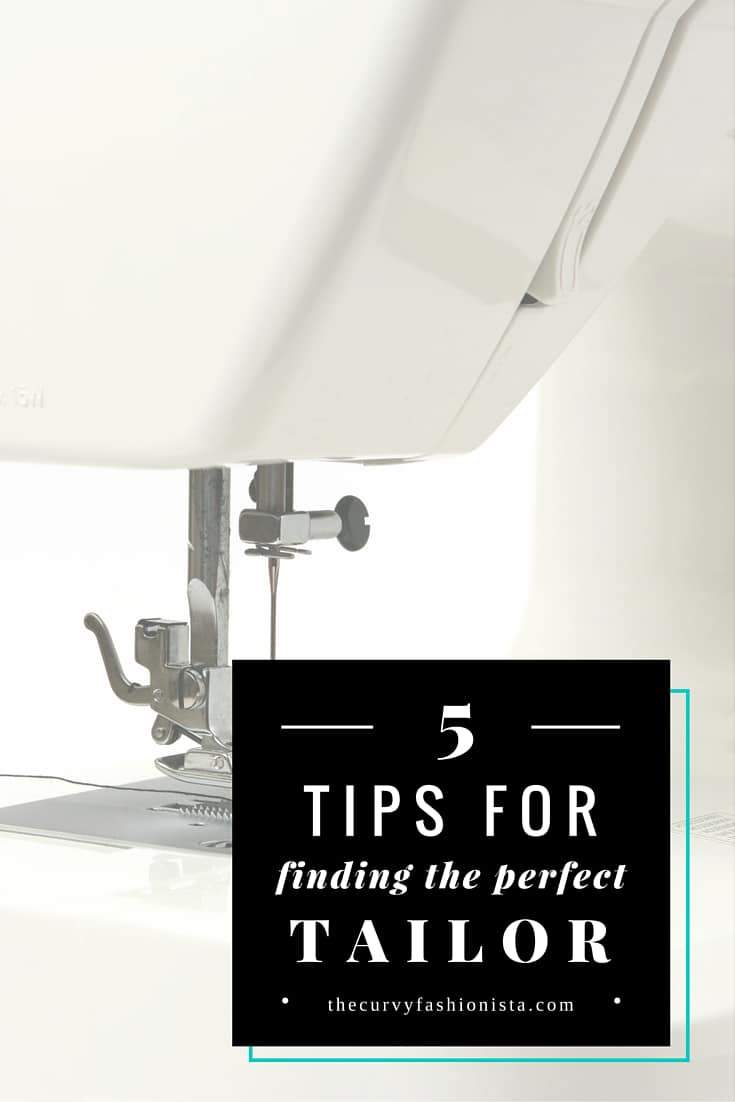 Bonus Tip: If you have a great experience with a tailor, make sure to pay it forward by writing a recommendation on Yelp! or sending a few friends their way. Keeping a small business open is hard work! Sending clients their way helps them and it helps you by making sure your new tailor stays open.
What tips do you have for us? Let us know, because sharing is caring!