As plus size women, we are very aware of the difficulties of shopping and the headache that it often brings us. I can't say this enough! We need options that fall into the categories of different lifestyles, backgrounds, and desired looks. And mayyyybe, these emerging plus size brands will help us out…
No one wants to walk into a room wearing the same outfit. This happened to me years ago and I vowed to make sure it never happened again. The most embarrassing part was the top was last minute and the furthest thing from my style.
It's literally engraved in my memory.
Please tell me I'm not the only one.
We're here to take the guessing out of shopping and make your shopping experience effortless, fun, and as flawless as possible. And for you to hopefully never experience walking into a room wearing the same outfit as someone else.
You should have as many options as our straight-size counterparts and be able to easily find how you desire to dress. Let's dive into several emerging plus size brands that should be on your radar.
5 emerging Plus size brands to watch
LADYJUICE
Launched in Spring 2021 Ladyjuice is a clothing brand that provides sexy, contemporary, and chic fashion. Their style is designed for confident, bold, and modern plus-size women.
The motivation behind LadyJuice was driven and sparkles to align big girl's curve with contemporary modern chic. Doing it all with grace and class while showing the beauty of the everyday trendy contemporary lady. Each unique piece we carry is made with the highest quality materials. Working with vendors across the worldwide hand-select the finest cottons and other high-quality fabrics from the USA, China, Africa and Europe.
This brand is for the plus-size lady who isn't timid to show off her beautiful body. If you are looking for bold, form-fitting, stylish, and sexy pieces then Ladyjuice is for you. The size range is L-5x.
All pieces are reasonably priced with product options of swimwear, coverups, formal dresses, jeans, and clubwear.
J. Bolin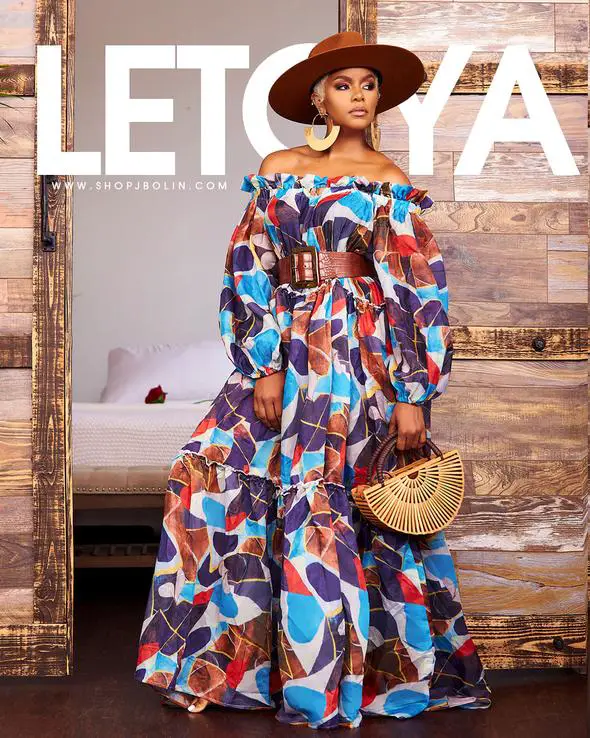 J. Bolin is known for his styling for heavy-hitting celebrities such as Michelle Willams, LaToya Luckett, Ravin Goodwin, and Morris Chestnut to name a few. Bolin decided to take his passion and expertise to design in which has had collections with Ravin Goodwin, Erica Campbell, and LaToya Luckett.
Bolin's designs are bold, full of beautiful prints, delicate fabrications, and thoughtful silhouettes. The size range is S-3XL with a price range of $90 and up! There is something for everyone including a men's collection, hats, rings, belts, and clutch bags.
If you are the type of woman that loves standing out with quality style, bold prints, and beautiful fashion J. Bolin is the perfect addition to your wardrobe.
WrAY
Wray was founded in 2015 by Wray Serna who is New York-based, inclusive, fine art-inspired clothing line. A graduate of California College of the arts with extended studies at Parson School of design in Paris. Wray started her career working with Issy Miyake and Rachel Comey before venturing out on her own.
Born of Serna's interest in art and design, each season builds on influences from sculptures, painting, and beyond to create clothes that are focused on both form and function, while her collections and designed and developed in NYC, every garment is created ethically at fair-trade operations in India, Hong Kong, and Peru.

Wray
This is brand is full of unique prints, fun styles, and a bold approach to fashion. The size range is XXS-6XL, which is extremely size-inclusive. These prices are for a woman who understands the design and creative process and isn't afraid to spend money on her fashion.
When a designer takes their time to provide their customers quality and thoughtful designs paying for the process is usually worth every cent.
Wray provides swimsuits, dresses, jumpsuits, loungewear, outerwear, and accessories such as bags, scrunchies, shower curtains, and phone cases.
Girlfriend Collective
Somedays we don't want to worry about being dressed up or putting much thought into what we're wearing. Loungewear is simply everything! You can wear cute comfortable clothes while on your daily Zoom meeting, coffee, and supermarket runs.
Girlfriend Collective is giving us all the lounge and activewear we need. They also provide support bras, outerwear, intimates, swimwear, and accessories. As an active plus-size woman I'm always on the hunt for workout leggings and bra especially something perfect for random my random Target runs.
Girlfriend is size inclusive with everything going up to size 6X and the price range with nothing above $125. They also have gender netural options.
SELKIE Collection
Do you love light, airy, beautifully designed, fairytale-like fashion? Selkie is the brand that is a must-have in your wardrobe. The collection is stacked with ruffles, drapey garments, puff sleeves, fun floral, and soft delicate gingham prints. The fabrics are sheer, lightweight cotton, and sateens.
Fashion doesn't have to be serious. This brand is all about fanciful, nostalgic and extra romantic designs which are done effortlessly well. All pieces go up to size 5x which is equivalent to size 22.
The price range is pretty steep with some dresses costing up to $300. Selkie is definitely a treat yourself purchase. If you are looking for more casual items Selkie provides knitwear and cute printed sweatshirts.
Our size should never limit us on options and how we desire to dress. We should be able to shop with a variety of brands who understand our needs are as shoppers. These 5 emerging plus-size brands do all of these things.
There are sexy, chic, beautiful bold prints, unique silhouettes, loungewear, activewear, and dreamy clothes.
Let's chat: Are any of these brands new to you? Did you see anywhere you will definitely be shopping with? What are some of your shopping woes? I cant' wait to hear for ya'll.
Until next time, happy shopping!