Heyyyy girl heyyy! We are kicking off my blog anniversary month (why I initially chose December, who knows) and today, we are kicking it off proper like, with a an UBER chic giveaway from DUO BOOTS!
Let me back up, yo… FIVE YEARS. This month marks my blog turning five. DUDE. This is HELLA long in dog Blog years…
Anywho, if you have been following me for some time, well then you know December is a kickass month for giveaways and I cannot tell you how excited I am about this year! Soooo, to bring it in properly, I had to reach out to one of the top boot brands for women with both narrow AND wide calves!
And Guess What?
FIVE lucky Winners…
PAUSE.
FIVE of YOU will score a pair of extremely stylish, forever fierce, and expertly crafted boots in your size, style, and availability!
YEP!
#TCFTurns5 Giveaway: Step into Style with the Duo Boots Giveaway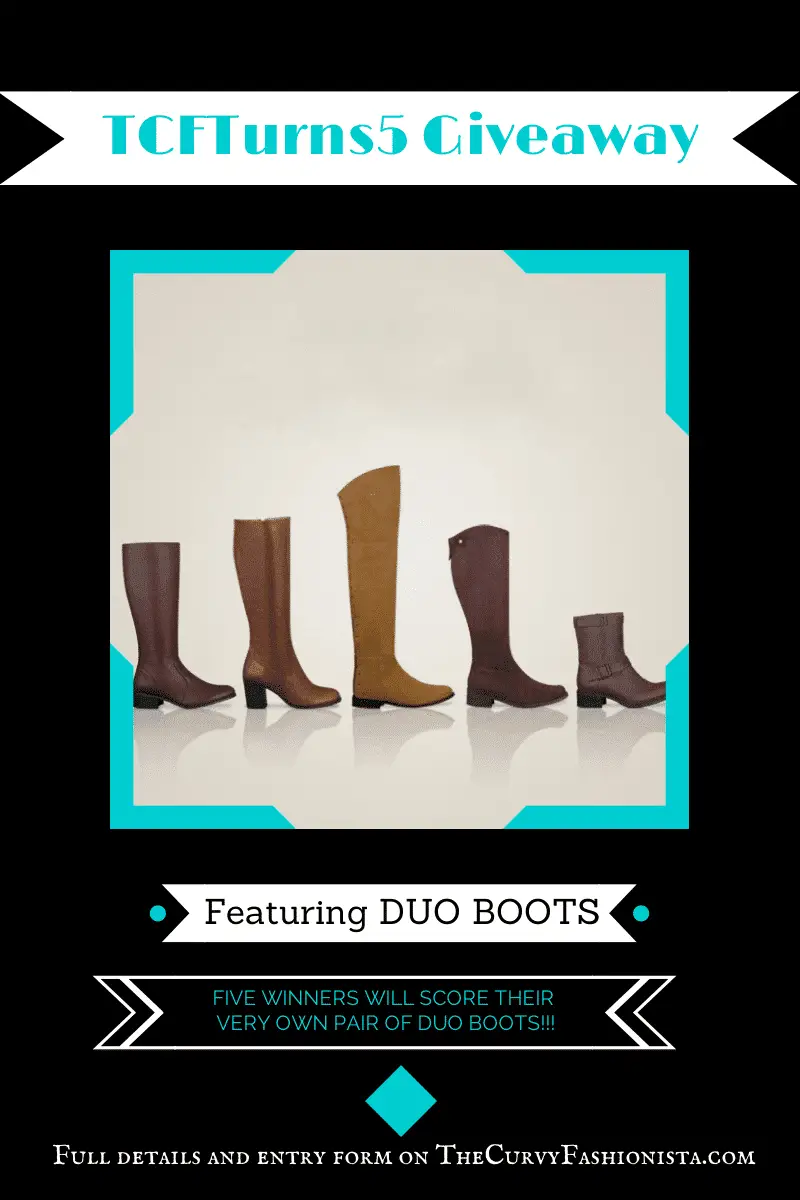 So how does this work?
Well, the more actions you take, the more entries you earn!
Fill out the form below, noting the steps. It is required to leave a comment but the other actions are optional! The more you do, the more entries you get!
You have TWO weeks to enter! On December 15th, at 11:59 PM PST the entries will close!
If you cannot wait and are really excited to shop some wide calf boot options, then may I share with you my discount code?

a Rafflecopter giveaway

Good Luck to you!!!