When it comes to shopping for your plus size friend for the holidays, it can be either a breeze or a bit tricky, especially when it comes to sizes, style, and ideas, but this month, we have you covered! If you want to do more than a gift card and want to have something fun and thoughtful AND that is the perfect fit, keep on reading for a few tips!
(Ladies, as you are reading, if you have more tips, please share YOUR tips below AND share with your gift giver- hehehehe)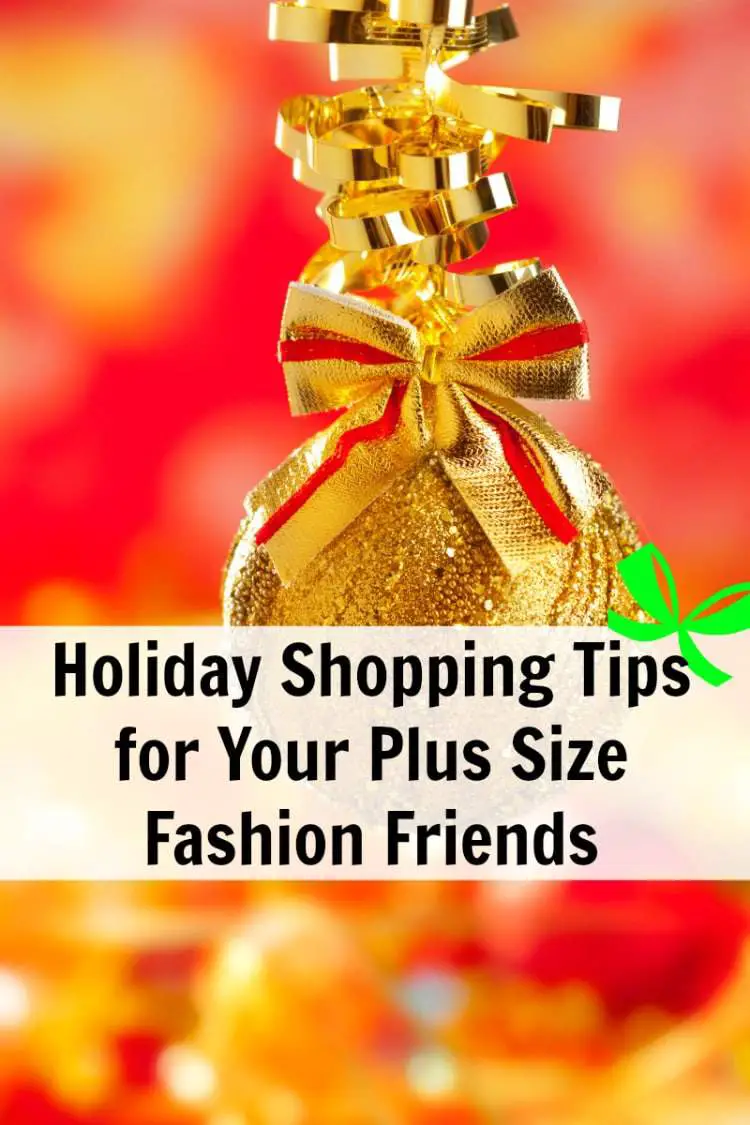 Holiday Shopping Tips for Plus Size Fashion Friends and Loved Ones
Check her closet for the designers she already has!
When it comes to sizes, pay attention to the variation of sizes. If you happen to be one of those who knows her measurements, then you are in luck! LOL. However, if you do not, do a little digging! Check out her pants, dresses and tops. Be sure to make note of the designer of the garments, this will make the difference in the fit!
Ask for help!
When shopping, if you have the chance to go into a store, look for associates with your plus size friend's build and shape. This time of the year, most of the associates are used to the confused and lost shopper, so if you are looking for something and are confused by her size or fit of an item, ask the sales associate! They are there to help you!
Ask to make Santa Wish Lists!
I mean hey. It won't hurt! I still do this with my family. We get quite specific too! This way, you know exactly what to look for and to get a better idea of where to go too! Save yourself the headache!
Make sure you get a Gift Receipt
This will be your saving grace. A gift receipt will help your gift receiver easily exchange if the size or color does not work out. I mean, it does happen! If you give them the option, this gives you a safety net- JUST in case…
And there you have it, a few Holiday Shopping Tips for your shopping delight!
What other tips do you have to share or lean on as you do holiday shopping?