I have long been a fan of the European plus size lingerie brand, Elomi. And, as always, I adore my homegirl, Ashley Graham. Heyy boo. But I had been meaning to share with you the latest from Elomi Lingerie!
If you are not familiar, get caught up STAT!
[su_quote]"Sheer elegance and total comfort go hand-in-hand with Elomi lingerie as part of Eveden Limited, a company who understand what lingerie can do for the fuller figure and for your confidence. Elomi allows full figured women to enjoy total fit and support in a range of sophisticated looks, right up to a J cup. Eveden is dedicated to designing and manufacturing stylish lingerie for women of all ages. And sizes.[/su_quote]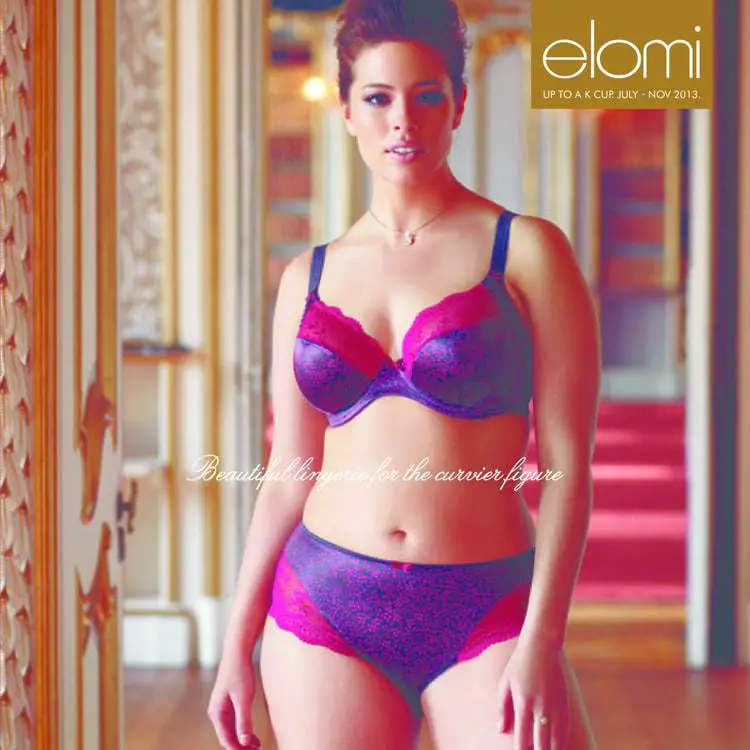 Their imagery is always breathtaking when they showcase their latest arrivals, remember this one? Yes ma'am and for the fall, Elomi has not missed a step. I am excited to share this with you… are you ready?
Elomi Lingerie Gives Us Fall Glamour with Ashley Graham
I mean, Ashley Graham kind of makes me want to have each piece that they are offering, but more so, I need a few of these sets sooo bad. Especially that cream strapless one. Yes.
Did you know that you can shop Elomi Lingerie online at Full Beauty, Nordstrom, Bare Plus, and Wacoal America? Yes, those places and many more! They have a nifty Location Finder for you to find your faves online AND in store!
What do we think of this new Elomi Lingerie Collection? Any New pieces you have to collect? Let me know, let's talk about it.