Hey there!
Ok, you have to admit… The vendors that are coming to the 2019 TCFStyle Expo that we've already announced are pretty exciting! But guess what? We're not done yet! We have soooo many more announcements coming your way from now until the TCFStyle Expo. Make sure you mark your calendar for August 9th through 11th! You're not going to want to be anywhere but in Atlanta at the Omni Hotel @ CNN Center!
We're here to share with you another fabulous new vendor. Meet ApplesPeachesPears! This fun boutique carries fresh, bold, and colorful plus size clothes and accessories. If you love standing out in a crowd with bright statement-making fashions, you will LOVE this brand! They aren't afraid to break the rules!
Meet TCFStyle Expo Vendor, Apples Peaches and Pears!
What is the story behind Apples Peaches and Pears?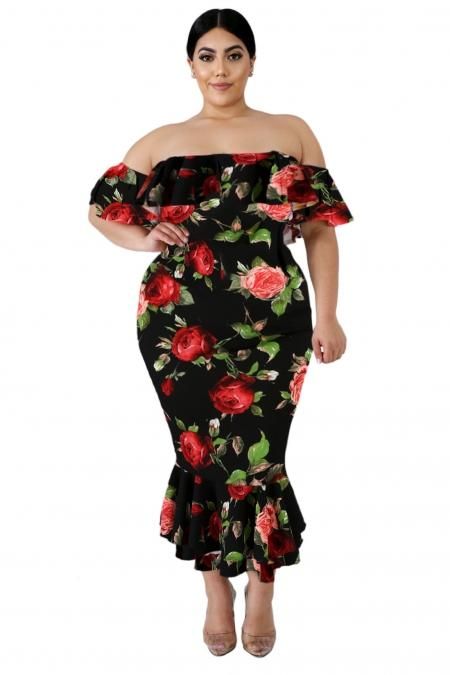 Apples Peaches and Pears provide great quality clothing, shoes, and accessories for Plus Size Women and Husky Men that are beyond the standard size of a 3xl. Although, Apples Peaches and Pears is size inclusive, our passion and target is those beyond a 3xl. Those of us who also like to be trendy. Trendy clothing typically ends at a 3xl. Many "Plus Size" or "Curvy" Boutiques sizing stops at a 3xl which is an US 22-24, IF it is TRUE STANDARD PLUS SIZE and NOT JUNIOR PLUS.
Most boutiques that have plus size clothing, are actually selling junior plus clothing and selling it as plus size clothing. There is a difference! This creates confusion because one might wear a 3xl in standard plus size clothing BUT will be faced with disappointment when they can't wear a 3xl because it is in JR plus sizing. 3xl in Junior Plus is equivalent to a 1xl in Standard Plus Size.
We are trying to break the mold!
Apples Peaches and Pears projects Bright, Bold and Colorful. Whilst embracing who you are! We stand out either way… Why not stand out fashionably! We are determined to show that we are NO longer JUST a beautiful face but beautifully and wonderfully made, shaped & draped in comfort and confidence. Our Studio 5-12 Apparel Collection features our #HuskyLove Apparel for those husky gentleman that we love!
This is much needed. Tell us a little bit more about this focus?
I came from a place where I couldn't find clothes that would fit me. At the time Simply Fashions is where I bought all of my clothes. An US 36-38 was what I wore at that time. I was in middle school. As I grew older I noticed that simply fashions began to close down and also started slacking on having enough inventory of the bigger sizes and still include the size Inclusivity. At that point, I started to sew my own clothing because woman within was very expensive and not trendy.
Okay, so what inspired you to get into fashion?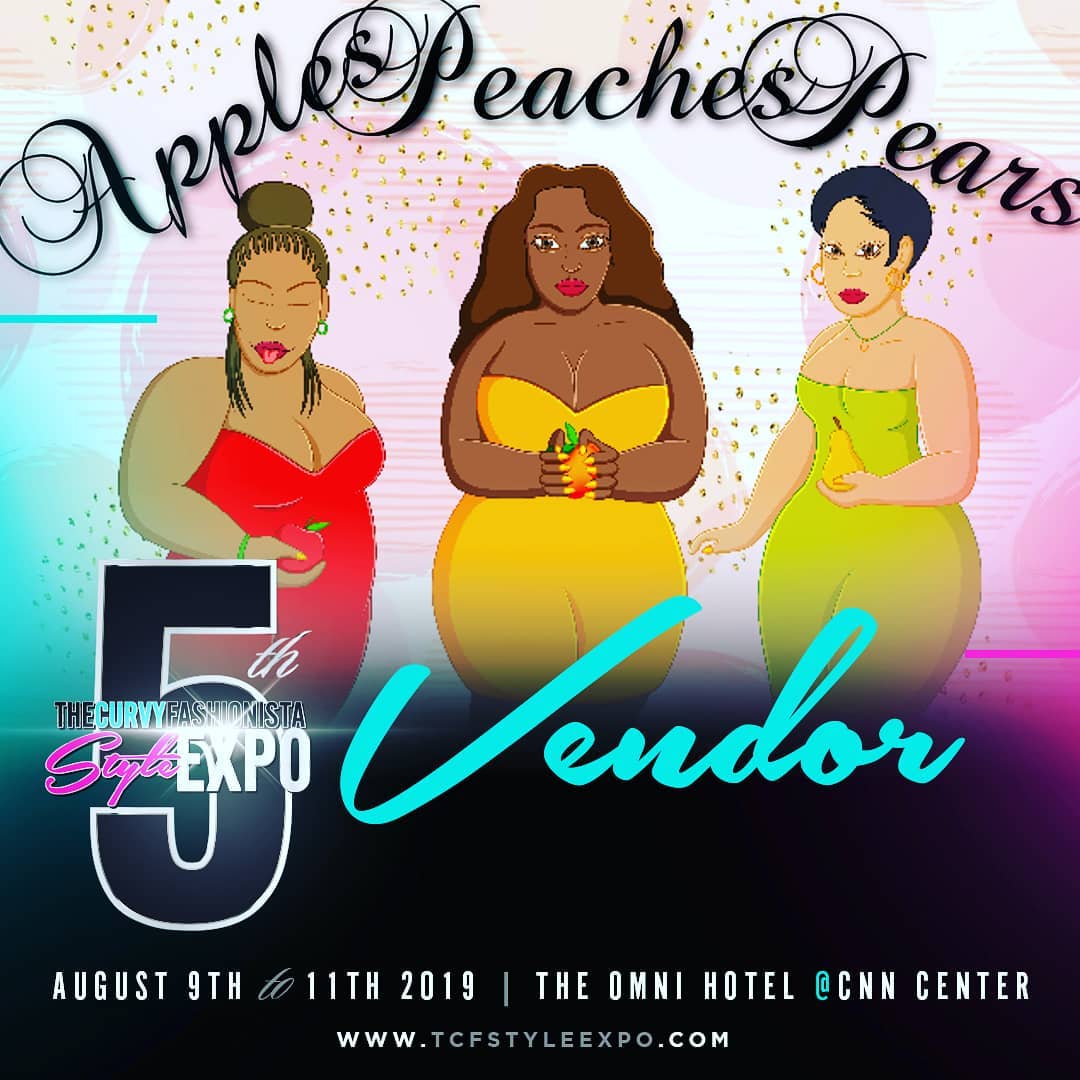 I was into fashion at a young age. What strengthened my drive was being in high school and my clothing was expensive and simply fashions was running out of my size extremely fast. My mother could only afford to go to the flea market and have one of the elders there make me something. I had 2 skirts. A khaki skirt and a black jean skirt.
My mother was taking care of her three nieces and my sister was in college. Which left very little room for me. Although it bothered me. I reassured my mom that it was ok, I would make do with what I had. I made due by asking for old clothes and ripping them apart and creating new pieces from those old clothes. I used old t-shirts, I took my cousins old pants and split them 4 ways.
I didn't have a machine. I did it with a hair needle and black hair thread. I used black hair thread because it was stronger than regular thread and a sewing needle is longer and thicker!
We are curious… Are you self taught/passion driven or did you go to school for this?
Self taught/passion driven but I went to school for business and health administration.
What or Who is your style/design inspiration?
I don't have a specific person that I look to for style inspiration. I either envision styles or dream them. I stick to bright and bold colors- things that are unique. I try not to follow trends all the time, sometimes it's inevitable, but I try lol. I stick to creating clothing for certain shapes: Apples, Peaches, and Pears. There are triangular shape bodies that would fit in the pear category. Rectangular can fit in a peach category, etc.
What has been the biggest success of your brand, to date?
In my opinion, my biggest success is selling pieces I have handmade. Creating my own designs and people loving it!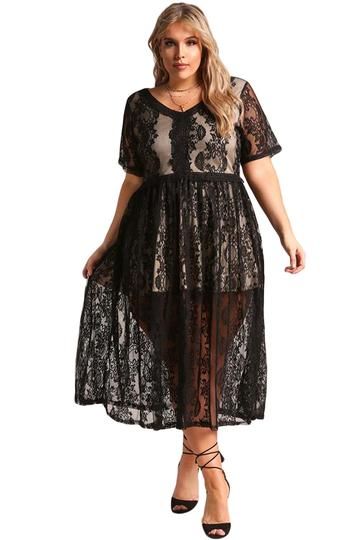 What would be one of the biggest style myths in Plus Size or Big & Tall Fashion?
I don't have a specific myth. I would say that the way clothes are being manufactured in today's day does not suit everyone's body.
One thing that I see in today's plus size fashion is everything is made to fit a person with a small waist. There are many plus size women and men that have a bigger belly. That may be the biggest part of their body. When clothing is made specifically designed to fit a small waist where does the apple shape fit in that garment? Why should one have to up size to fit a garment because it was cut to fit someone with a small waist?
How do you think the plus size industry has grown over the years?
It is has grown tremendously. There is now a driving force behind this industry. We are breaking down doors even when we aren't let in. The fashion industry as a whole is at a point where they HAVE TO INCLUDE US! Or else they (that brand) suffer.
Have you attended or vended at the expo before? If not, tell us your past experiences, if so, let us know what you are looking forward to!
I am looking forward to networking and meeting new people. Im looking forward to servicing people that know my struggle with clothing and hearing what they think. I am an introvert and I have been trying to break free!
What can the attendees of the TCFStyle Expo look forward to seeing from you?
My best seller is our Hawaiian Mami dress. I loved this dress. I saw it on a vendor's site initially and bought it but noticed things about it that was lacking. Where things could be improved. So I did just that. I, then started using my own material and creating the desired shape for each body. I'm looking forward to my pieces being discovered and at an affordable price. That's my goal. Beautiful and comfortable clothing tailored with each individual in mind at an affordable price.
OMG! The shopping is going to be amazing at the 2019 TCFStyle Expo! Get all of your coins together and be ready to make room for all of the great things you're going to get! Stay tuned for more exciting announcements!
Do you have your tickets yet??
Get your tickets for the 2019 TCFStyle Expo Today!
Pssst! If you want to get all of the good stuff straight to your inbox, make sure you sign up for the newsletter!