With Full Figured Fashion Week on the horizon, this means it is time for a new face, spokesperson, model, woman who exemplifies grace, leadership, and one who inspires others to chase their dreams. Last year, FFFWeek™ introduced us to Nina Taylor and Rosie Mercado the year before! For 2012, there is a new Face of Full Figured Fashion Week!
Drumroll Please….
Please welcome Venessa Delarosa, the new Face of Full Figured Fashion Week!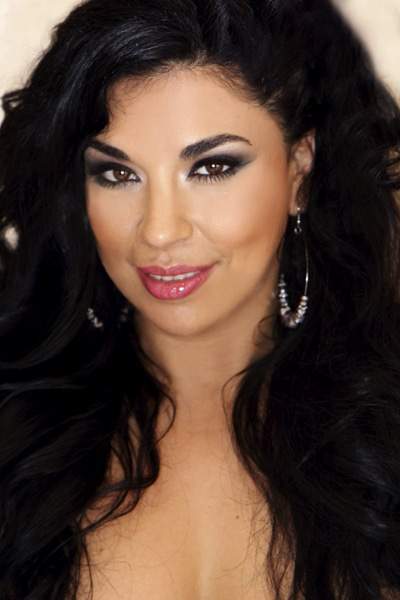 "We are delighted to add Venessa De La Rosa to the list of beautiful and talented women who have won our FACE of FFFWeek Cover Model Search. Venessa's passion for the plus size community and her diligence in pursuing her dreams makes her a perfect spokesmodel for our event and we look forward to working with her," said Gwendolyn DeVoe, Creator and Executive Producer of Full Figured Fashion Week™.
What does Venessa receive?
Venessa receives a round trip ticket to Full Figured Fashion Week™ in NYC, an opportunity to host the red carpet VIP reception and her face is placed on marketing and media material for the event. She is literally the "FACE" of FFFWeek!
Chosen by a panel of plus size industry leaders and community champions, the panelists included: Queen Grace Designer, Marina Zelner; Plus Size Model and Spokesperson,  Tiffany Braxton-Belvin; Plus Model Magazine Editor in Chief,  Madeline Figueroa-Jones; and Plus Size Stylist  Steffany Bready-Edwards. This panel had the daunting task of sifting through the 60+ applications to bring us the beautiful face that is Venessa Delarosa!
Who is Venessa?
While I could post her bio here, know that she is no stranger to the modeling or acting scene, Venessa has an impressive resume in the arts and in community service. And, AND she was in the military! HA! You can learn more about the new Face of FFFWeek by visiting here.
Pretty cool Huh? Venessa I cannot wait to meet you in New York!