If you know me, I love a great maxi dress. So much so, Reah swore me to show my gams in my shoot for Plus Model Magazine! Randomly do I show my legs… I used to so much when I was younger and I suppose when I am feeling life a bit more fiercely, do I decide to step out and put my legs out there!
But, where was I?
Maxis. Yes.
Fresh from her Spring 2012 collection, Damn You Alexis gives a romantic, edgy, luxe, and sexy collection rolled up into each item. My Gotta Have it piece is no exception.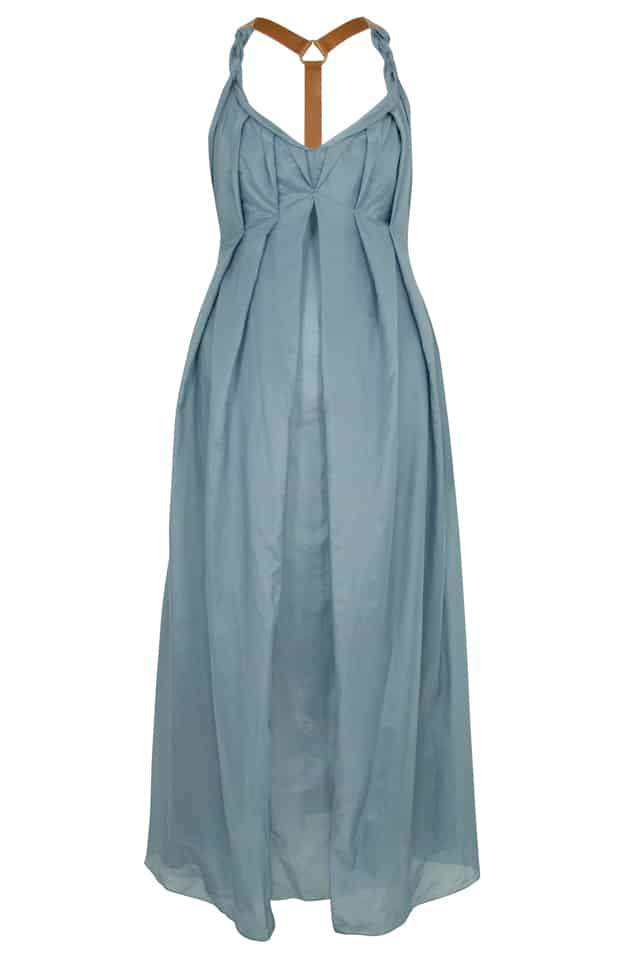 You've got to give it to Damn You Alexis for making the maxi dress sexy. This Down the Way Gown is a cotton and silk blend chambray-colored dress with leather straps?! Ha! Yes! From the beach to summer pool parties? To evening dates on the pier? My mind has this dress seared into memory…
AND, it comes in a fabulous floral print too!
I Gotta have it!
Is this something you would wear? If so, how?