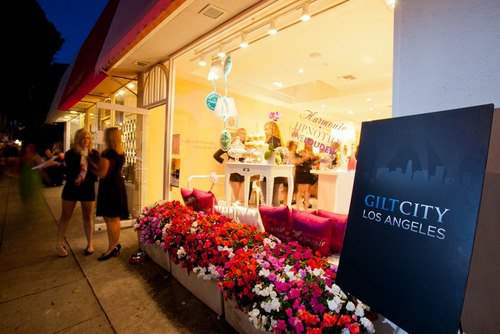 I am sooo late posting this! Please forgive me! A few weeks back, Monique from Curves and Chaos invited me to a fabulous event that I had to share with you guys, because it features a few of my favorites!
Benefit Cosmetics (I DIE for their Browzings!) and HPNOTIQ!
Bubbles & Bites is a beauty inspired cocktail party, held at the fabulous Benefit Cosmetics! Gilt City LA sponsored and HPNOTIQ Harmonie tended to the drinks and yummy candy bar! HYPNOTIC Harmonie is their latest blend that I have had plenty of at the latest cocktail events I have been to! I am digging this, especially when paired with champagne!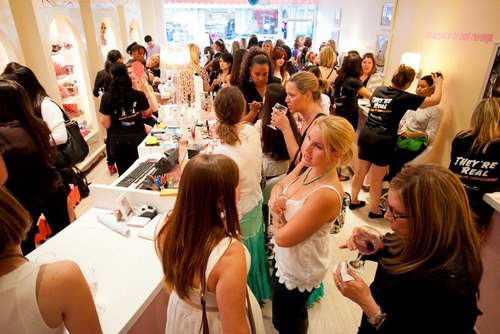 So, at this cocktail party, guests were pampered with mini makeovers as they sipped on chi and shishi HPNOTIQ cocktails.  If the drinks were not enough, HYPNOTIC also spoiled everyone with a playful HPNOTIQ candy bar!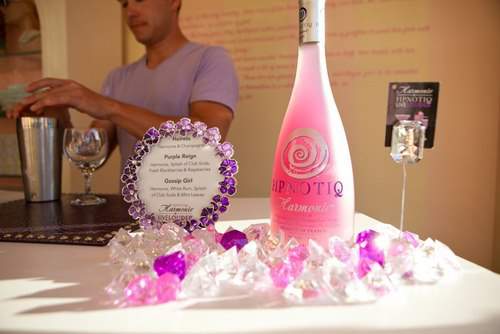 And Benefit? They also pleasantly spoiled all of us with a fun and playful gift bag fashionably stuffed to the brim with all kinds of Benefit's newest products, including their oh so popular BADgal Lash Ultra Mascara!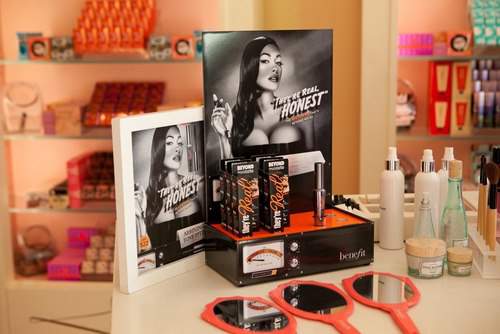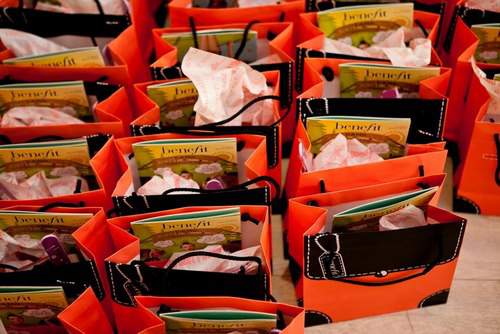 I love a good mascara and I happen to have the most interesting issue with Mascara. See… I have the curliest lashes! So, I have to carefully play with different formulas so that my lashes do NOT curl back into my lids (and YES, this has happened!)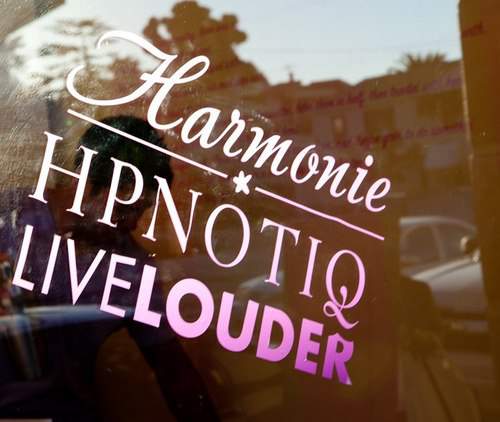 So stay tuned as I review this new BADgal Lash Ultra Mascara in the future! In the meantime, make sure you visit and check out Benefit Cosmetics, my invite for you to Gilt City, and Hpnotic!
Please visit  photographer John Konkal for the entire album of Bubbles and Bites!