Hello class, and welcome to TCF makeup class 101! In this series, I'll be giving you some tips on the basics of makeup application, makeup brushes, tools, and how to pick the right products for you.
In this first installment, we're talking about the tools you need to create a flawless face. This is a beginner-friendly series and can be a good refresher for those just getting back to wearing makeup.
While I believe that makeup has no rules, and I often apply my makeup with my fingers, it's good to have the right tools in your stash to make sure your makeup is applied seamlessly. Just like with any art, the right tools are essential to achieving the look you want. It can be overwhelming buying a 25-piece brush set and you have no idea what to do with most of them. In this guide, I've narrowed it down to the 5 makeup brushes that you can add to your stash.
Most of these brushes are under $15.00 and can be found at your local drugstore or Ulta Beauty. Get out your notebooks and pencils and let's dive in.
Makeup Brushes To Help You Create A Flawless Look
Makeup Brushes You Need – 1. Foundation Brush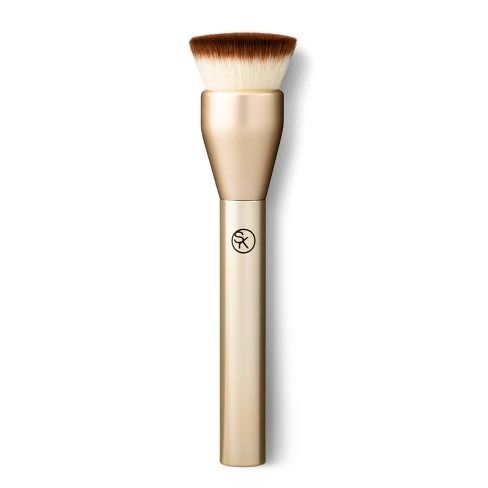 Foundation brushes are the key to applying your cream, liquid, and powder foundations seamlessly. Brushes with a dense round top like The NYX Can't Stop Won't Stop Foundation Brush $15.00 allow you to buff the product into your skin for a smooth finish without streaks. Flat top kabuki brushes also work well for cream and powder foundations.
The flat top picks up more product and allows you to stipple or press the product into the face giving you more control over product placement and fuller coverage. Try the Sonia Kashuk Essential Flat Top Foundation Brush, an affordable makeup brush that's great for your powder and cream foundations.
Makeup Brushes You Need – 2. Concealer Brushes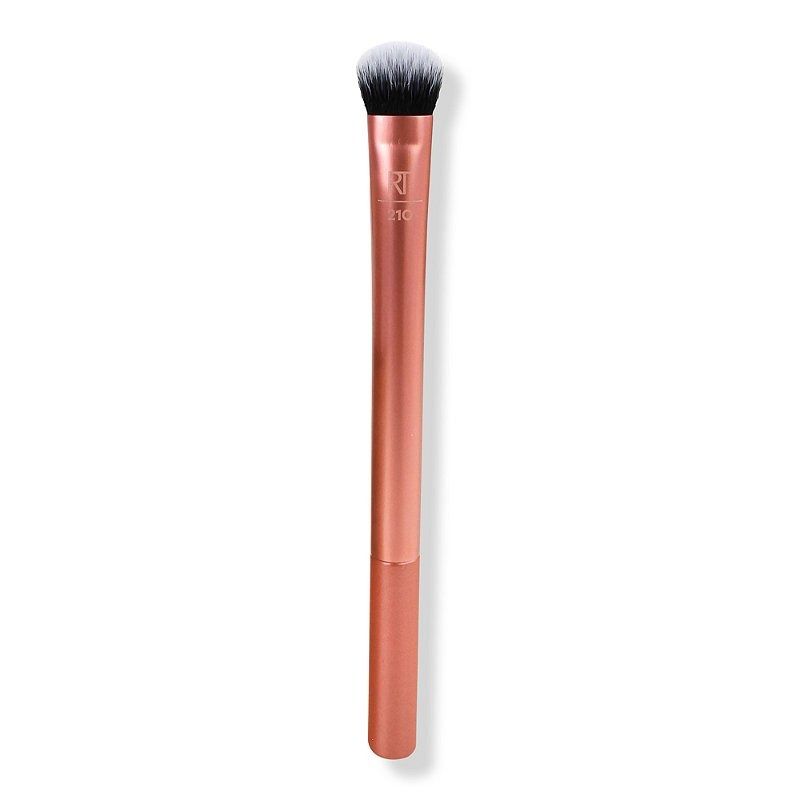 A concealer brush has a small, firm head with soft bristles. It is meant for picking up liquid or powder, and the small brushes makes application under the eye more precise, and the brush handle makes it easier to control where the product goes. An affordable option is the Real Techniques Expert Concealer Brush -$6.99. For spot treating with your concealer, the Rare Beauty Liquid Touch Concealer Brush has a precision applicator that makes touching up with your concealer a breeze. As an alternative, you can always use the pointy end of your favorite beauty sponge to blend the concealer under your eye and your fingers are always an option.
Makeup Brushes You Need – 3. Contour Brush
When you contour your face, you are carving out the angles that give your face dimension. Contour brushes are often soft and angled which allow you to get into the cheekbones, under the chin, and around the perimeter of your face and softly blend out your contour. You can also use these brushes to apply your bronzer as the angles work well to hit the high points of your face where bronzer belongs.
Makeup Brushes You Need – 4. Blush & Highlighter Brush
Blush and highlighter are my favorite parts of applying my makeup. When choosing a brush for these products, opt for a tapered, fluffy brush that is flat on the side. As an example, the E.L.F. Cosmetics Blush Brush has a rounded top with flat sides which makes it easy to pick up the powder or cream blush. With these types of brushes, you can gradually build up the color and control the placement of the blush.
Makeup Brushes You Need – 5. Powder Brushes
Most powder brushes are soft and fluffy with a rounded head. These brushes are used to pick up the pressed powder or loose mineral powder. Finishing, or pressed powder is used to set your makeup in place once you've applied your foundation and concealer. So when setting your face, you don't want a super dense brush that will move your foundation around.
Setting powder is normally finely milled, so your fluffy powder brush is used to pick up that soft powder and gently buff it into the skin. The EcoTools Full Powder Brush is one of the best drugstore brushes that last and is made for pressed and loose powder. When setting your under eye with a loose powder, I do not use a fluffy face brush, instead I'll use a fluffy eyeshadow blending brush. This works the same as a fluffy powder brush, but gives me more control to put just enough powder under my eye.
Bonus Tools You Need – Beauty Sponge
Beauty sponges pick up more of the product because they are meant to absorb. By pressing the product into your skin with the sponge, you get a more flawless, natural look. Also, the pointy end of a beauty sponge allows you to apply your under-eye concealer and powders with precision. Make sure you're using your sponge damp every time.
Leave us a comment and let us know if these tips were helpful and what your favorite makeup brushes are.