The latest on the Plus Size Events for the 2011 Essence Music Festival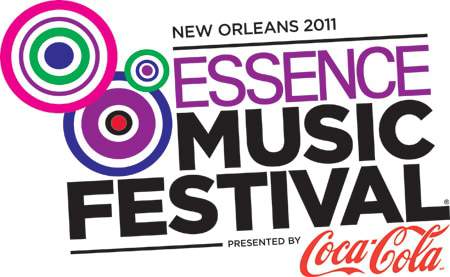 If you are a fan of New Orleans, music, fashion, AND ESSENCE Magazine- then you should already know about one of the largest summer festivals that take place down south taking place the 1st– 3rd of July!
How sad am I that I will
NOT

be in attendance this year!

HOWEVER, for the Curvy.Confident.Chic. plus size women who are, I have some of the MUST ATTEND events and happening s that YOU must make sure that you are your curves attend and get to!

Thanks to the ever so vivacious Chenese Lewis, of Plus Model Radio and Hollywood NOW's Love Your Body Day, she will be covering and featuring all things PLUS for you throughout the week!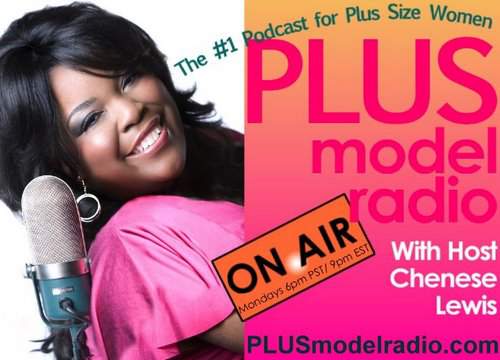 Chenese shares on her blog:
"I will be holding it down for the curvy girls a second year in a row at the Essence Music Festival in Radio Row! (View my pics from last year HERE), I'll be interviewing all the stars that pass through the Convention Center the entire weekend on PLUS Model Radio! If you are in the Convention Center come by and say hello, I just may have some giveaways for you!"
So what can YOU look forward to during the "largest African-American music and culture event in the U.S. Attracting an estimated 400,000 attendees?" Thanks to Chenese, she has rounded up all the events for you and I had to share and throw one in!
First, you HAVE to stop by Chenese's booth to get the latest 411 on the happenings throughout the week!
Being a music festival and all- we have three full figured ladies gracing the stage this year!
Curvy and Sultry Singers- Jill Scott, Kelly Price, and Chaka Khan!
Next, make sure you check out the curvaceous owner of Carol's Daughter- Lisa Price
From July 1st through the 3rd, natural beauty company Carol's Daughter will open its doors for the 8th time with a weekend-only boutique in New Orleans. The shop will feature the first preview of Mary J. Blige's newest fragrance, My Life Blossom, as well as an introduction to the newest faces of Carol's Daughter – Solange Knowles, Cassie and Selita Ebanks. Throughout the weekend customers of the boutique will have access to meet and greets with founder Lisa Price, Mary J. Blige, Trey Songz, Chris Paul, Selita Ebanks, Jennifer Hudson and more.
Essence Music Festival Shopping Event
You have to get fitted and keep your curves in check with Monif C. and Voluptuous Vixen
For the love of denim and a great fit:
PZI Jeans will give you ladies a sneak peek of the LisaRaye Collection! For more details, visit PZI Jeans. I will be fashioning a review quite soon!
Nephew Tommy (Steve Harvey's nephew) showcases his denim collection: Big Luv Denim. Be on the lookout for his line, as he returns as a host!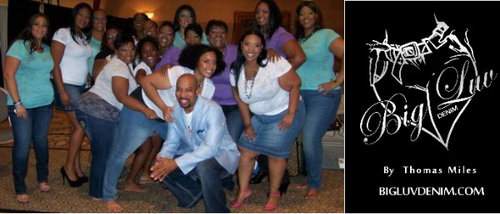 Don't you know that Curvy Girls Rock?
What would a weekend of beautiful curves be if you didn't stop by the Curvy Girls Rock event? Visit their pop-up shop at the Riverwalk Marketplace Mall from June 29th – July 5th!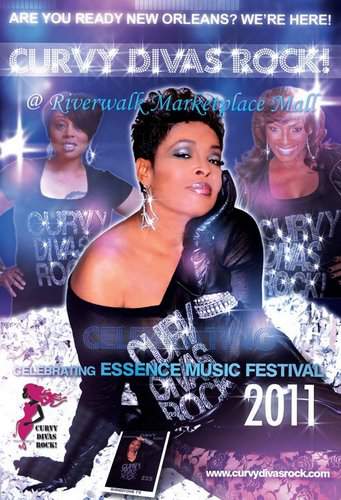 How is that for Plus Size Love?
I have to give an extra big shout out to Chenese for rounding up these events and keeping her finger on the pulse of the Curvy Fashionistas during Essence Music Festival 2011! To stay in the know throughout the week, make sure you follow Chenese on Twitter, @cheneselewis and visit the Chenese Lewis Blog!
Are you going to the 2011 Essence Music Festival?