In our last post on 'Staying Dry' we featured a series of coats, umbrellas and scarves. There's a trick to being in the rain – staying at dry as possible while still looking amazing.   Much of that is gear-intensive.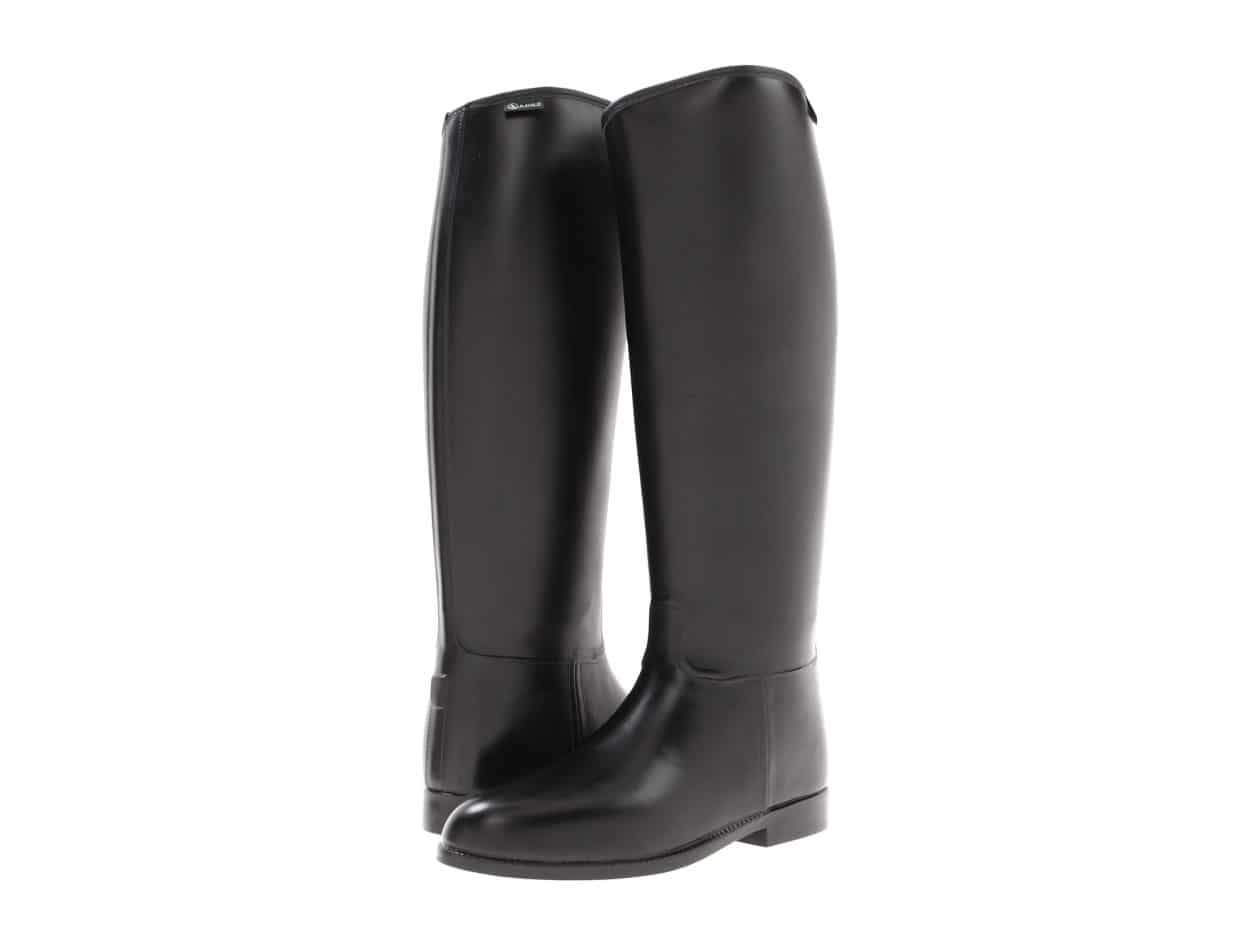 I'm a fan what's fashionable and easy.  Commuting and running around for various errands, a girl needs the proper footware.  Being that I have thick calves, I've always needed the ankle boots or the mid-calf boots.  Many of the makers now are making the mid-calf wider.  I'm looking forward to the day when we see more riding-like rain boots in extended sizes.   Curvy girls want to be sexy too right?  What's better than a beautiful woman, well-dressed in the rain?  Who doesn't that appeal to?  With rain boots and shoes, there are so many styles and colors – from heels, to flats to slides.  When it's super hot here in the city, I can't bear to have boots on and I end up wearing slides or flats that I know are waterproof.
Listen, having wet feet during the entire day is never the business.  Not only that, but how many pairs of shoes have had to be sacrificed for the rain and the mud?  I'm still upset about this amazing pair of shoes I bought last year and stepped right into the mud.  Can I tell you how angry I was?  More like devastated and heartbroken.  Those shoes never fully recovered to their former glory.  Boots and other waterproof shoes are absolutely necessary.
I'm a fan of rain boots without any question.  I don't have to worry about the puddles, getting wet or ruining coveted shoes.  Toss your  beloved shoes in a bag,  slide these boots on and you're all set.  Let's take a look.
11 Wide Calf and Wide Width Boot Options
[imagebrowser id=12]
1.  Tretorn Skerry 2.  Aigle XXl  3.  Bogs Rue  4.  Burberry Holloway  5.  Chooka Top Solid Mid  6.  Chooka Women's Rain Boot    7.  Hunter – Gabby  8.  Hunter – Original Glossy  9.  Hunter – Maddy Slides  10.  Loeffler Randall 11.  Tretorn Plask
We want to know – where do you purchase your boots from?   Have they been able to stand the test time?
What's your go to rain boot or shoe?   Any preferences on low or high boots?  Any tips for buying?