This post originally appeared on Wardrobe Oxygen and republished with permission.
Before you know it, winter and the weather that comes with it will be upon us. Wide calf snow boots and rain boots can be hard to find, and it makes sense to start looking early while there is selection.
You want to protect yourself from snowdrifts and puddles, but it's tough when most styles won't go over your calves. Many wide calf snow boots and wide calf rain boots claim to be wide but don't go up to even a 16″ circumference.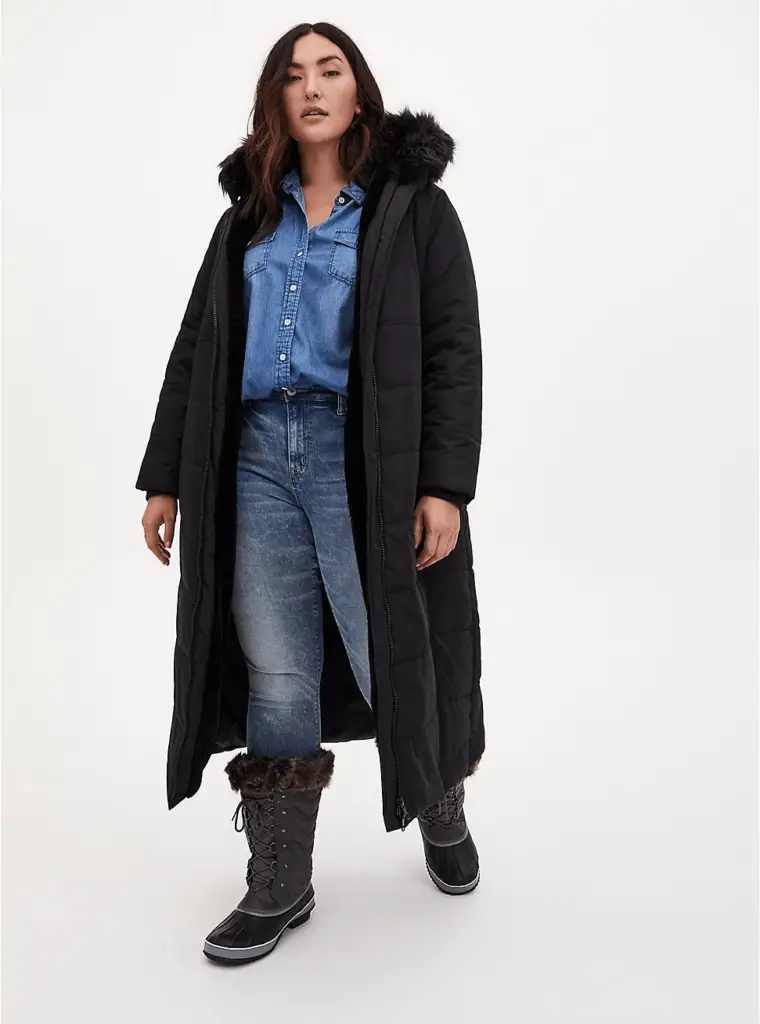 Below, we share several styles of wide calf winter boots and rain boots and all are a minimum of 16″ wide in shaft circumference. We hope you find the perfect foul weather wide calf boot for you.
Where To Shop For Wide Calf Snow Boots And Rain Boots
Where To Shop For Wide Calf Snow Boots And Rain Boots
As The Curvy Fashionista editors, we write about stuff we love and we think you'll like too. The Curvy Fashionista often has affiliate partnerships, so we may get a share of the revenue from your purchase.
What did you think of these finds?
If you are looking for more fashion forward options, not for the snow, make sure you check out where to shop for Wide Calf Boots for Fall!
If you have a pair of great wide calf snow boots or wide calf rain boots that aren't mentioned here, do share them in the comments and help a fellow reader!