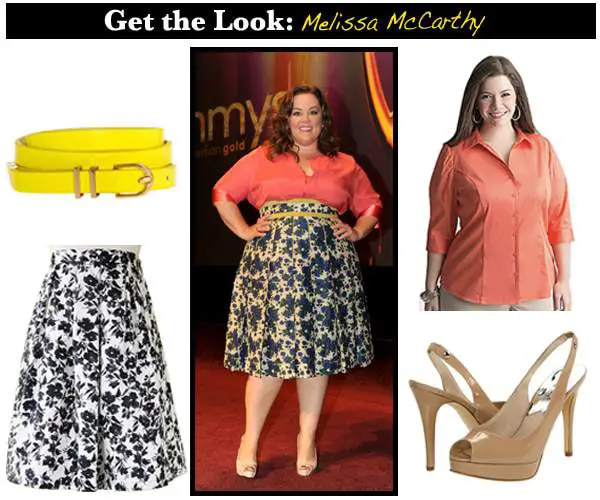 Melissa McCarthy Image Source: Styleite
Melissa has been quite the conversation starter on the red carpet. Oftentimes, she hides her frame and steers towards neutral or darker hues. BUT TODAY? We have found a look we love.
Melissa McCarthy looked pulled together in this Spring look. The high waist skirt with belt gives the illusion of a hour glass figure, a flattering look on anyone. This outfit is perfect for work, a date or that weekend brunch. The platform peep toe pumps, give the outfit a little hint of sexy. It's also a classic outfit that never goes out of style. Melissa has caught flack for some of her red carpet don'ts but this one is a DO. This is one of her best looks. Get Melissa's look:
3/4 sleeve shirt from Lane Bryant
Retro Floral Tea Skirt from Etsy
MICHAEL Michael Kors York Sling from Zappos
Skinny Belt from ASOS Curve
Are you feeling Melissa's look?