What if I told you that you can find some amazing Christmas gifts at the thrift store? Would you believe me?! Well after you read this post, I hope you do! I'm all about Christmas gifts you can thrift, especially being on a tight budget this holiday season. When it comes to gifts you can thrift it's really quite simple. From antique jewelry to amazing home decor items, there are a ton of gift ideas on shelves of you local thrift store.
So you're probably wondering what gifts can be thrifted, right? Well first, like any other shopping trip, be sure to have a list of the gifts you intend to thrift for. That way you can easily cross off each item as you go and see what items, if any, you weren't able to find while thrifting. Now that you've got the list part down, let's take a look at my top 10 Holiday Gifts You Can Thrift.
10 Holiday Gifts You Can Thrift
1. Handbags – I'm sure there's at least one person on your list who wants a handbag for Christmas. What better idea than to thrift that person a unique vintage handbag or a more on trend handbag like a leather clutch? This gift you can thrift is ideal for the handbag lover on your list!
2. Luggage – Yep, luggage. Now I'm not suggesting you set out to thrift a brand new 6-piece Samsonite luggage set for $20. If you find that deal, holla at me! Instead, thrifting a briefcase, carry-on bag, or even a cute train case for makeup is perfect for the jet-setter on your list. These kind of luggage pieces can usually be found near the handbags.
3. Jewelry – Thrifting for jewelry is probably the easiest thing to thrift for. Your local thrift stores like a Savers or Value Village probably has plenty to choose from. I find that the Goodwill locations in my area (Maryland) are hit or miss when it comes to jewelry. However, it's still possible to find some good pieces. You can also try your local consignment shops if you're willing to spend a little more.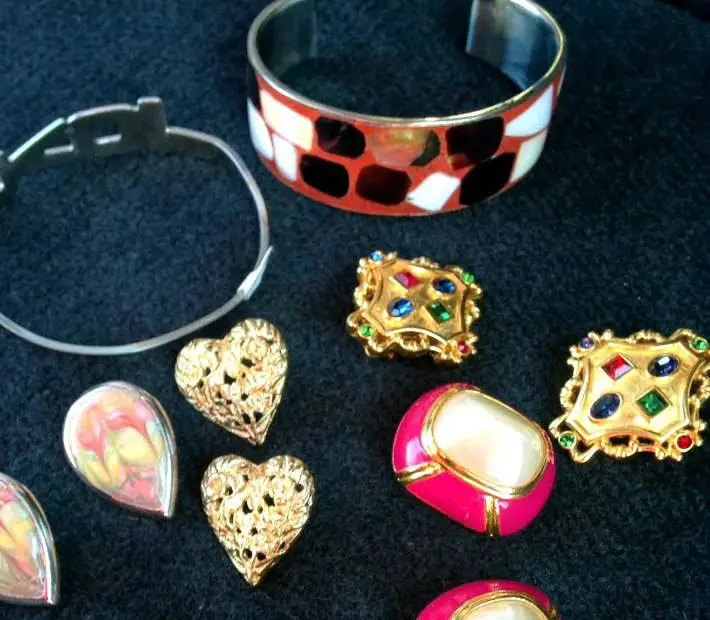 4. Coats & Jackets – Thrifting for coats and jackets is one of my favorite things. If you know someone on your list is in need of a good winter coat, check the thrift store first! It's a goldmine, especially if you're looking for a men's winter coat.
5. Books – Are you shopping for a bookworm this Christmas? Head to the thrift store for some awesome reading material. From old comic books to cookbooks to children's books, the thrift store is the place to be for book lovers.
6. Hats – Although I don'e wear them as often as I like, I'm a huge hat lover! Thrifting vintage (and contemporary) hats as a gift is always something fun to do. Stock up on hats for that unique and stylish person on your list. It's a unique gift that shows how much you really know that her style.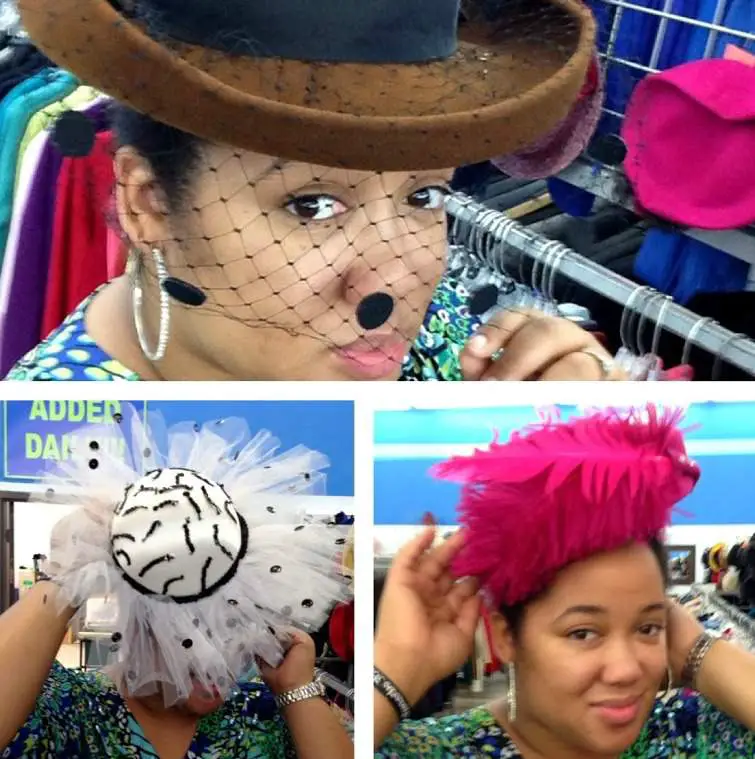 7. Lamps & Mirrors – This idea is perfect for college kids or someone on your list who's settling into anew home. Lamps and mirrors are plentiful at most thrift store locations and of course, the prices are unbeatable. Be sure to check for scratches and other damage. If the damage looks like a fixable DIY, let the cashier know. Sometimes they'll be friendly and take off a few bucks!
8. Dishes & Decorative Plates – Here's another great idea for those college kids or newly weds. Thrift some great dishes or decorative plates. Those items make perfect gifts!
9. Paintings & Pictures – You may be surprised at how many paintings, of all sizes, are for sale at the thrift store.  A small painting or picture just may be the perfect gift idea to someone on your list.
10. Picture Frames – Thrifting picture frames has become yet another one of my favorite gift ideas. There's nothing better than gifting someone a special (picture) memory in a vintage or unique picture frame. And that fact that most of the picture frames are less than $2 is even more reason to gift a thrifted frame this year!
I hope this list helps you not only save a little money this holiday season, but also allows you to more creative in gift giving. Until next time, take care!
So are you convinced yet??? What do you think about my list of Holiday Gifts You Can Thrift?