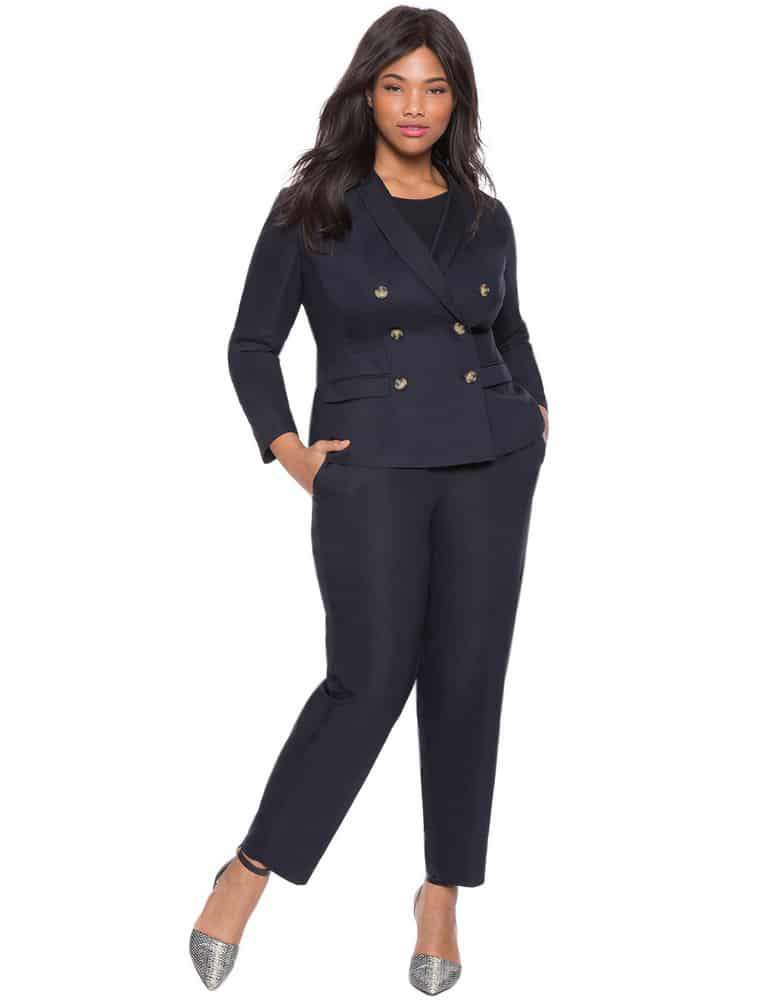 Finding plus size suiting has been and sometimes still is a challenge and a half to find. Suiting that is not dull, matronly, and that is modern. I think this is why I looooove and lust for Theory and wish that one day they delve into the plus size fashion world… BUT, over the past few years, there have been more than a few plus size designers who are serving up plus size fashion, when it comes to our wear to work options!
I am so for reals about this!
Does your profession call for at least a suit or two to have on hand? Well, there are a few designers and retailers, such as Eloquii, Lane Bryant, and Ashley Stewart who have stepped up their plus size suiting options and today, we are going to share with you a few that have our attention! Are you ready??
22 Chic and Polished Plus Size Suiting Finds
 
Button Detail Blazer ($119.90) & Button Detail Wide Leg Trouser ($89.90) at eloquii.com