A few weeks back, I was invited to a special presentation with Dr. Kopelson and L'Oreal Paris for their Youth Code event in Beverly Hills and I had a blast!
You know, as I approach 30, I want to make sure that I am taking the best care of myself as possible and learn all about how to best take care of my body, so happily and eagerly, I accepted the invite to attend this intriguing event.
As a woman of color, if it often said within my community that "black don't crack" when it comes to aging, however, this thought process seems a bit moot to me, especially as I spent my childhood close to the equator (in Hawaii and Okinawa) and already have sun damage in my eye 🙁 I know…
Dr. Kopelson hosted an intimate event at his Beverly Hills clinic, to share a little bit about himself, and the newest technology L'Oreal Paris launched this Spring- Youth Code.  He shared how far technology has come- with most preventative and anti-aging being available to us in our ocal drug stores and sharing what makes Youth Code so unique and special.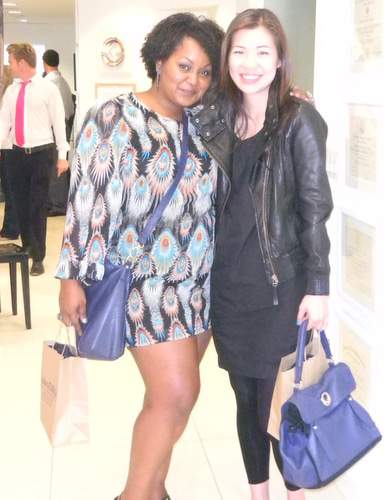 I met some fabulous women while there too! Ning Chao of Beautylish and Tricia from No Ugly Duckling! Buzzing with fabulous appetizers and drinks as well as the Blue Jeans Bar hosting a chance to rock out in their jeans (get the play on genes? Clever, yes?) , this event was divine!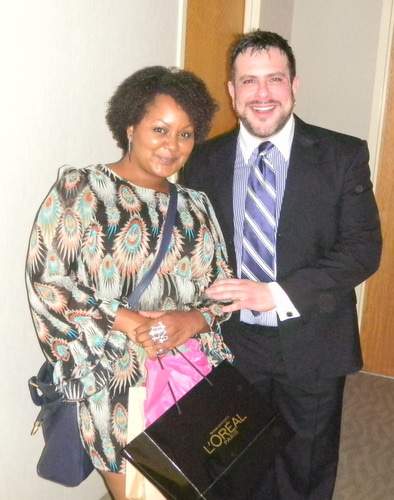 I had the chance to chat Dr. Kopelson up a bit about women of color and the myth behind "Black Don't Crack" YOU KNOW I HAD TO ASK!!! Interestingly enough, he shared that women of color need to protect themselves just as much as our fairer skinned sisters! SPF is a must! (Especially as evidenced by today's article in CNN with Dermatologist Heather Woolery-Lloyd weighing in on skin cancer for women  of darker complexions)
We continued to chat about Laser procedures for women of color, and my, did he open MY EYES! He shared with me that he is one of the VERY few who can do laser hair removal treatments (properly) on African American skin! The YAG Laser Treatment had my attention (after recently being invited to a Laser Treatment event and being a bit scared about it!) and I had to ask him about this.
I was quite enlightened with the information I learned about Dr. Kopelson, skin care and the new Youth Code by L'Oreal! Especially with 30 on the horizon, Youth Code has my attention with its latest development in gene science- GenActiv Technology™!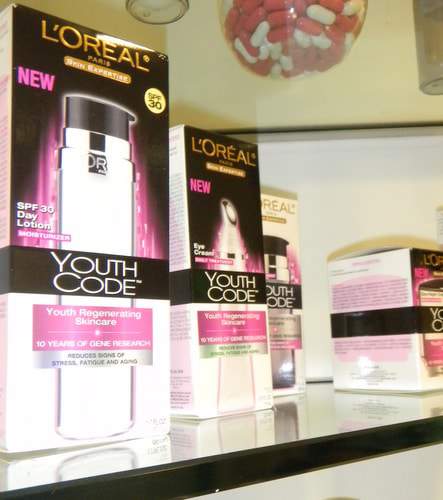 There are four products in the L'Oreal Youth Code Skincare Collection. They are:
Youth Code Serum Intense, 1.0 fl. oz.
Youth Code SPF 30 Day Lotion, 1.7 fl. oz.
Youth Code Day/Night Cream, 1.6 fl. oz.
Youth Code Eye Cream, 0.5 fl. oz.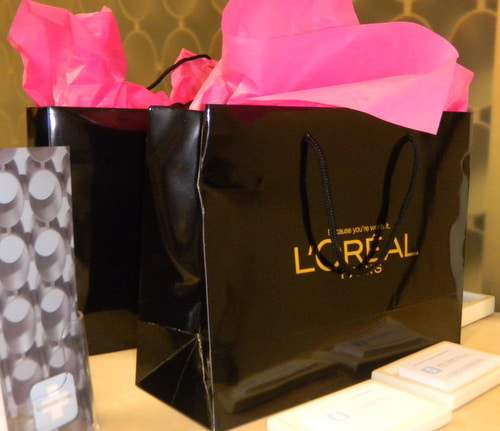 You have to stay tuned as I will review in about a month or so, how Youth Code worked for me! I know I am excited about seeing how refreshed and YOUTHful I will look! In the meantime, check out L'Oreal's Youth Code, Crack the Code on Facebook, and Tweet them on Twitter!
Special thanks to Shanna and Monica at Alison Brod PR inviting me to such an amazingly cool and special event!