So, for the LONGEST time, I have been searching for tube tops as a great layering piece under the sheer blouses and key items that have been trending.
BUT, I could never find one in brown- you know, nude to me… LOL
The Plus Size Bandeau
However, while perusing Canadian Store AND plus size online boutique, LUCY Clothing, I think I got my life when I say that NOT only did she have PLUS SIZE Bandeaus, she also had them in lace and various other fabrications- AND CROP TOPS for the bold!
I felt like I had fallen in love. Now, I must quantify this choice in letting you know, yes, I have seen other tube top options, but I haven't seen any in this wide variety of colors AND from a site that looked just as reputable as the product does! Hey, that's a real consideration! LOL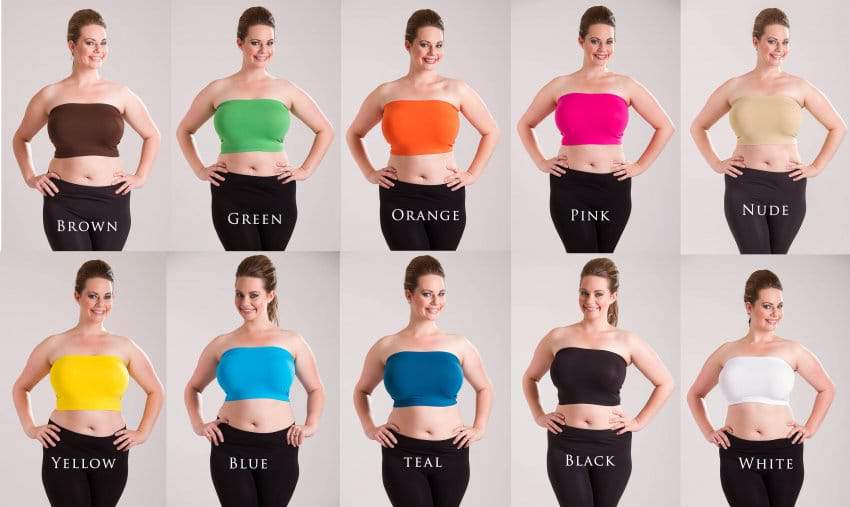 Anywho.
You can cop this from Lucy Clothing for only $18.99!
Since I am headed to the Bahamas this summer, I already know that I will need a few of these in my life! And LUCY Clothing DOES ship to the US! *Two SNAPS!*
I am really excited about this find. Now Lucy Clothing does have MORE than just this bandeau happiness! Check them out and peruse around the site!
What do you think of this find? Have you been searching for something like this? Are you excited as I am?