Ever wonder where or how they cast the shape and form for the plus size mannequins? I know I have often wondered! Earlier this year, British department store, Debenhams, debuted size 16 mannequins- apart from the traditional sizes often used and Australian's department store Myer's quickly followed suit.
As more attention and demand for equal fashion representation and fashion options, retailers are quickly realizing that in order to aptly sell their designer duds tailored to the plus size woman, a proper representation must follow suit. And Myer took notice! They have introduced a plus size mannequin and we are liking this change.
The Plus Size Mannequin and Model Behind Berlei Curves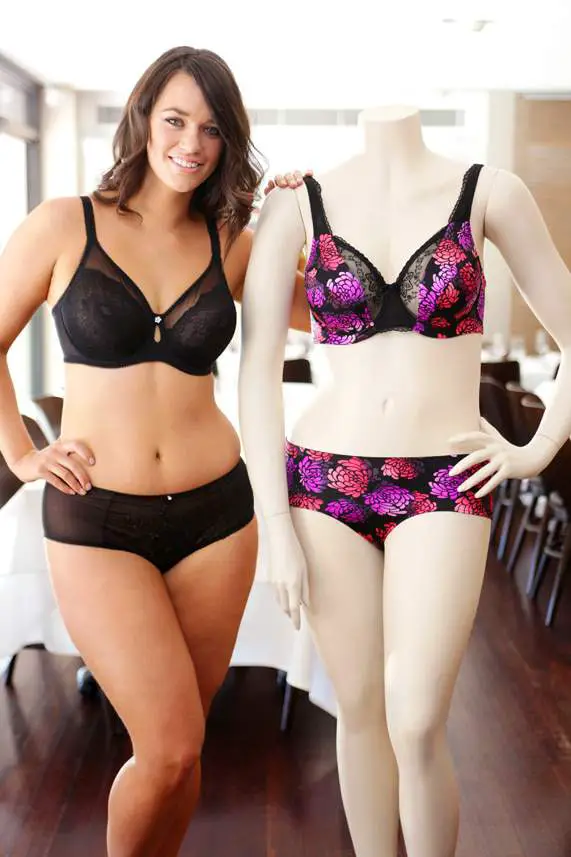 Enter in BGM plus size model, Laura Wells! The model whose curves were cast for Berlei Curves- an Australian lingerie company that started as a boutique corset manufacturer in Sydney. Debuting on the Myer lingerie floor, Berlei Curves- a new line from the brand for full-figured women, Laura Wells curves will be shown on 40 plus size mannequins, throughout 15 Myer stores!
Why is this a big deal?
Think about this, outside of the plus size departments, how many mannequins do you see fashioning the most sexy, provocative, and just plain pretty lingerie within the other straight sized sisters? I am sitting here trying to recall the last moment I saw designer lingerie shown within the lingerie department with fashion forward displays- Can you?
When people are exposed to the beauty, in my opinion, I feel that the more people will become accepting and appreciative of a woman's curves without being so dismissive of the plus size consumer. With Saks extending sizes, Marc Jacobs playing with the idea of plus sizes, Full Figured Fashion Week, and One Stop Plus infiltrating Mercedes Benz Fashion Week, the world cannot help but take notice of the plus size woman and our pocketbooks!
What do you think?