Girl. If you have been following me for a minute, then you know how much I love the ability to rock one item three plus ways… oftentimes, I will not buy something if it cannot be worn a few ways… so when I heard about the Starter Kit from plus size contemporary brand, Universal Standard, I was intrigued! Having already rocked a few pieces from them, I knew that this was already a win.
If you are not familiar, Universal Standard is a sleek, city chic, modern brand that gives us classics with an elevated twist. Paired with great fabrics and fit? If you are one who loves the little things in life and you are looking to update or upgrade your essentials- then you HAVE to check out Universal Standard.
So, about this Universal Standard Starter Kit?
"8 PIECES, 20 LOOKS

Refresh your entire wardrobe with just 8 elevated essentials, and put together 20 unique looks."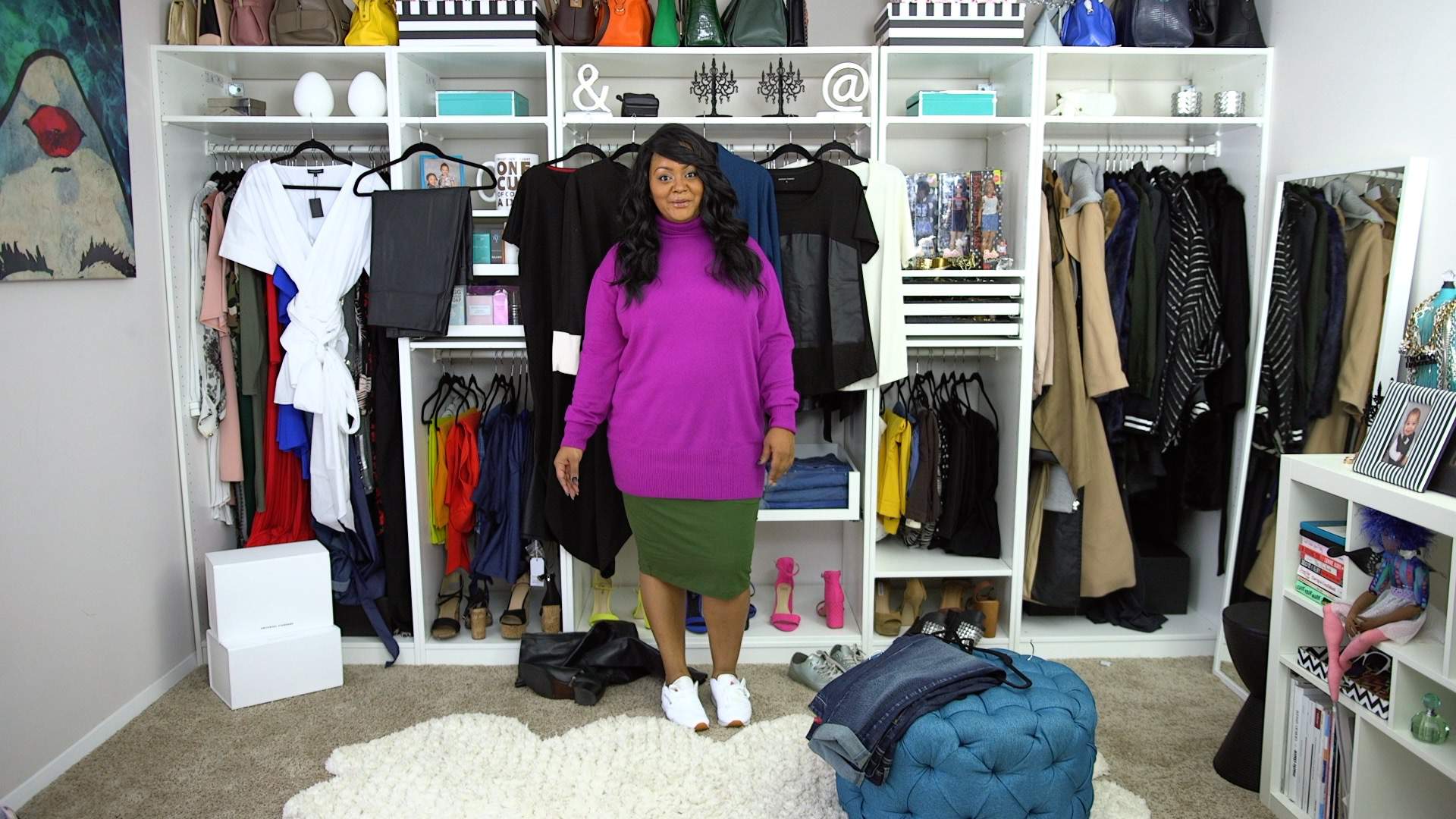 I have to admit, rocking 20 looks out of 8 pieces seemed like a reach, but I wanted to give this a whirl, so bad! It was like they were in my head. I mean when you think about it, following the 80/20 rule, we wear 20% of our clothes 80% of the time… so why not make these looks amazing? Right? Right.
We picked eight elevated essentials from the full collection, and came up with twenty different ways to combine them. These are pieces that can stand on their own, combine seamlessly together, and even click in with your favorite existing pieces. You can pick and choose the colors you like, in the size you need, completely refreshing your wardrobe in just a few clicks.
So I dove on in!
"THEY STAND ON THEIR OWN

Each piece in the starter kit is an easy-to-wear essential."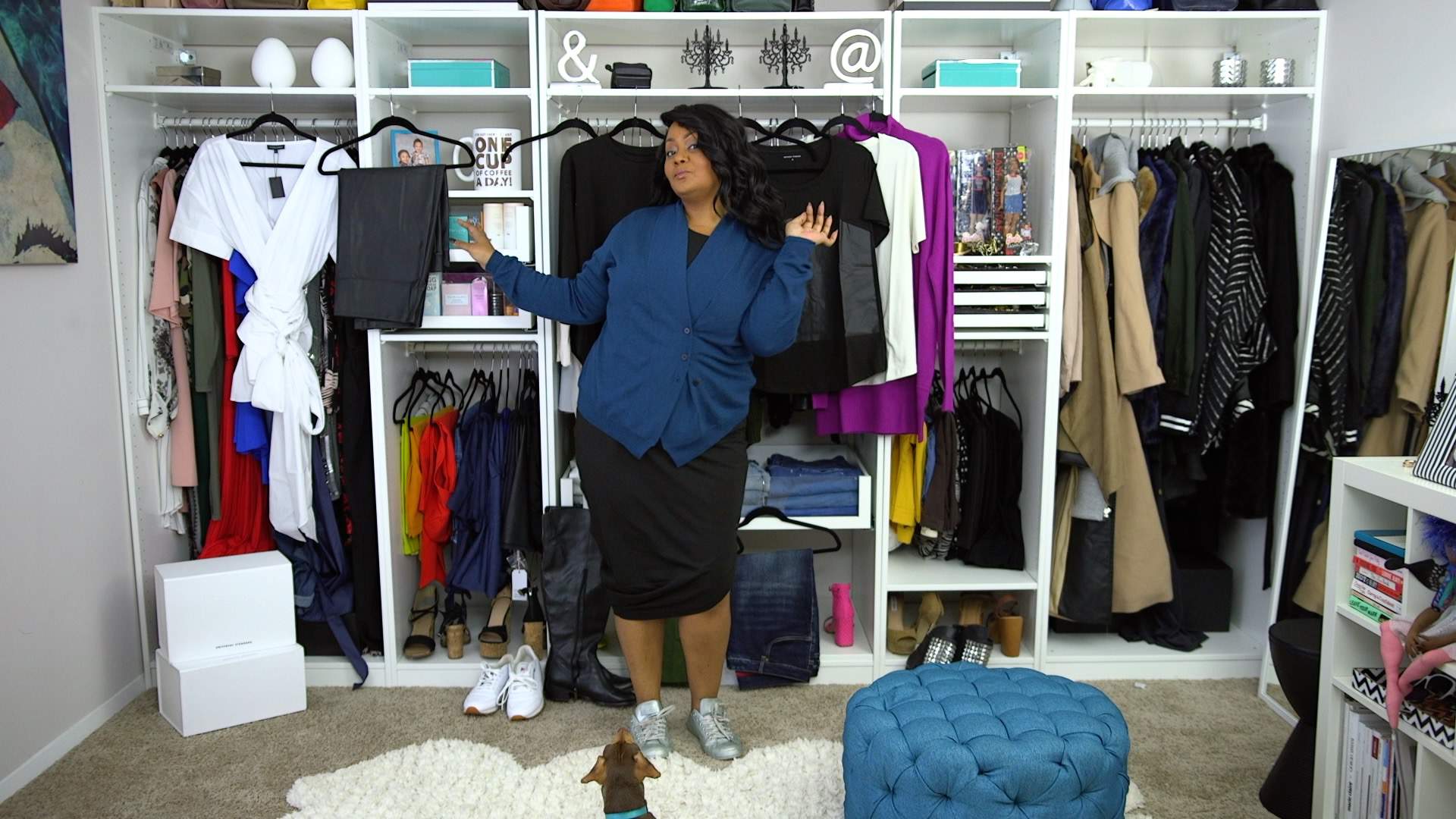 This call out? Is soooo true. I could easily see how a few of these pieces in my starter kit could pair back to something else in my closet! OPTIONS y'all!
Now, I will have to say, I loved each and every piece I put on, even the cardigan that was a bit different and out of my personal style box! The fabrication? Each piece was soft and supple… I did not want to take off the green skirt or the black dress… If I could, I would live in each piece!
"THEY FIT BEAUTIFULLY TOGETHER

We've thought of 20 different ways to combine these pieces for effortless styling."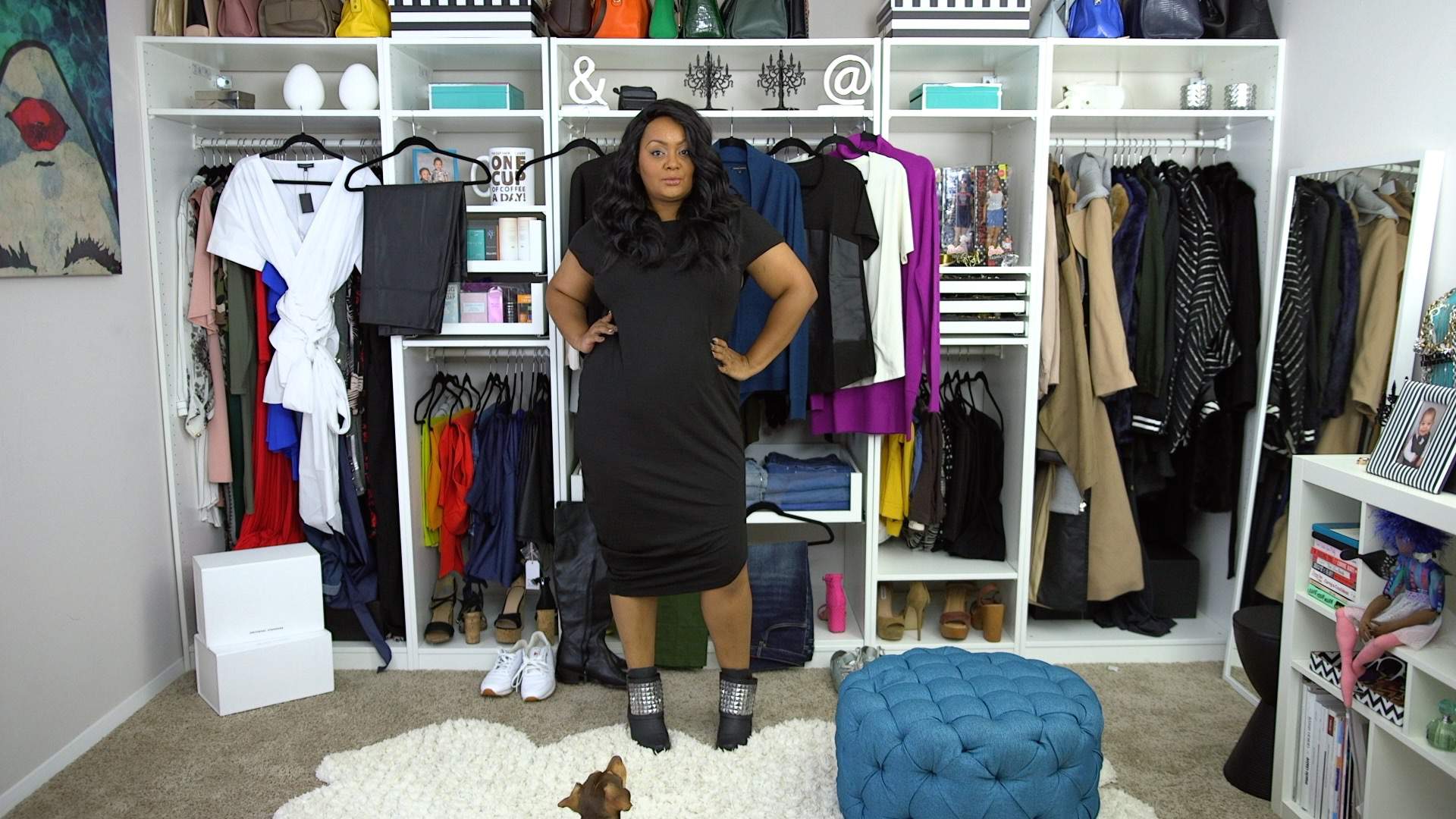 Go figure! I was a little curious about how these would work, but following their guide on the site, I made it through each look and was mostly impressed! I will say that the colors I picked out, did not make for an ideal pairing of some looks- so be mindful of this! BUT, if I were to change the colorway of the skirt, I think almost all of the looks would have worked for me!
"THEY CLICK INTO YOUR CLOSET

Seamlessly integrate the Starter Kit with your existing wardrobe."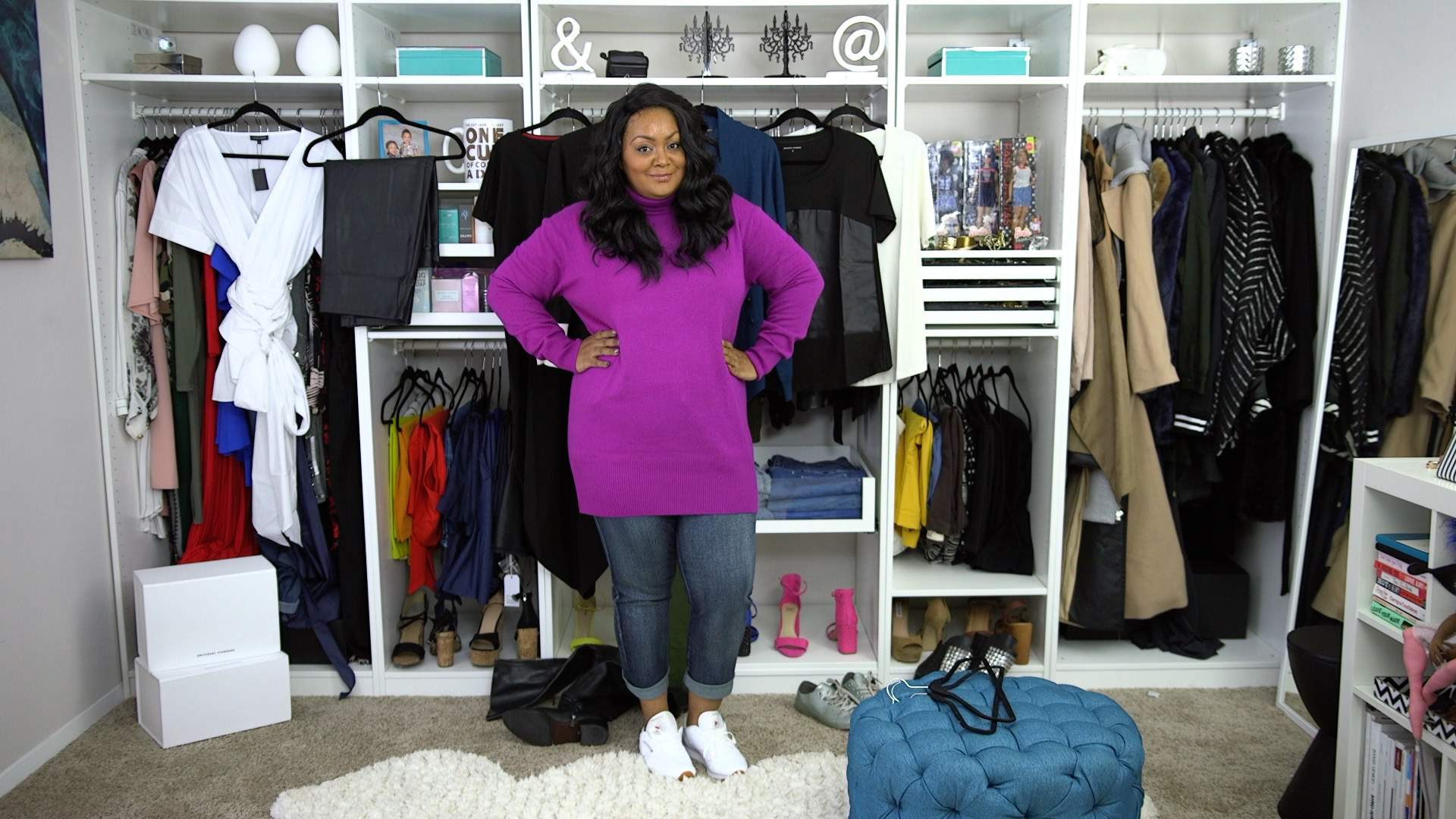 Ohhhh yes, they do. I can already see more than a few ways that I want to rock the denim, leather top, the sweater dress (although I need a little bit more coverage there). But these pieces are great go tos for building your wardrobe, something that I yet see a plus size clothing brand take on! So go Universal Standard!
So what do you think of my 20 looks? Did you see a few combinations that you were interested in?
You can shop the collection now, at UniversalStandard.net
For those of you curious, yes they DO ship internationally and yes, they go from sizes 10 through a 28!
Ohhh and should you ever find yourself losing or gaining weight and are now needing a new size, they have this really cool concept, Universal Fit Liberty:
If a piece from their core collection no longer fits due to size fluctuation, they'll replace it with your new size, within a year of purchase, free of charge!
Kind of cool, right?
Soooooo what do you think of my looks and the video?
Let me know in the comments below! Which look was your favorite?
This post was NOT sponsored but the clothing was provided for us to do this challenge!