It took me a while to get here- to a place where I can honestly say that I love my hair. When I say it took me a while, I have to say that up to mmm… three years ago, that I had a life altering experience that I decided to go as natural as I can… and that- is for reals!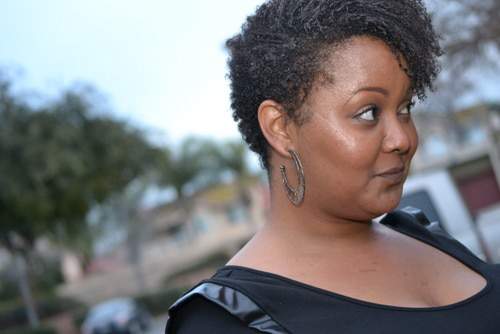 After venturing to a hairstylist who burnt my scalp- leaving me with bald spots, chemically burnt hair, I took my hair back into my own hands…
and I have never looked back!
See, before I had this ever so scarring encounter, I was the queen of the weave, braids, wigs, and all that in between! I loved adding pieces and was actually at a place where I was rocking my hair in a sick bob- which was razor cut by my hairdresser of almost 8 years… I was spoiled.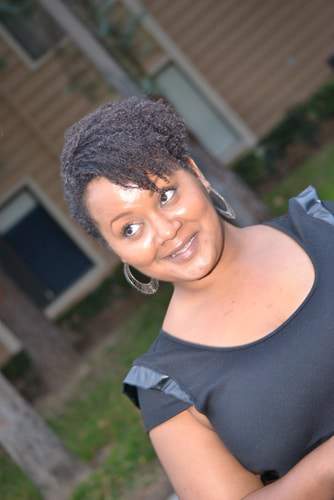 But it went beyond that… to the day I decided to relax my hair… it was my decision- one that I wish I never did, but due to me being tender-headed… it had to be done.
Living in Hawai'i and Japan did not help At.ALL. Ideals of beauty never were reflecting me, a brown skinned young girl whose hair kinked up when wet, whose hair never flung up like in the commercials- that was my ideal.
It was not until I moved up to the bay area (SF and Oakland), in California that I realized my hair did not need to be weaved, braided, or fried, died, and laid to the side- In my most natural state- my beautiful.
I can go as natural as I can- with the help of a mild texturizer in October, but it is almost gone! (cause I am severely tender- headed even at my 29 years of age!)…
I NOW LOVE MY HAIR.
Keeping it trimmed, conditioned, and moisturized is all I worry about! My latest haircut is a Mohawk of sorts, with my hair trimmed down on the sides, and I keep it trimmed up in the back- thanks to mom's bf or my brother in law!
With a bi weekly wash and deep condition and weekly conditioner rinses, Kinky Curly Leave in conditioner and Curling Custard Are.My.Life. I am so low maintenance when it comes to my hair. I hate fuss, stress, and primp! After searching the many products and finally finding one that gives my hair shine, definition, and moisture- I am in love.
Maybe I will let it grow out, maybe I will throw in some braids to let my hair grow back to one length, but who knows? I CAN say, for now, I love my hair.
Do You?