We have some *very* exciting news to share! Today, Thinx will launch their new plus size collection (across all styles), designed with true plus size dimensions for a much better, more accurate fit throughout! The brand listened to their customers' feedback and adjusted their size chart and fit, with new and improved sizes from XS – 4X.
Available NOW at www.shethinx.com/collections/thinx-plus!
"Our goal through every product we make is to make sure our customers feel confident and protected while wearing Thinx.

We spent two years testing and crafting our plus collection to make sure it had a comfortable, smooth fit in all the right places and we're super proud of the end result."

said Courtney Newman, Director of Product Design at Thinx.
After releasing extended sizes earlier this year with Thinx for All, a new collection of period underwear at a lower price point available at select Target stores and target.com, Thinx told us that they were committed to expanding sizing across its signature styles. And this is the result!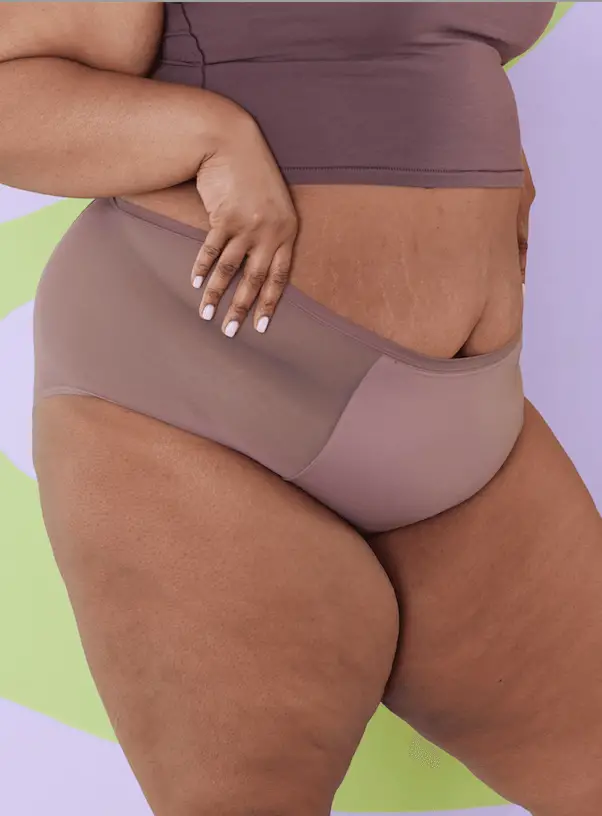 When designing the new line, Thinx tested the fit across the hip, waist, leg, and holes with real consumers in every size to ensure the best possible protection. Every pair is constructed to absorb flow, control odor, prevent leaks, and fit comfortably snug, providing coverage in both the period-absorbing gusset and the body of the underwear.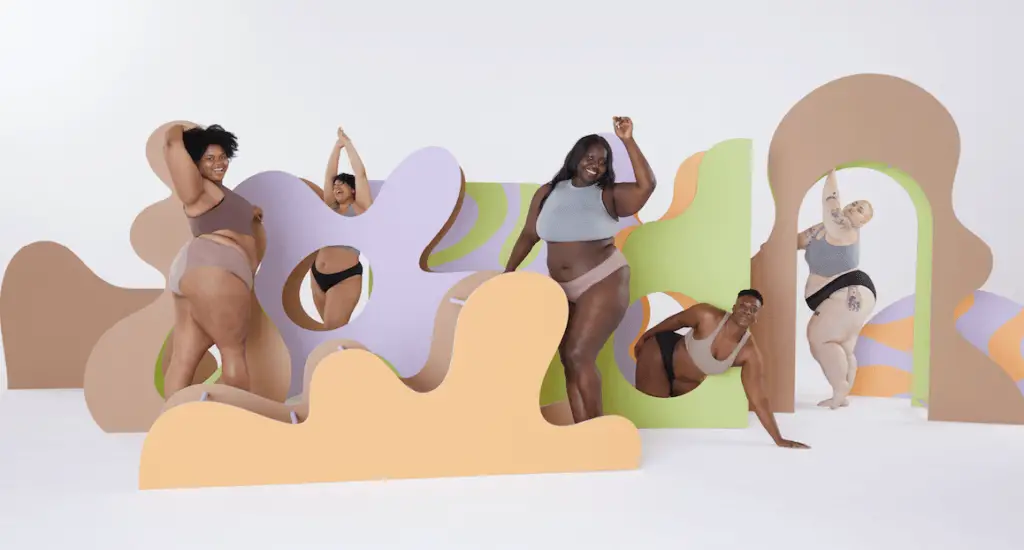 For the campaign images for the new line, they brought in photographer Lydia Hudgens, a photographer known for her beautiful editorial plus size photography. The campaign was a co-creation between Hudgens, the brand, and the models, allowing the models input into their look and how the images were captured, including a series of self-portraits shot by the models themselves.
You can definitely tell that the models enjoyed themselves and felt comfortable and confident in their own skin. Something we all want to feel when in our undies, am I right?
"We recognize the plus size community has been overlooked in not only fashion, but also in period care, and it's been important for us to help bridge that gap for those who have expressed a desire to be a part of our brand.

We've really taken the time to listen and put in the work to make sure our new line fits properly and addresses the feedback we received in the past."

Maria Molland, Thinx Inc., CEO.
Are you excited about Thinx expanding their sizes?!
If you're asking yourself why you would even want to give period underwear a try, it can be used as a sustainable replacement for pads, and tampons, or if you have a heavier flow and want to use the underwear as a backup along with your other period products… this is perfect for that, too! Thinx products are machine-washable, reusable, and the most absorbent styles hold up to 5 regular tampons' worth of flow. Pretty impressive!
So, what styles are included in this new collection? You can scoop up the very popular Sleep Shorts, Activewear collection, and best-selling Hiphugger styles!
Let us know your thoughts on this plus size fashion news, in the comments! Are you going to try out the new and improved collection?