Ladies, I think for many of you this will hit home. I have suffered from back problems and shoulder pain for as long as I can remember. I am very petite, curvy and large breasted. It is a gift and a curse. I am blessed and damned at the same time.
Do you know how many women go in for breast augmentations every year? In 2012 The American Society for Aesthetic Plastic Surgery stated 330,000 women. Incredible because if they came to me I could share my busty wealth with at least half of those women, trust me there is a lot to give here!
Okay, I am exaggerating but truthfully I am quite large. I am a 42 DD (and in many cases this is considered small) and finding the perfect bra has taken me a lifetime.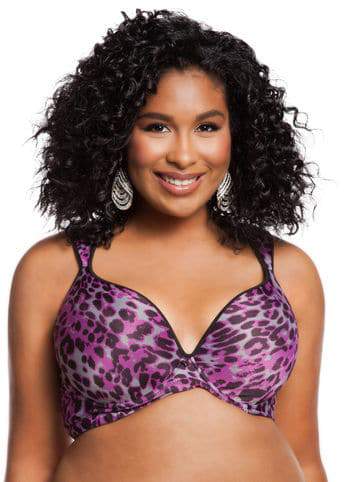 I have been professionally measured. And that has not helped. I have a list of complaints. I have one breast larger than the other so I can either go up a cup size or stay at a 42 DD.
I hate the underwire digging into my ribs. I hate the double boob that forms through the top of fitted shirts. I hate my side love handles that are placed on display with the wrong bra. Now do not get me wrong I love my body but I hate the effect the wrong bra has caused for so many years. I have shopped at expensive stores and inexpensive stores.
I have shopped online and offline. Nothing!
I was losing hope. I was lost and sad. Were my breasts ever going to have a perfect display? A bra that would show off my curves and my assets? 80% of us are wearing the wrong bra! Was there ever going to be an end to this curse?
Then one night I was online doing a little shopping and I stumbled upon what I thought was a dream. But it wasn't. It was actually a dream come true. The perfect display for my boobs.
The Leopard Print Butterfly Bra by Ashley Stewart in The Forbidden Orchid print. I immediately purchased it and have never looked back. I am filling my draws with the butterfly bra! In the end my boobs were saved.
My back and my shoulders will forever thank me. My curves were saved.
What is your favorite bra?