How to Wear Plus Size Blazers:
Hi Marie –

First, let me say, I love your blog. I have a question regarding blazers. For Christmas, I received 2 fairly "suity" blazers – one in a charcoal grey and the other in basic black.

I have two challenges with blazers: the first is that my company is very casual in attire, so I don't really have anywhere to wear them where I need to be really buttoned up.

The second issue is, I'm a bit misshapen where my arms are very large, and when I purchase shirts/jackets to fit them, they're very loose in the chest. So, I guess my question is – do you have any tips to dress very professional blazers down? And have you ever had a blazer tailored – how did it work out?

Thanks for your time!

Melissa
Hi Melissa!
Thank you so much for shooting me your email! Happy Holidays! So to help you out, I will answer each one for you!
For Blazers, it is fairly easy to dress them down, especially when they are paired with denim! They key is the cut of the blazer. If it is a single button blazer, then you are in a great space here to start! Dark denim is a great place to start (you know, the dark wash that has barely been treated?)
Your Plus Size Blazer with Jeans
Yea, you can rock your blazer with these kinds of jeans. Also, you can pair your blazer to a fun printed bottom; especially if you do not want to opt for a sweater or long sleeve top. A blazer will give you more structure without being too stuffy!
Rock Your Plus Size Blazer with Patterns as a Playful Suit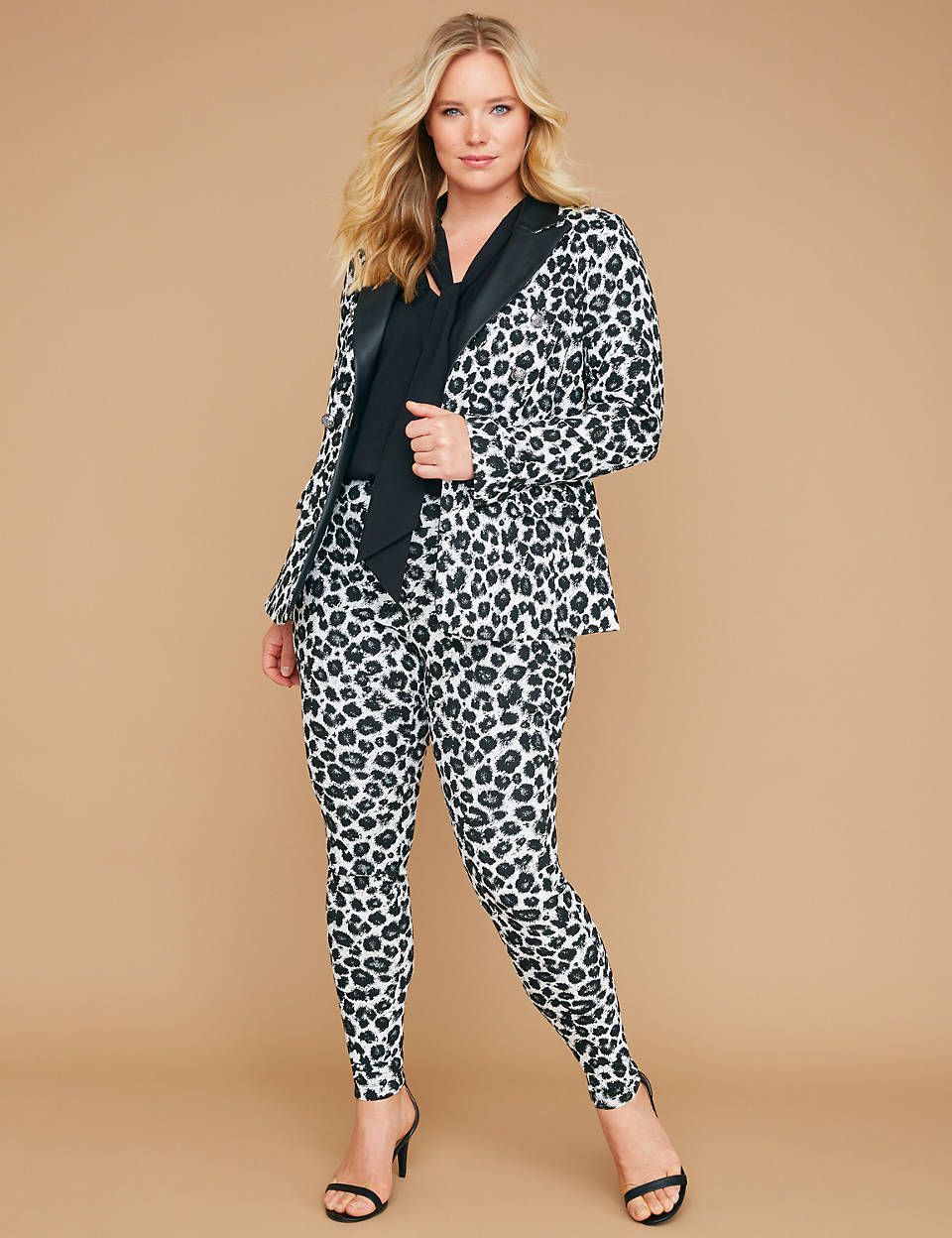 Rock your Traditional Plus Size Blazer with Matching Trousers
Basically ,you have quite a few options when it comes to your blazers, and for work, you can always pair your blazers to patterned or fun shift dresses or skirts for more of a casual look!
When it comes to fit, I STRONGLY suggest that you take your jacket to a tailor. Yes, I have a few that I have tailored in the past, and this can instantly transform the look of your jacket in a fabulous way. For me, I have a high waist and fuller arms, so it is always a shot in the dark when buying blazers!
If you have never gone to a tailor, start with your dry cleaners, quite a few offer these services. If they are really good, they will be able to share and show you the best places to take in for that perfect fit.
I also know that because of my shape, certain cuts work better for me, in how I like them. A single button is the best universal cut for me!
I hope this helps you out! I have shared a few looks too to give you a few ideas on how to rock your blazer!
Thank you for writing in! Does this help? If you are reading, what other tips could you share with your fellow Curvy Fashionista?
*Do you have a Style Q&A question? Shoot me an email here and you may see your question on the blog! I will be doing this more often in the New Year, so get your questions in!