It is always an interesting place and space when plus size actresses just into the fashion realm. After their own challenges with stylists and options, they endeavor to close the gap with fashion options with their own collections. Aidy has voiced this in her own journey with the styling in Shrill.
This frustration has led to Aidy's latest venture, with the launch of her plus size dress line, Pauline.
Named after her great aunt, Pauline is the latest actress-turned-designer collection with the help of stylist Remy Pearce.
After years of making clothes from Aidy to sashay down the red carpet in, Pauline was launched to give us "clothes that are well-made, easy to wear, easy to dress up or down, easy to style in a way that fits you."
Aidy shared with Refinery 29 that "I think the customer is there and it just seems so wild to me that still, I could probably count on two hands the number of plus size retailers that are really making stuff that I'm willing to wear, and that to me is what it's all about… It's lack of choice. How do you really ever know your style if you don't have the breadth of choice?"
So, what can you expect from Aidy Bryant's New Plus Size collection?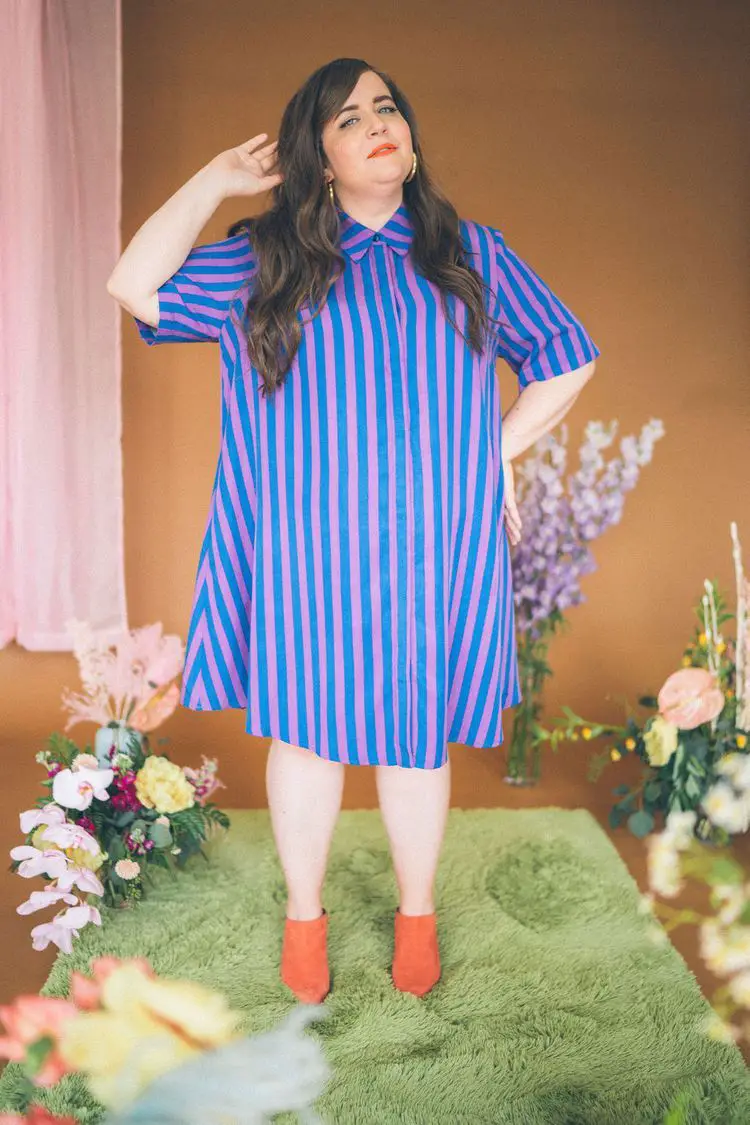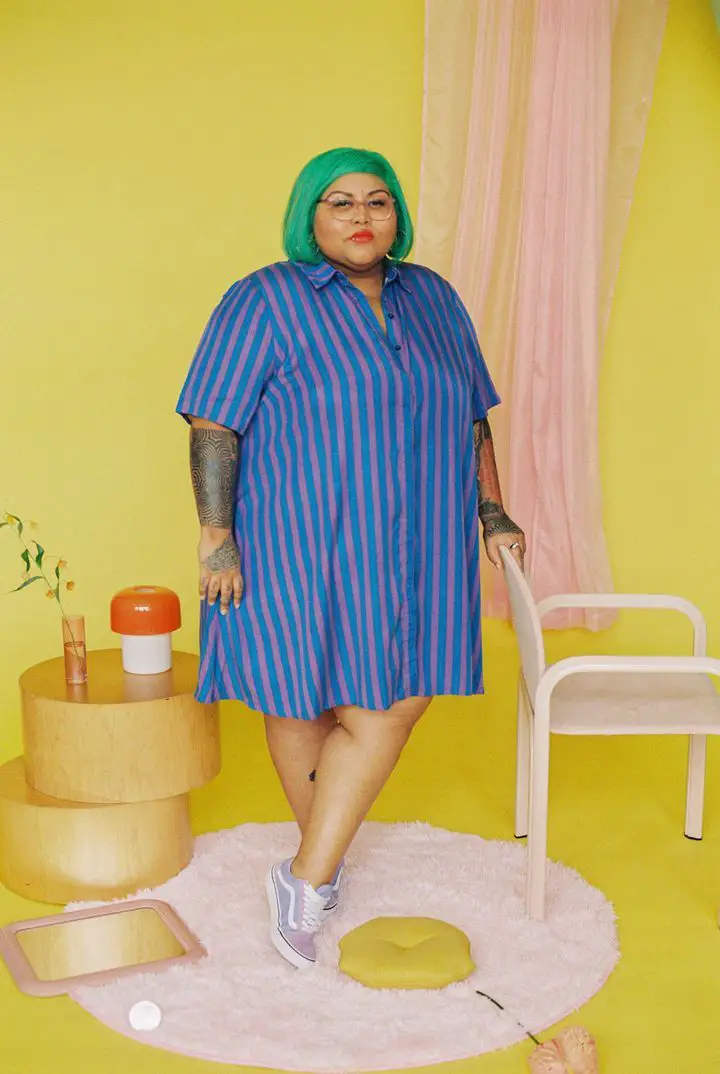 We are getting a contemporary vibe, that will serve up limited run pieces. Read: A higher price point with limited inventory. With the first look of the collection, it feels that the collection will deliver clean lines, effortless foundational essentials, that will give your wardrobe a bit of variety.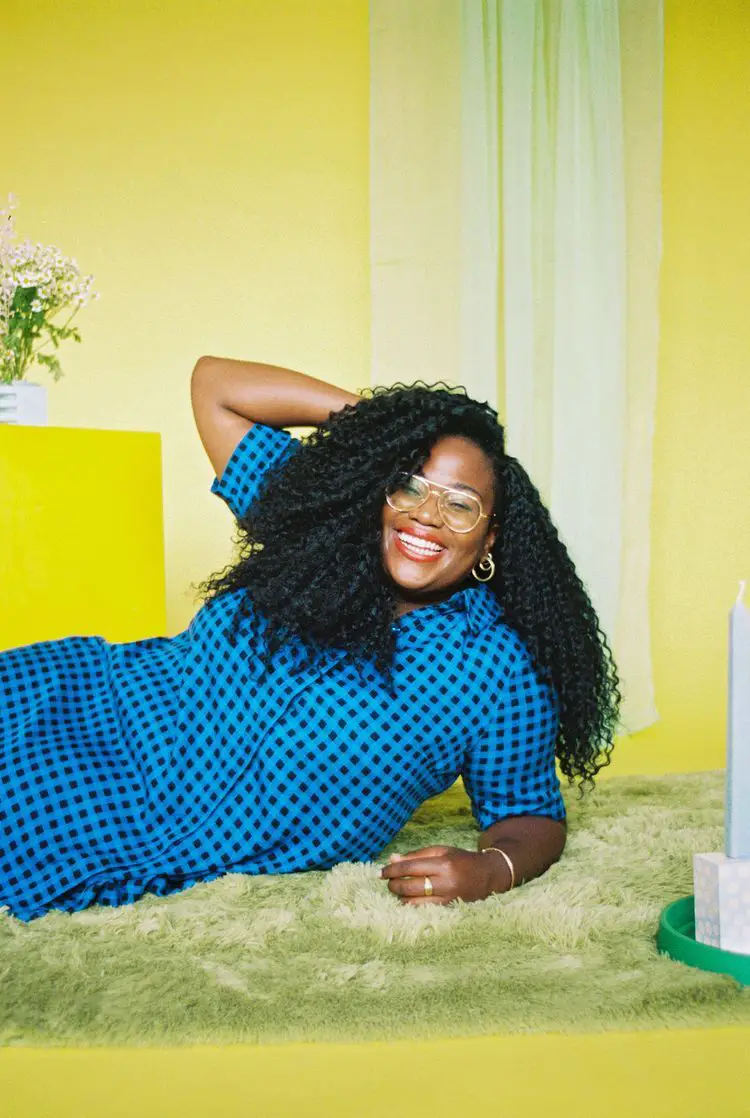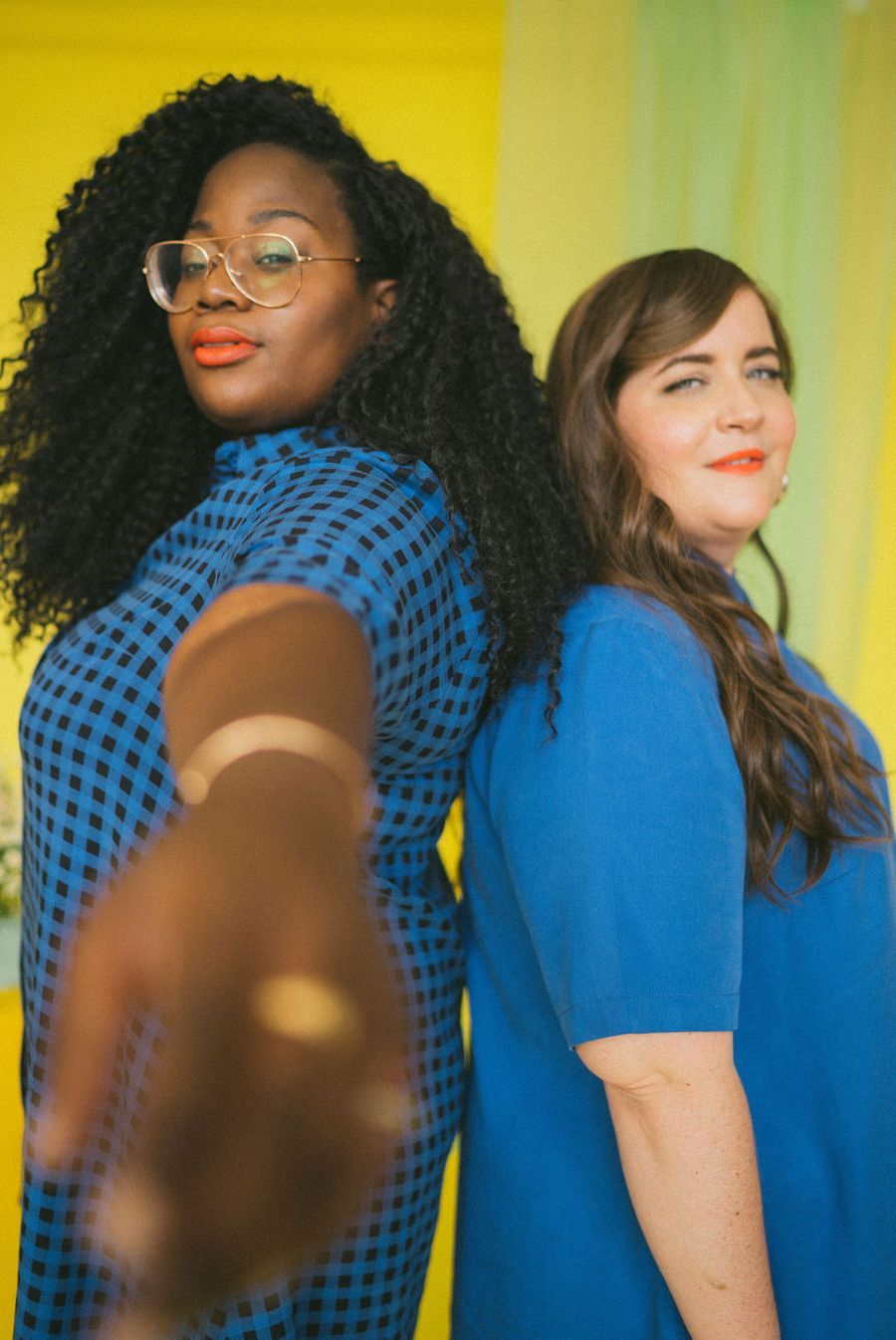 For its debut, the collection kicks off with the Lovington dress in three colorways. The looks feature familiar faces in the plus size fashion community, Ushshi Rahman and Anissa Richmond. Heyyyy boos!
We are curious to see what else will come from this collection!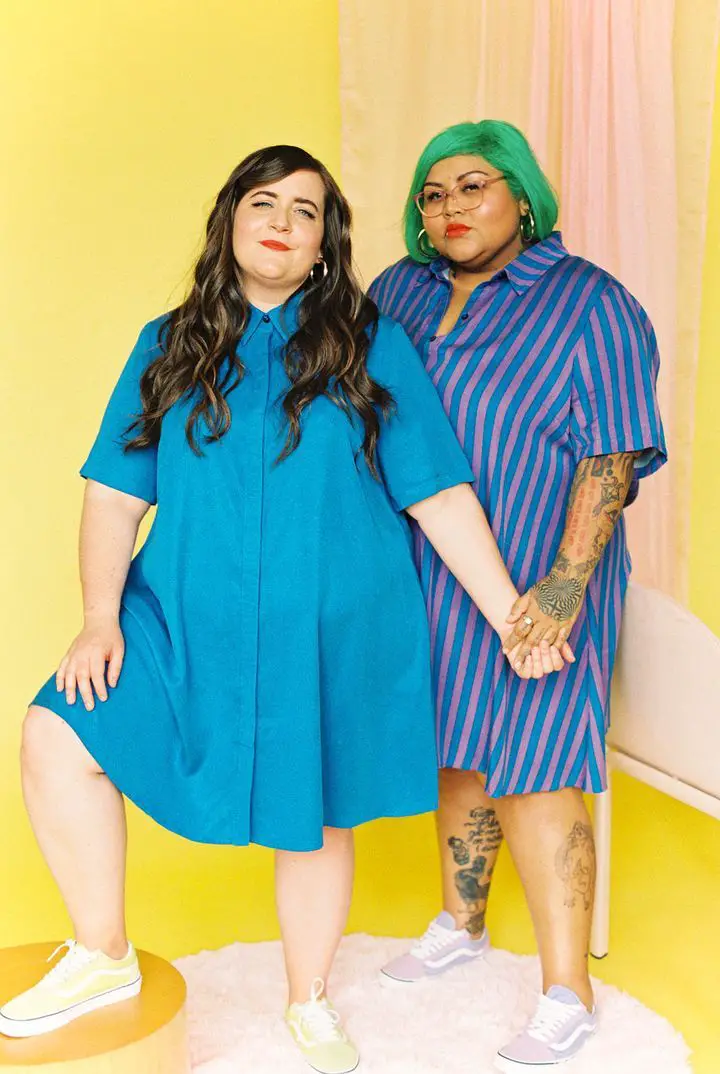 You can shop the collection today, at PaulineNY.com
I wonder if this collection will feature some of the custom looks from Shrill, that the show's stylist fashioned from her. We definitely were expecting to see a bit more from this collection. Only time will tell and will start to reveal Aidy Bryant's own sense of style!
Pauline's pieces will be available in sizes 12 through 28, and the first dress of the collection runs around $175.
What do you think of this collection?
Do you see yourself in the debut item?
Let's discuss…