As a woman of color who has always had finicky skin and is now on the better side of 30, skin care has become more serious for me! LOL I was always about the sunscreen and washing, but now… I am more aware! LOL.
I had the pleasure of being able to review a few items from the collection and today I get to share them with you! So, before I get into the details, let me tell you what I battle with:
I have large pores
I am weirdly sensitive to various sunscreens
I have a tendency to breakout on my cheeks
I have normal/oily skin in my T-Zone
Around the time of the month, mother nature likes to show its face on MY face
Hyperpigmentation- the scars from zits past
Okay, so now that we have that out of the way, let's talk RX for Brown Skin and what the buzz is about.
Rx for Brown Skin is Free of Common Skin Irritants: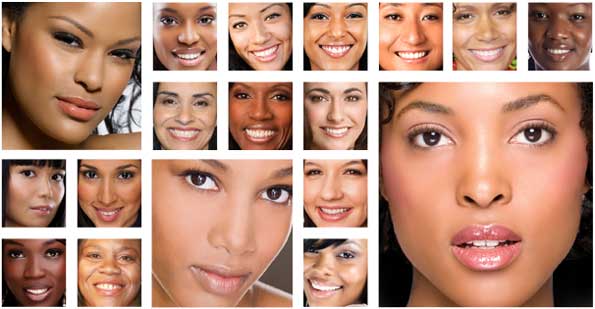 "Brown skin becomes easily irritated and dry in reaction to many skin care products. Signs of sensitivity to a product include irritation, dryness, itching, burning, bumpiness, redness or darkness that develop after product use. Ingredients such as fragrances, dyes, propylene glycol, lanolin, alcohol, and other chemicals are all potential brown skin enemies that may lead to pigmentation problems or the development of dark marks. Rx for Brown Skin regimens are free of ingredients that potentially harm brown skin: fragrance-free, propylene-glycol free, lanolin-free, alcohol-free, and dye-free."
What I LOVED and played with:
I received a few items from the RX for Brown Skin collection and I was quite excited! While I received a few, I found myself gravitating to these three the most:
Absolute Radiance Intensive Exfoliating Serum
What It Does: Lift away dirt and debris to reveal a brighter, smoother, and more luminous complexion.
Gentle AHAs from natural sources gently yet effectively remove dead skin
MFA Complex exfoliates and helps increase cell renewal for better skin tone
Proprietary Bright Skin Complex delivers Soy and Pomegranate to help restore a warm glow
What I loved about it: My skin feels amazingly soft and this step is quite easy for me to use! I have noticed a natural radiance! I really like that it does not tingle or sting, yet my skin feels amazing in the morning.

Naturally Flawless Advanced Botanical Brightener
What It Does: Botanical extracts help reduce uneven pigmentation and promote a balanced complexion.
Melanostatine ® 5 delivers key peptides that help reduce melanin production
Tyrostat™ inhibits buildup of pigment-causing cells to overcome discoloration
Beta-White™ formula helps reduce dark marks and brighten skin with an even tone
What I loved about it: It wasn't greasy or heavy feeling. I presume that some of the brightness in my tone comes from this as well! I used this right after the serum as directed and both of these together seem easily enough for me to stick with! And my skin didn't break out!
Age Block UV Shield SPF 15
What it Does: Enhances texture, hydration & elasticity with advanced sunscreen protection, which is a major factor in preventing hyperpigmentation that affects ethnic skin.
Proven botanicals such as Goji, Acai and Green tea help slow the signs of skin aging
Red seaweed helps to deeply hydrate for firmer, more youthful-looking skin
Hyaluronic Acid restores lost moisture to provide skin with softer, smoother texture
What I loved about it: Okay, I am not going to lie. I was quite nervous about trying a new sunscreen, as some break out my face than others. But this one did not. NOR did it leave a weird purple haze over my skin as some sunscreens have in the past. I used this on top of both products, as directed and while I had a little sheen, using it under my makeup was grand! No complaints from me!
Overall thoughts:
I really like this regimen and I am still playing with it as I type! I also received additional items, these were the three items that I absolutely loved! I didn't get the cleanser, but I have a feeling that this would have been the icing to the cake!
I really like that this collection really speaks to women of all ethnic types, from Latina to African American to South Asian and all in between. As one who suffers from or has to make a conscientious effort put her best face forward, anything that speaks to my concerns is worth a try in my book!
If you would like to know more, you can visit the EXTREMELY informative site here! BUT if you are already geeked about this, you can score a hell of a deal on their sets here!
Have you ever tried RX for Brown Skin? Have you heard of them? Sound off! I want to know!