Hey There Hey!!
The 2019 TCFStyle Expo is coming your way! August 9th-11th at the Omni Hotel in Beautiful Downtown Atlanta! We are gearing up for an amazing weekend of fashion and fun! We can't wait to get things started and with less than four weeks away we are so ready to share more exciting news. Today we share the last spotlight on our 2019 TCFStyle Squad member. Hailing for the great state of Georgia and living in Atlanta, we are so happy to introduce an upcoming blogger babe making fashionable waves on the scene. Meet 2019 TCFStyle Squad member, Rhonda Peterson of Life of Rhonda.
Meet Rhonda Peterson of Life of Rhonda
Name: Rhonda Peterson
Age: 35
Height: 5'9
Life of Rhonda
Location: Atlanta, GA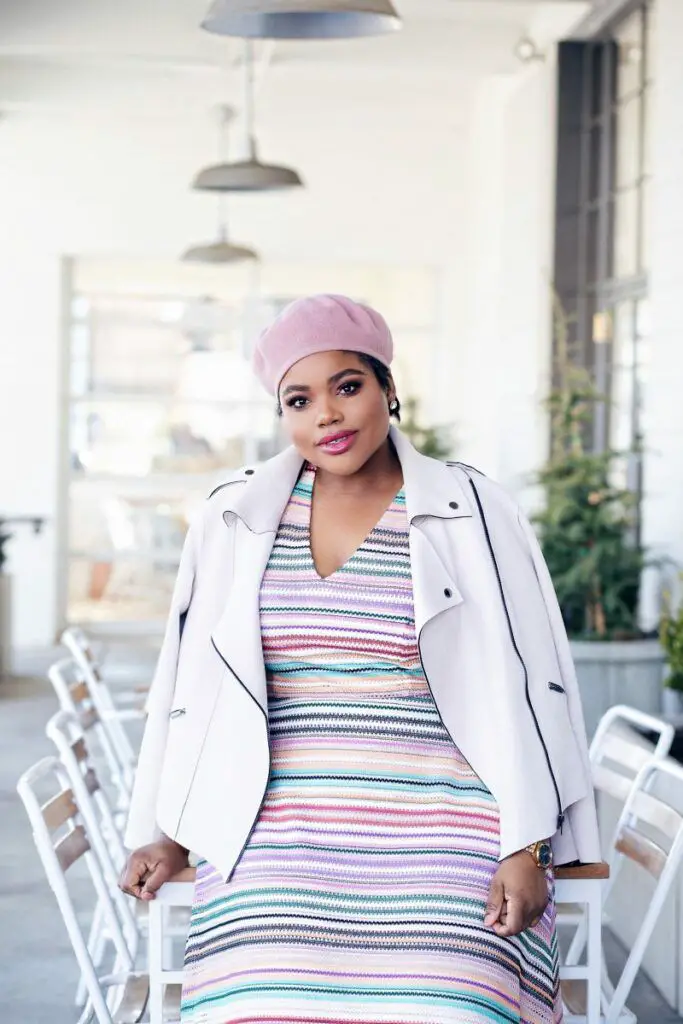 How long have you been blogging?
1 1/2 years
What or who inspired you to become a fashion blogger? What led you to it?
I started my blog because my friends encouraged me to. I am the go-to person in my circle for beauty and style advice. Creating the blog gave me a platform to share tips/tricks and my love for fashion and beauty.
Do you blog full-time, for fun, as a hobby? Share your evolution!
I blog as a hobby.
What is your favorite asset? Your legs, arms, waist? How do you play that up?
My waist, lips, and hips:-) I play up my waist by wearing clothes that taper in the waist. Crop tops are my go to because they show a little skin and cinches the waist. I pair them with flowy skirts and pants to provide balance. I accentuate my lips by wearing bold lip colors.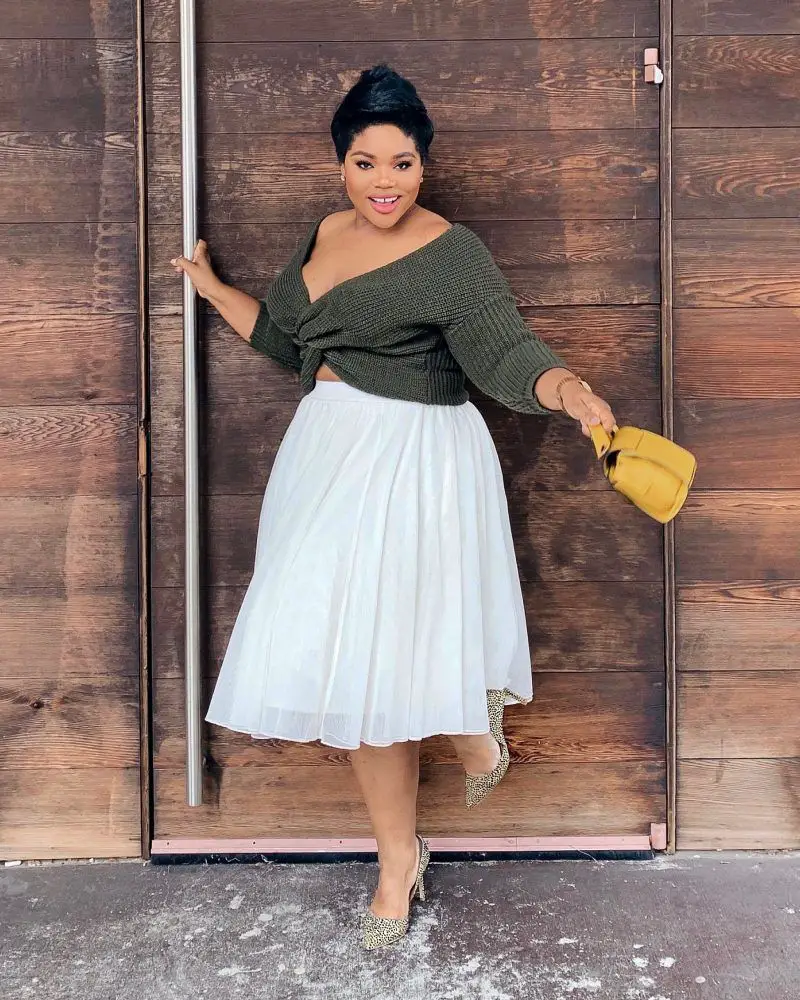 What are the challenges, if any, you face in being (petite/tall) and plus-size?
Challenges I face is finding luxe brands that create clothing that fit a curvier plus size body.
What's your favorite thing about being (petite/tall) and plus-size?
My favorite thing about being plus size is the community of acceptance that plus size women have created. Growing up plus size was hard! However, as social media has evolved, I love how plus size women have begun to embrace their bodies. It's no longer taboo to be plus. We have clothing that fit our bodies that is classy, trendy and stylish. We have brands creating and extending clothing options to fit our bodies.
What's your favorite thing about being a blogger? A (petite/tall) plus fashion blogger?
I absolutely LOVE being a fashion blogger! My favorite part is interacting with my readers and viewers every day! I'm able to chat with my local and international supporters as far as Malaysia! Absolutely mind-blowing! It warms my heart that sharing my personal style journey has influenced women to try new trends, embrace their bodies and release anxiety as it relates to style or life in general. Fashion truly brings us together.
Who/what are your favorite designers/brands?
ASOS, Lane Bryant, Eloquii
Describe your personal style.
Classic/Chic with a little edge.
Which blogger inspire you? Plus or straight size! Any bloggers currently on your radar?
Adrienne Bailon, Rochelle from Iambeauticurve, Marianna Hewitt, Retro Flame, MakeupShayla, Aimee Song
What do you think about here plus size fashion is today, versus a few years back?
Plus size fashion has evolved tremendously over the past years. We have more options and styles at different price points. Plus size fashion was once boring and matronly. However, brands like ASOS (my fave) have pushed the standard offering trendy well-made clothing that fit our bodies.
What do you think or hear from readers, is one of the biggest myths about plus size fashion?
The biggest myths that I hear from other plus size women is that they can't wear styles straight size women wear. It grinds my ears! I believe if you like it, it fits properly and it's comfortable, wear it.
Are you working on anything or have anything to share? Anything else you want The Curvy Fashionista's readers to know?
I working on my blog, LifeByRhonda.com and creating video content on my youtube channel (Rhonda Peterson). I create content weekly on both platforms.
Lastly, what does Curvy.Confident.Chic mean to you?
Curvy. Confident. Chic – Represent your best self by remaining true to who you are!
Are we not WOW'D by the style of the gorgeous woman! Make sure you subscribe and follow Rhonda on IG, Facebook and Youtube!
Are you ready to meet the entire squad at the 2019 TCFStyle Expo?
Get your tickets to the TCFStyle Expo coming August 9th thru 11th at the Omni Hotel CNN Center in Downtown Atlanta, GA!
Get Your Tickets Here!