Are you struggling to find supportive sports-bras and cute fitness attire? Want to work out but also want to be fashionable?
We've had the same struggles, but fear not; we've compiled a list of plus size workout gear that fits your curves and are Instagram-able at the same time!
Plus Size Sports Bras
Sports bras are essential to your workout attire but, for some reason, they are one of the hardest things to find if you are a D cup and up.
There are a few brands that provide full support and comfort.
A brand known for an extensive size range and cute colors Is Shefit. They provide an innovative design that guarantees fit and support.
Equipped with velcro straps at the top and a velcro enabled waistband, this bra can expand and retract with you along your fitness journey. Did we mention that there is no wire in this bra?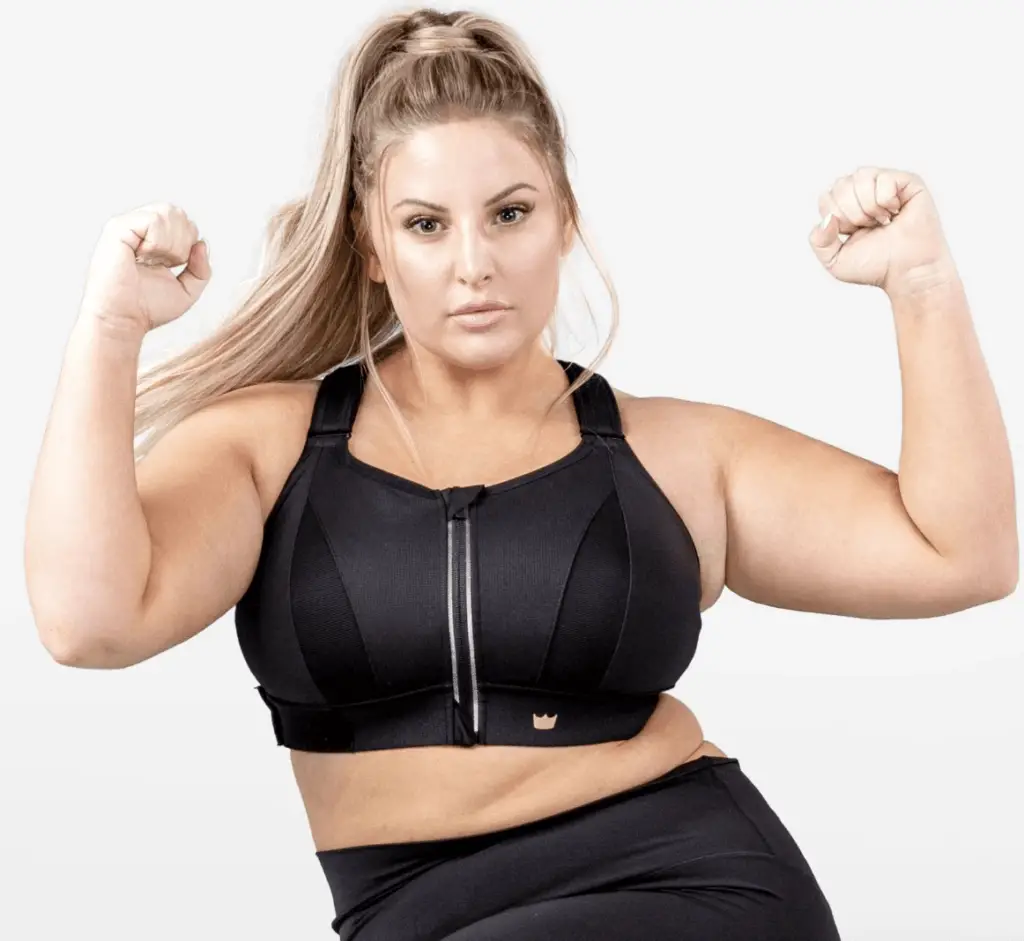 Available in several styles, these bras can be worn to the gym and the beach, as they are waterproof!
Starting at $65, and ranging in size from XS (29″-32″ Bust) to 6LUXE (51″-55″ bust), Shefit is Curvy Fashionista approved!
Want something a little bit more traditional, with some wire?
We recommend Panache Sport.
Ranging in sizes from a B to a J, Panache Sport offers support and an option to turn the traditional style into a racerback, which is perfect for concealing the straps with a racerback top.
Plus Size Workout Clothing
We are huge advocates of looking cute in the gym, because if you look good, well, you feel good!
The best way to achieve a no-hassle cute gym outfit is to buy matching pieces.
The brands below come equipped with a full range of gym attire that keeps you camera ready.
Good American's new "Resolution Wear" collection offers trending leopard and geometric prints using breathable material. If it isn't high-waisted, we don't want it.
The leggings and shorts are high-waisted and are "roll-proof," meaning that they should stay up during your workout.
Ranging in sizes from 0 to 7 (4XL) and priced from $39-$129, Good American is an excellent reward for your closet.
Need something more budget-friendly?
Don't sleep on Old Navy' plus size workout gear. Known for its wide range of colors and sizes, Old Navy is a great place to go when starting your active wear wardrobe.
Not to mention, there is always a great sale happening, it's a win-win.
Want something that is filled with bold prints and can easily transition into loungewear? Check out Rochelle Porter's athleisure collection.
Rochelle Porter is an eco-friendly design company based in Atlanta, Ga. Her designs are attention-grabbing and comfortable!
Ranging in price from $35 to $67 and available in sizes XS-XL (16-18), this collection is a fun addition to your wardrobe.
Do you have a favorite brand that wasn't mentioned?
Or, a gym wardrobe-hack that we need to know about?
Share it below, let's keep this conversation going!