Here at The Curvy Fashionista, we love introducing new brands and new designers. Today we've got a treat for you! We are not only introducing you to a new plus size clothing brand, but also introducing you to a new series Curvy Bosses where we will be showcasing not only amazing plus size brands, but also getting up close and personal with the men and women behind these amazing brands! Today introducing you to new plus size brand Bawdy Love Clothing and their founders!
Founded by Candace Frank and Gwynedh Van Allan in 2017, Bawdy Love Clothing specializes in lingerie modeled after leather harnesses – without the constraint that leather presents.
We sat down with the founders to learn about the inspiration of their pieces, the ins and outs of starting a body-positive brand – and they've included a coupon code that we've shared at the end of this article.
Note: Some of the photos in this article may make this article NSFW (Not Safe For Work).
You Oughta Know: Bawdy Love Clothing
BH: Could you tell us, why and how Bawdy Love Clothing started?
CF: As teenagers, we both learned how to make clothing because we wanted clothes we couldn't get in our size.
GVA: Over the years our skills improved. We were working together as costumers on a variety of projects. We both wanted a chest harness and started brainstorming together about how to build one we could actually move in. As we did research we realized that this market was completely underserved. The kind of pieces we wanted to create were available up to a size 10.
GVA: The lack of availability had a sort of shaming about, and that's what really made us decide to start Bawdy Love Clothing. We think that all people are sexy when they feel confident and empowered. That's what we try to give people with our pieces.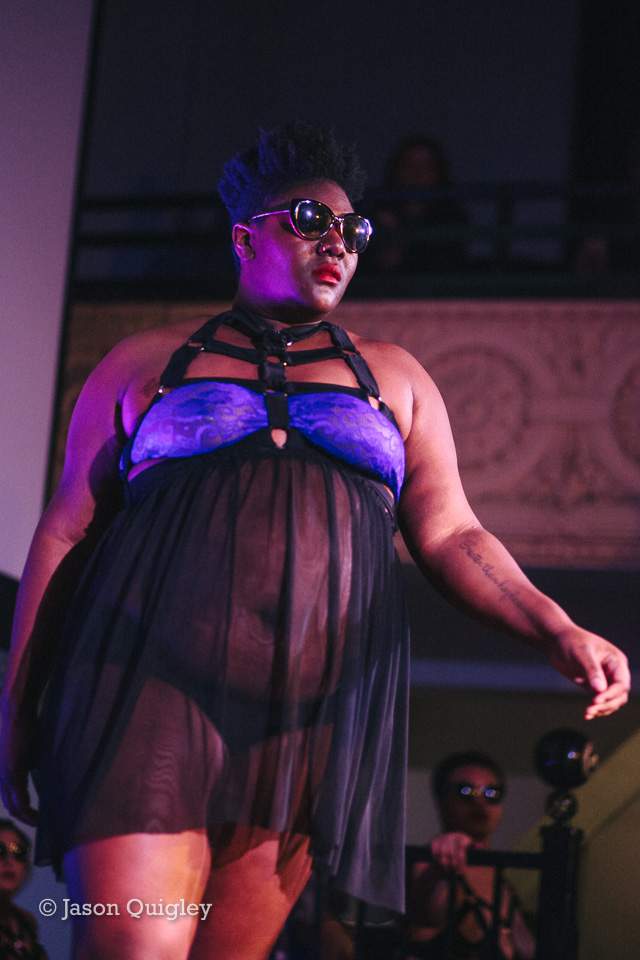 BH: All of your pieces are made from stretch material. Can you talk a bit about why you use that instead of leather?
CF: We talked about leather, that's what most people are doing. What was most important to us was creating universal sizing – accommodating not just different sizes, but different shapes.
GVA: Leather does not have ease and can't accommodate different shapes as easily. By engineering pieces using lycra and other new stretch materials we are able to put the same piece on 4-5 dramatically different bodies.
BH: So "Bawdy Love" is a take on "body love." Can you share how your pieces engage with the wearer's self-love and body positivity?
GVA: Somehow the division between straight and plus-size is seen as attractive verses unattractive. In reality there are all sorts of people in every size who don't feel served by off the rack clothing. We have customers who are a size 6 or 8 talk about not being able to find clothing that fits, because companies don't design pieces for their body type. This is why we make each piece custom when you order. We think every person has the right to have something that was made for their body.
CF: A lot of the beauty and fashion market is based on us feeling bad about ourselves and spending money to fix that. Our goal is to celebrate every body. To be truly inclusive. This is about helping YOU see that you are sexy just as you are.
A lot of lingerie is marketed as getting someone's attention, objectifying yourself to please someone else. On our website we have the phrase "Charm your own pants off," and I just love that. We are making these pieces for the wearer, not the gazer. This is about how you feel.
BH: I love that you design for people of all body types. How do you incorporate customer feedback into new pieces? Where does your design inspiration for pieces come from?
CF: Our customers are our muses. When we see our pieces on Instagram, or in selfies customers send to us, it inspires new designs and iterations on our current pieces. In particular pieces on men, or people who were assigned male at birth (AMAB) bodies have provided new design inspiration.
GVA: Ady Del Valle modeled our Zenobia harness. Before that we had some plans for a men's line in the future, but we hadn't really considered pieces that could work more universally. Because we both have busts and were originally designing for ourselves our first pieces were made with more stereotypically female bodies in mind.
CF: When we saw him in that harness we were like, "WOAH! That's fabulous." We had all of these ideas for other pieces, which we'll be seeing on him soon. When Gwynedh and I finished the first one we were like, "We want to make this for ourselves." It's a very universal item.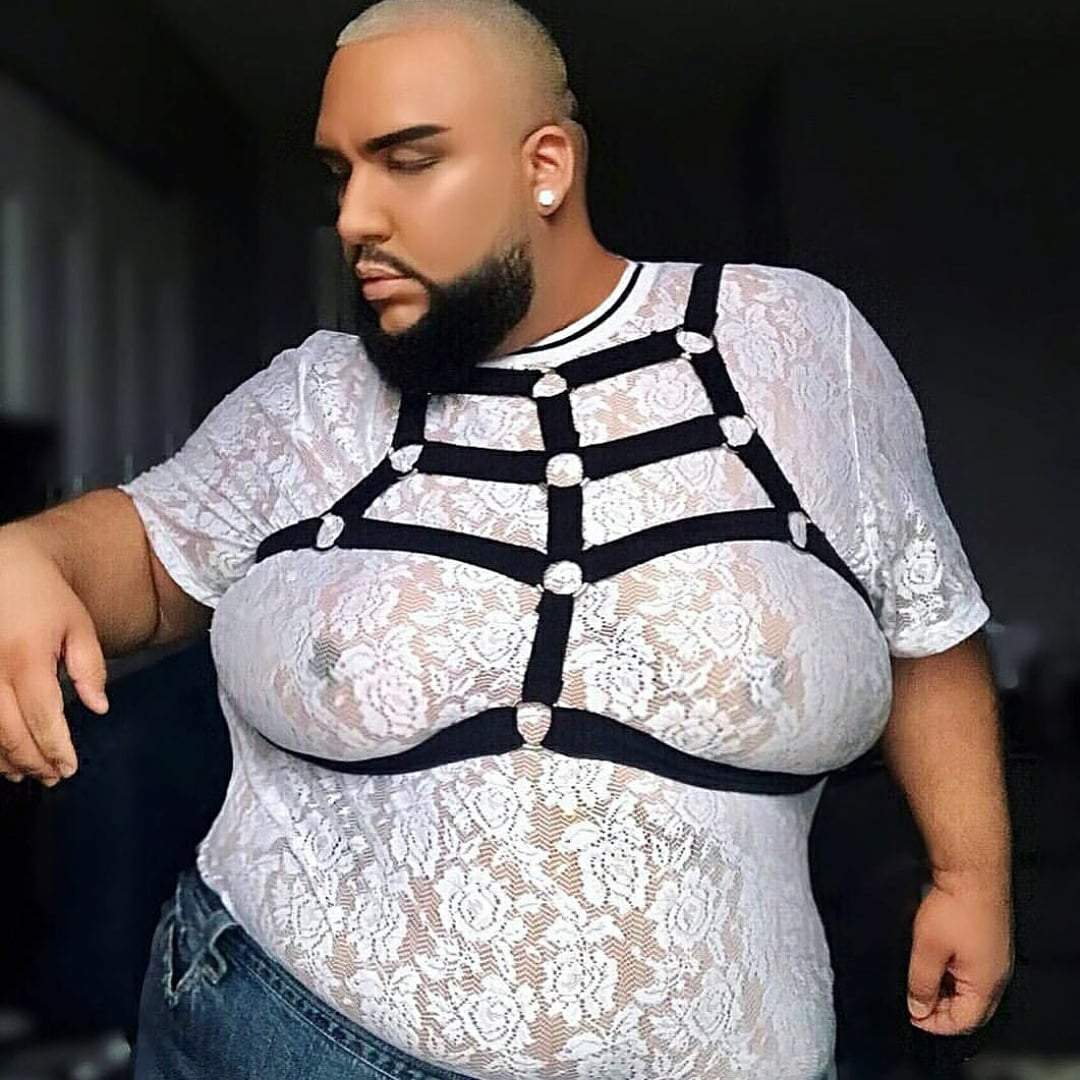 BH: What can we expect from Bawdy Love in 2018?
CF: Growth! Thanks to our professional backgrounds we started out with a LOT of knowledge on how to make these pieces, where to source materials and labor, and how to style unique bodies. What we're still learning is how to run a business that brings this to more people. Every body deserves to feel sexy as it is.
Still craving a little bit more about Bawdy Love Clothing and these Curvy Bosses? Then you have to watch this fun video, that gives a bit more insight into the brand!
Empowering sensual custom lingerie and swimwear for all shapes, sizes, and genders. ~Bawdy Love Clothing
With their priority to "engineer every design with your comfort and confidence in mind" I have to say that we are more than curious to get our hands on a few of these harnesses!
Pretty cool right? Are you a fan of the harness? What do you think of Bawdy Love Clothing's harnesses?