Disclosure: This is a sponsored post and video with Stitch Fix. All our opinions and excitement are our own
As the winter season is upon us, searching for the perfect cold weather must haves can be slightly challenging. Fit, fashion, and function can, at times, elude us… so what if you could have a styling service help you out? This is where Stitch Fix comes in to the rescue. Fancy a Stitch Fix Unboxing? Well, keep on reading about how this service can benefit you!
Paired with a stylist who gets to know you, Stitch Fix is a personal styling service that hand selects clothes you'll love, that fit your body and budget. No stranger to The Curvy Fashionista, we have been watching what Stitch Fix has been up to with plus size fashion and most recently, Big & Tall options.
Do you know Stitch Fix?
What helps Stitch Fix rock out in the plus size fashion space? Did you know that Stitch Fix's buying and fit teams have worked with over 15 brands to create their first-ever collections for plus size women, exclusively at Stitch Fix?!
Ohhh yes.
But it does not stop there… Stitch Fix carries plus sizes in over 150 brands including Eloquii, City Chic, Rebel Wilson X Angels, Slink, Liverpool, Kut From the Kloth, JCrew, Madewell, Good American, Mavi, NYDJ, Calvin Klein, Tahari, Nike, Daniel Rainn, Calvin Klein, Vigoss, Vince Camuto, Tahari, Karl Lagerfeld Paris, Junarose, and more!
Impressive, right?
But not only do they carry plus size women's clothing, they also fashion options in Big & tall, children, foundations to include panties, socks, shoes and more! And they also carry options for kids. Basically, the whole family can get fitted with Stitch Fix!
So as we are getting ready for the winter season, we invited a few friends of The Curvy Fashionista over, to have a little fun with a Stitch Fix group unboxing!
Who are our fun Stitch Fix Unboxing participants?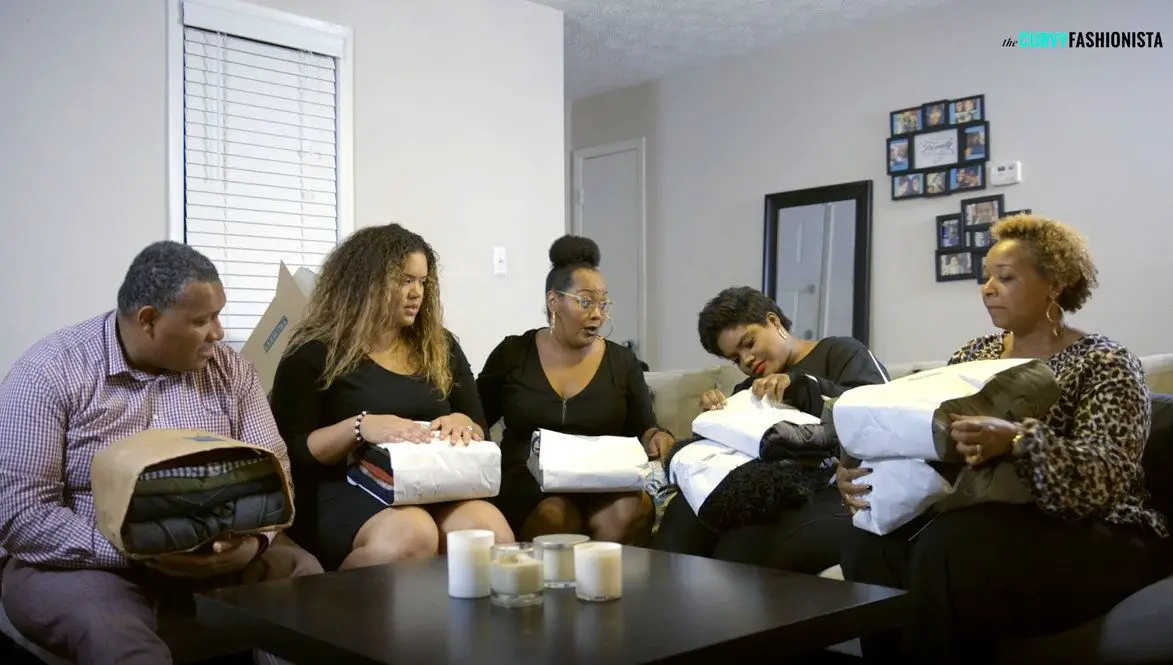 We asked husband and wife to three kids, Alex and Michael to join us. As Michael is a Big & Tall Man and Alex a plus size model, standing in at 6'2", we knew they would be the perfect pair! We also invited along TCF Reader, Sarelle! Sarelle has a four-year-old, going through a style transition, and has been curious about this service. We also had the chance to bring in full time professional and personal style blogger, Rhonda to share in her experience.
Even cooler?
None of our guests have ever tried Stitch Fix!
Check out the video above to see how it went down!
Curious? Want to know How Stitch Fix Works?
Sign up at StitchFix.com, fill out your style profile & one of their expert stylists will hand-select clothing and accessory items just for you – your preferred fit, budget and lifestyle.
Your Stylist uses your Style Profile, with questions that help her understand your body shape, fit preferences and style, to choose the pieces just right for you.
Keep what you love, send back the rest in your pre-paid envelope at any USPS mailbox. Returns are super easy & free.
You pay $20 to have your Fix curated by a personal stylist, which applies towards anything you keep. If you keep all of your Stylist Picks, you get a 25% discount.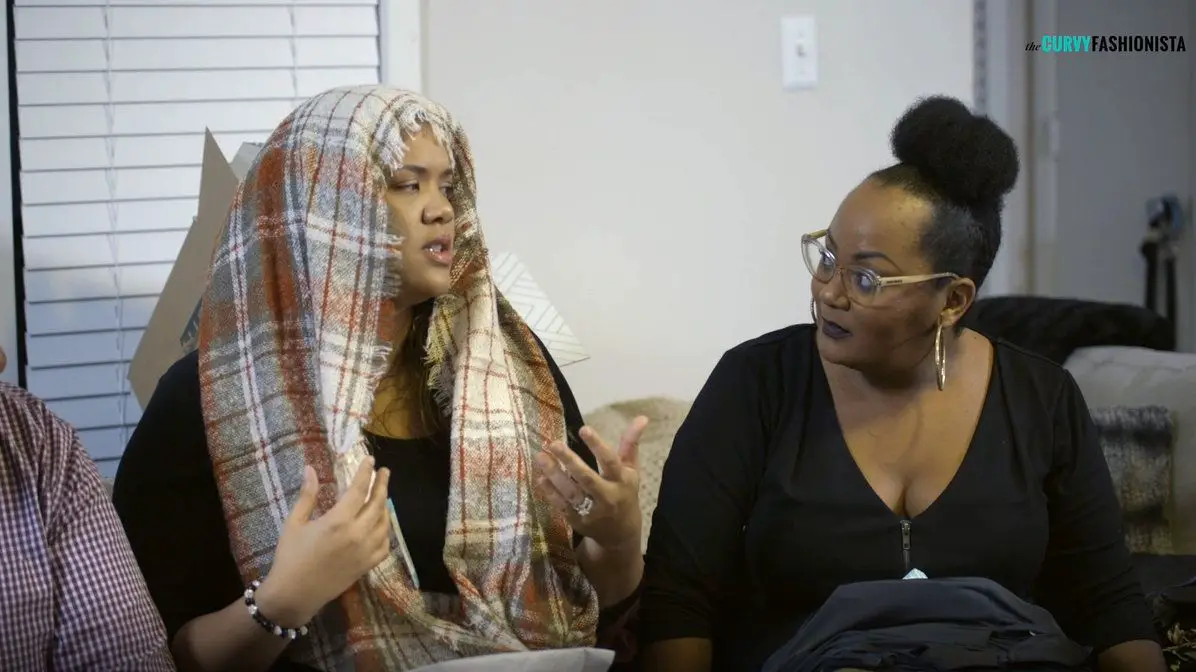 One of the constant appreciations we heard throughout our unboxing was that you could ship items back that you do not love. For free.
Even better? There is NO SUBSCRIPTION REQUIRED! You can get a Fix anytime you want. Either on-demand or on a regular cadence – every few weeks, once a month or every season.
And if you are petite and plus size? Guess what? Stitch Fix discovered that 25% of their plus size clients were 5'3″ or under, so they worked with partners like Kut from the Kloth and Warp + Weft to develop shorter inseams that you are sure to love!
How about that for keeping y'all in mind!
Sign up for your own Fix, at StichFix.com!
This winter, we are inviting you to refresh your wardrobe with cozy with stylish sweaters, wintery cardigans, and super soft knits. Keep it warm with updated winter layers, from peacoats, to trench coats, to puffer jackets. All options you can score with Stitch Fix!
Have you tried Stitch Fix before?
What are your thoughts? Ideas? Concerns?
Let us know and let's talk about it!
Disclosure: This is a sponsored post and video with Stitch Fix. All our opinions and excitement are our own