In the Hierarchy of plus size fashion, one of the designers whom I think is at the top by setting fashion examples and inspirations with a few others is the Italian Powerhouse: Elena Miro. Listen, the Elena Miro Spring 2012 collection has just dropped and we need to talk about it!
We have written and featured them many times over and I cannot stress how amazing the brand is! For years (since 2005), they were the only plus size designer to open Milano Moda Donna Fashion Week, but after reasons unknown, they no longer show there BUT they still show– to a full house!
Who is Elena Miro?
Elena Mirò is one of the historic labels of Miroglio Fashion, the clothing division of the Miroglio Group which was set up in 1985 to cater for the need to give a positive response in terms of style and taste to all the women with Mediterranean-style fuller figures. Over time Elena Mirò has acquired in-depth knowledge and expertise in the skills required to follow fashion, style and trends, adapting them to shapely sizes.
Today, the Elena Mirò brand exudes plus size luxury, high fashion, and sophistication. Don't believe us?
Take a look at my favorites from the Runway Spring 2012 Elena Mirò Collection:
Elena Mirò Runway Spring 2012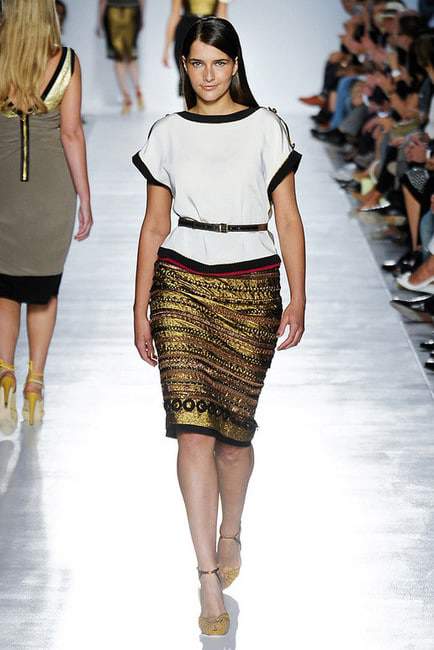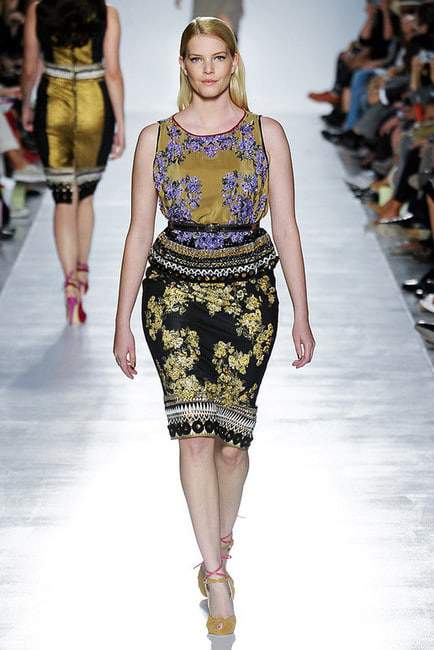 Want to see the full collection? Here is the video of the entire collection- all 36 looks!
Which look or looks are you loving from this elena miro spring 2012 collection? Where do you imagine yourself sashaying to in one of her frocks?