Now if Melissa McCarthy DON'T. WORK. THIS. SHOOT. Melissa McCarthy covers Elle Magazine's Women In Hollywood KICKING ASS and taking names.
I peeped this on Stylish Curves and immediately had to share with you! I mean this is amazing for so many reasons, and I will list them here:
Melissa McCarthy Covers Elle Magazine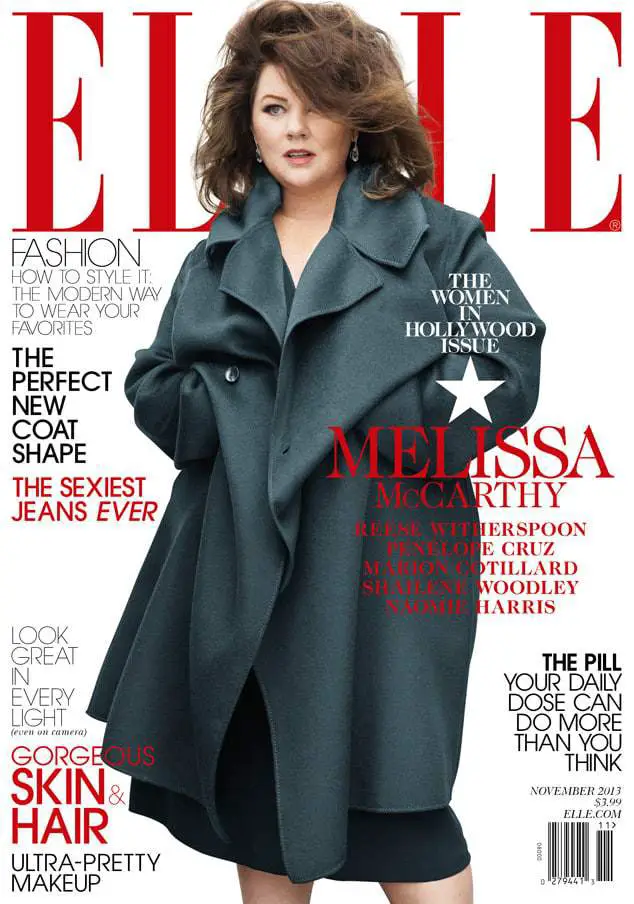 A Full Body Shot
You can see her in all of Melissa McCarthy beauty
She is fashionably snapped in a FULL BODY SHOT
Decked out in Marina Rinaldi, Melissa McCarthy looks glamorous
The cover is striking
You see all of her in a fashionable light
I know on a few post, we have talked about her fashionable choices, as we wanted to see her fashion forward, playful, and celebratory of her shape- well HELLOOOOOOOOOOOOOOOOOO! Talk about giving it her all!
I cannot tell you how hyped of this cover I am! SCORE for Elle Magazine delivering to us a shoot and fashion cover that we can be QUITE proud of!
I am all hyped about this and cannot stop smiling! Thoughts!!!
What do you think? Are you loving it as much as I am?