Have you peeped the latest from the Monif C Swimwear Collection?
If you do not follow Monif C. on Facebook, Twitter, or are subscribed to her newsletter- then you have missed a plus sized swimwear collection that will have you daydreaming or buying tickets to your next cruise- in PLUS SIZE FASHION STYLE!
See…
Monif C Swimwear Collection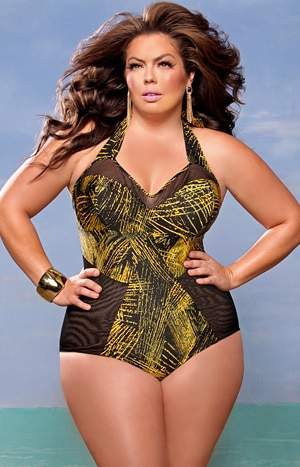 Monif C. has killed it in her 2011 Swimwear collection that has the plus size fashion community stirring! I can see why, can't you? No more basic and bland plus size frumpy swimsuits, but fashion forward, edgy, sexy, and playful ones! This Monif C Swimwear Collection is giving me a bit of a James Bond Girl and sexy seductress… all in one.
Featuring the forever sultry and fierce Fluvia Lacerda, Monif C. delivers to you- Miss Curvy Fashionista, swimwear that is not only FASHIONABLE but FUNCTIONAL!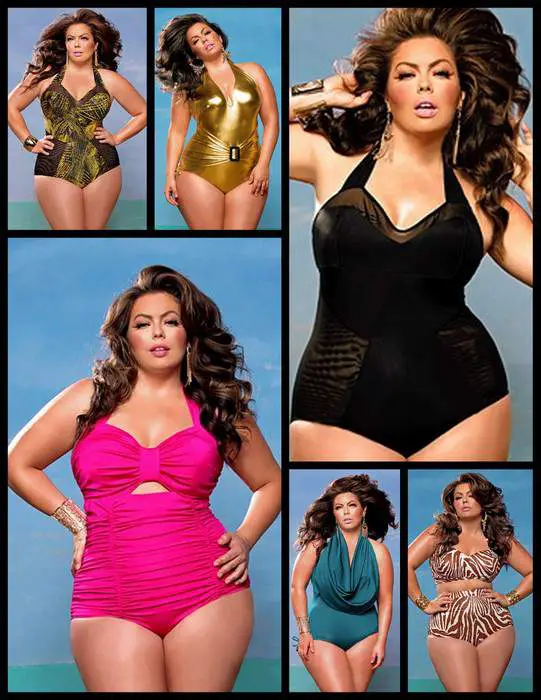 I do not have to say many words about this collection because it takes my breath away- especially the mesh cutout swimsuit! EEEEEKKKK!
Where is my cocktail, pool chair, and beach at? I need one ASAP to accompany at least TWO of these fits!!
You can score your Monif C Swimwear on PRE-ORDER NOW! Ships June 15th!