How do you travel in style? As someone who has traveled to six countries on three continents, traveling in style is something I am all too familiar with. It is a delicate balance of fashion, comfort, and making sure you don't overpack.
Whether you are making a quick trip to Vegas with the girls or an extended vacation in the Mediterranean, it's hard not to want to pack your entire closet, or do way too much shopping to prepare before you even end up at your destination.
This is a lesson that many of us have learned the hard way.
You definitely want to save some room in your suitcase for some souvenirs and shopping goodies that you'll pick up along your travels.
The major key to traveling light is packing things that you can mix and match. I've gathered the necessary items that will not only have you traveling in style, but have you traveling smart too!
A Few Fave Must-Haves to Travel in Style
The Swimsuit
If you're heading somewhere where a swimsuit is necessary (when is it not?) then below are two suits for your trip. A two piece is great because you can mix and match it with any suits you already have.
So if you pack two bikinis, you'll have four different looks to wear.
Who doesn't love a beach vacation am I right?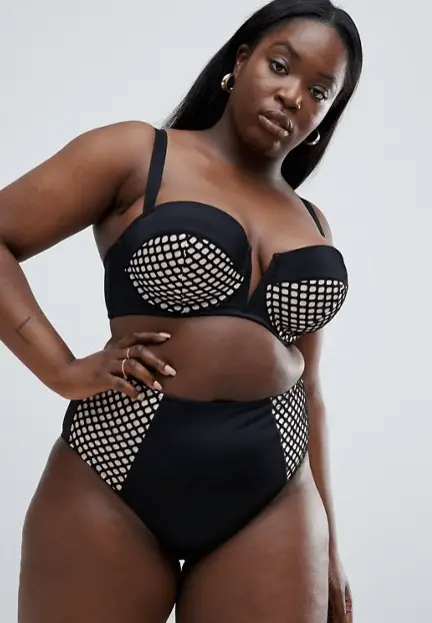 Wolf & Whistle Curve Fishnet Bikini Top & Bottom from ASOS Curve
And of course you have your one piece with a wow factor like the ones from Monif C! Cutouts give the look of a two piece, but the structure of the suit provides stability.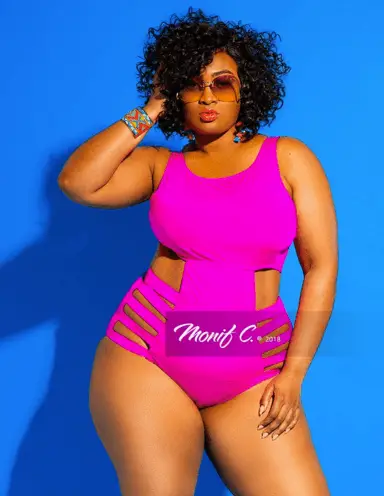 Zanzibar Suit from MonifC.com
The Summer Mix & Match Set
As mentioned, mixing and matching essential. A matching set, like the two below, can mix and match seamlessly with things you already have on hand.
I personally pick a color from the set and wear a tee shirt that matches the bottoms, usually a white or black tee or crop top will do the trick. To mix it up with the top I'll pair with denim shorts or my go to jeans.
For the Rue107 Emily Duster below, it can also double as a swimsuit cover up!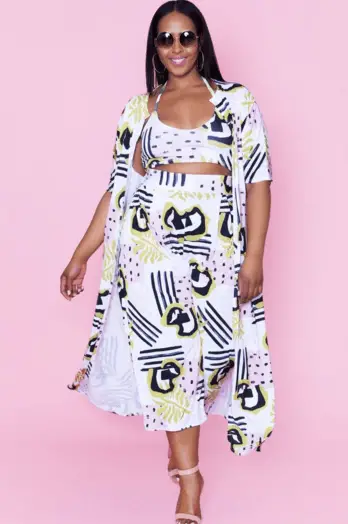 Rue107 Emily Top, Pants, and Duster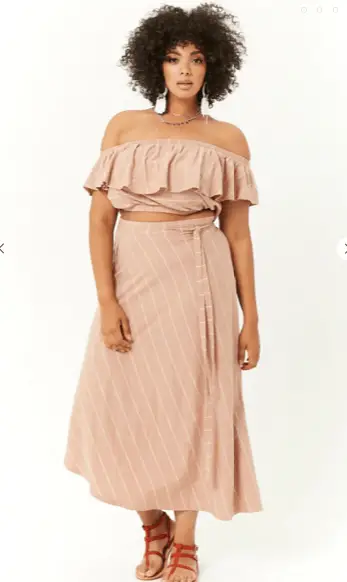 The Layering Piece
Don't forget to pack a jacket. Yes, even if it's really hot where you're going. You never know how the weather can switch up on you, or what restaurants will be air conditioned. The last thing you want is to be unprepared.
Make sure you pack something that can match just about anything you pack.
I know you'll be tempted to pack your fur vest, your favorite blazer, and that adorable floral bomber, but try to contain yourself to just one.
Hint: Usually black is a safe bet.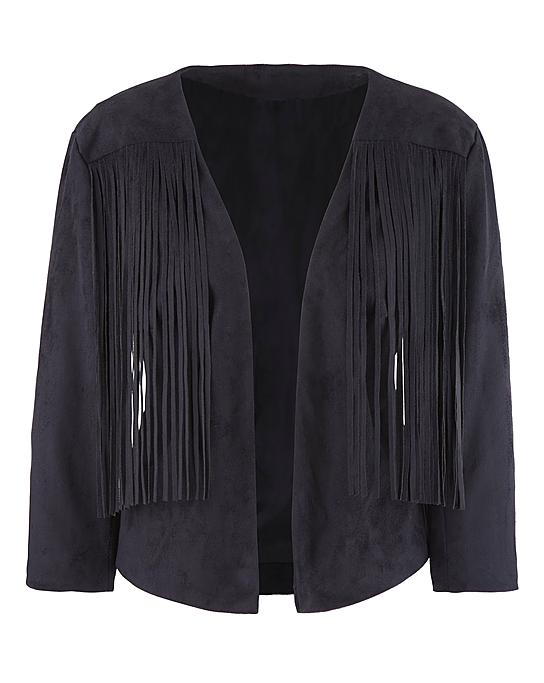 Fringe Suedette Jacket from SimplyBe.com
The Carryall Bag
Can't forget a bag! Not a suitcase, I assume you have that already if you're starting to pack your bags. I'm talking about your daily handbag.
This, along with shoes, was one of the hardest choices I had when picking out what handbag I wanted to bring on my traveling escapades.
I learned to go with something reliable, roomy (but not too big), and of course stylish.
I love that backpacks are in style right now because they are great to travel with. No one needs to have a heavy bag pulling on their shoulder all day.
A backpack evens out that weight, but thankfully they're just as cute as a crossbody would be.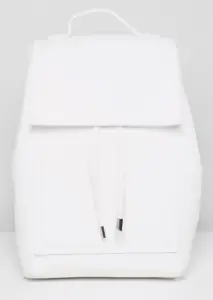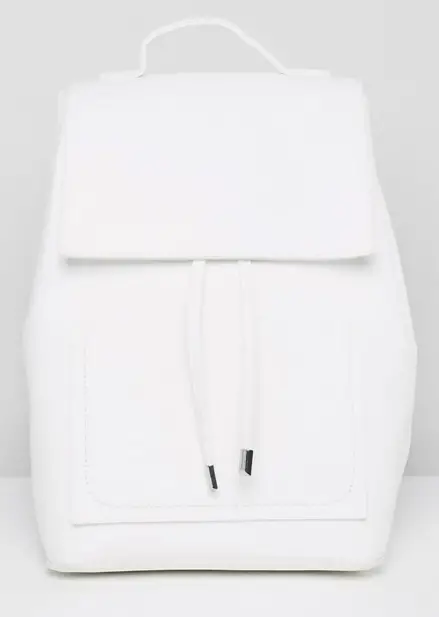 New Look Minimal Backpack from ASOS.com
Another great tip is to pack a clutch, which can double as a wallet.
The one below is small enough to fit in the backpack, but big enough to fit your phone, cash, a small hand sanitizer, and your room key.
All the essentials!
Make sure it has a wrist strap so you don't lose it in the club!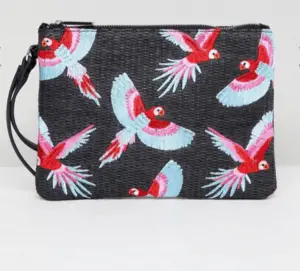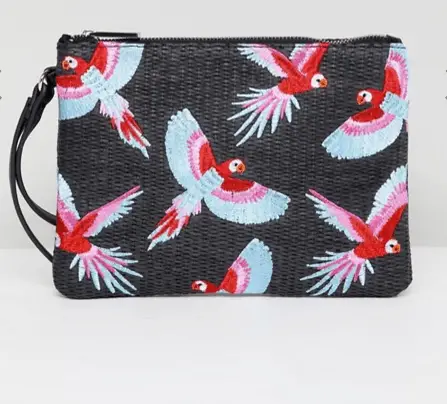 Skinnydip Black Parrot Zip Top Straw Clutch Bag from ASOS.com
The Comfy and Stylish Shoe
Most important detail is the shoes! I cannot stress the importance of this enough: if you are traveling somewhere where you plan to do a decent amount of walking, PACK COMFORTABLE SHOES.
Again, for those in the back, comfort is more important than looking cute. Yes, I said it. My mother would be very proud.
Unless you want to be hobbling around on your vacation with blisters and feet too sore to even more, I suggest you keep your favorite stilettos for when you return.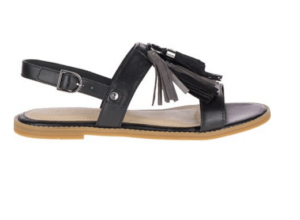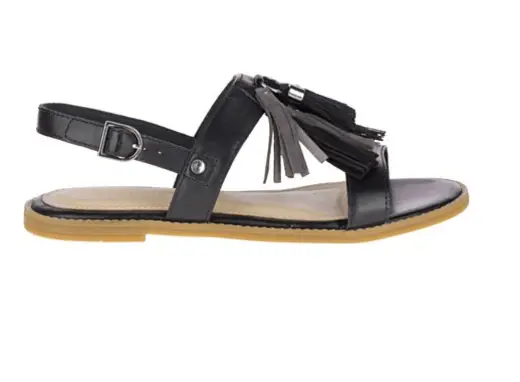 Chrissie Tassel Sandals from HushPuppies.com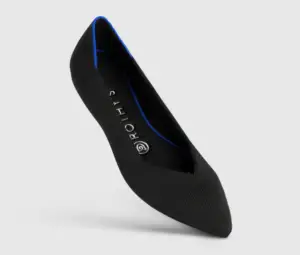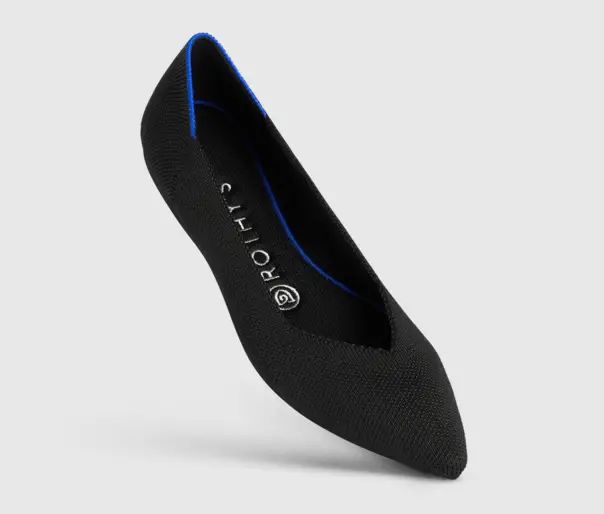 The Point in Black from Rothys.com
I absolutely love these flats because they're breathable, flexible, eco-friendly, and you can wash them after a long day traveling!
For the Plane
Don't forget what you'll wear on the flight. I always go for comfy, I hate dealing with the hassle of a complicated outfit at TSA, so a coordinated sweatsuit is my go to. And you guessed it, it can double as PJs during the trip!
Pro Tip: Download some of these plus size podcasts to listen to while you're on your way to your destination!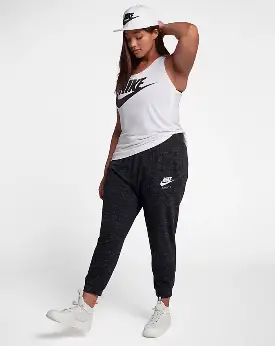 Nike Sportswear Vintage Hoodie and Capris
Alright, now that you have your necessities, you can pack the accessories! Sunglasses, a few pieces of jewelry, and maybe throw in a cute hat too.
Happy traveling fashionistas!
What are you go to pieces when you travel? Are there any tips you can share with your fellow fashionistas?
Let me know if the comments!