If you want to get away this spring in the Luxe Wine Country, then you are in for a treat! Fat Camp Finger Lakes is the next iteration of Fat Camp that takes place in late summer.
For those of you wondering… NO, not THAT kind of Fat Camp. NOPE.
Fat Camp was created to reclaim past meaning and to transform what an ideal Fat Camp would truly look like: With plus size women living life fully, sharing their truths and stories, and to celebrate each other, just as we are.
This is a new addition to their Fat Camp brand. After a few successful August Fat Camps, Annette Richmond wanted to give her audience something a bit more exclusive and special!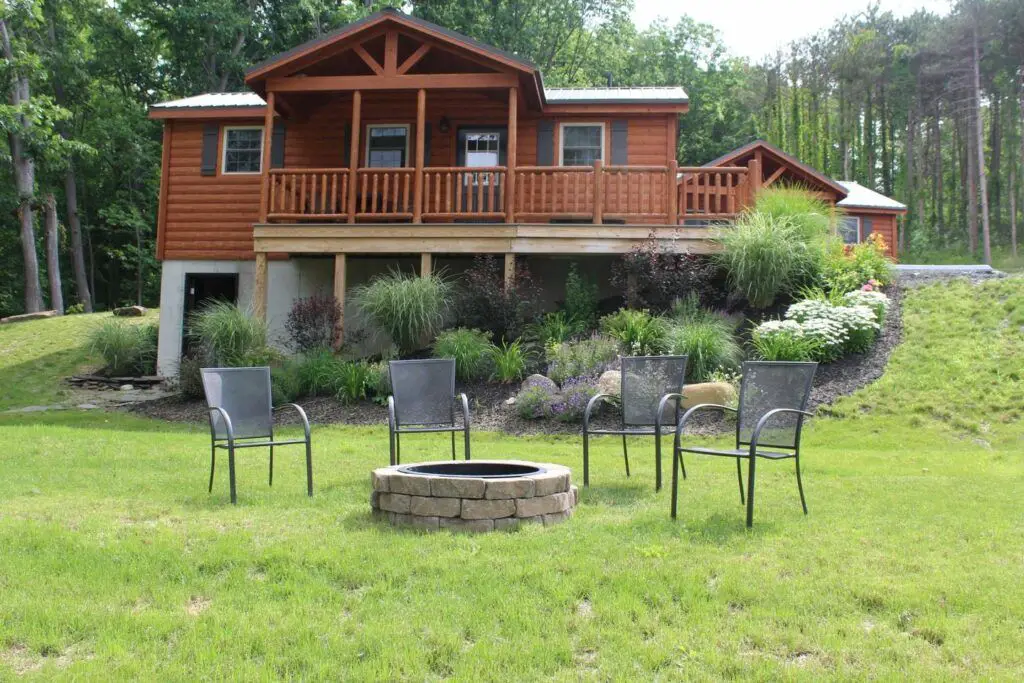 Created by Annette from Fat Girls Traveling, this Fat Camp is a bit fancier, more intimate, and extremely posh! For this event, they have "taken all of the magic of our Summer Fat Camp and brought it to the next level."
This three-day getaway brings together our own Editor in Chief, Marie Denee, Jes Baker of The Militant Baker and Jessie Diaz-Herrera of Curves with Moves!
Did We Mention that Fat Camp Finger Lakes was an All-Inclusive Trip?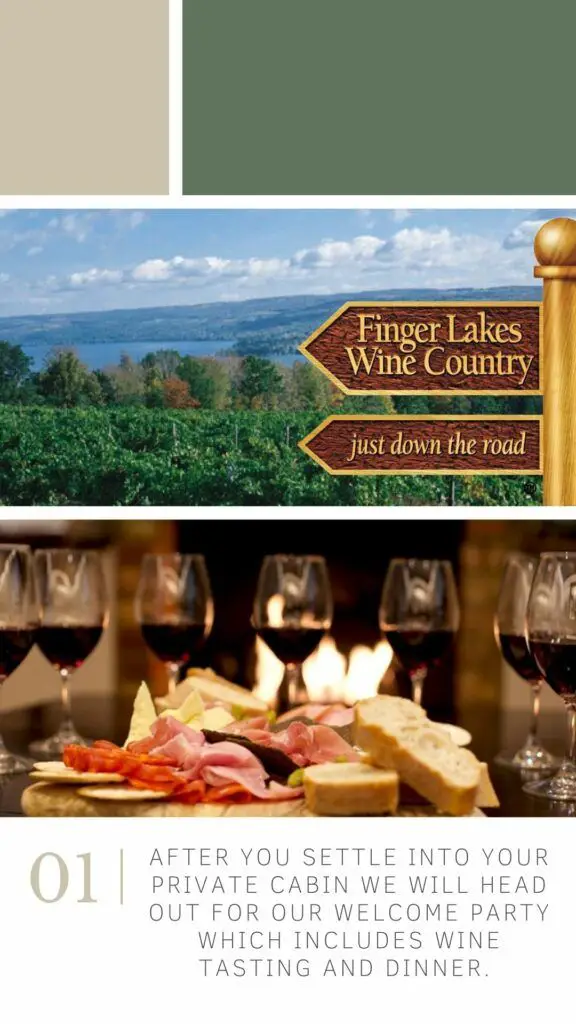 Ohhh, yes. Not only will you get a jam-packed itinerary with intimate workshops, all meals are included, too!
Ohhh and when we say exclusive, there are ONLY 17 spots available!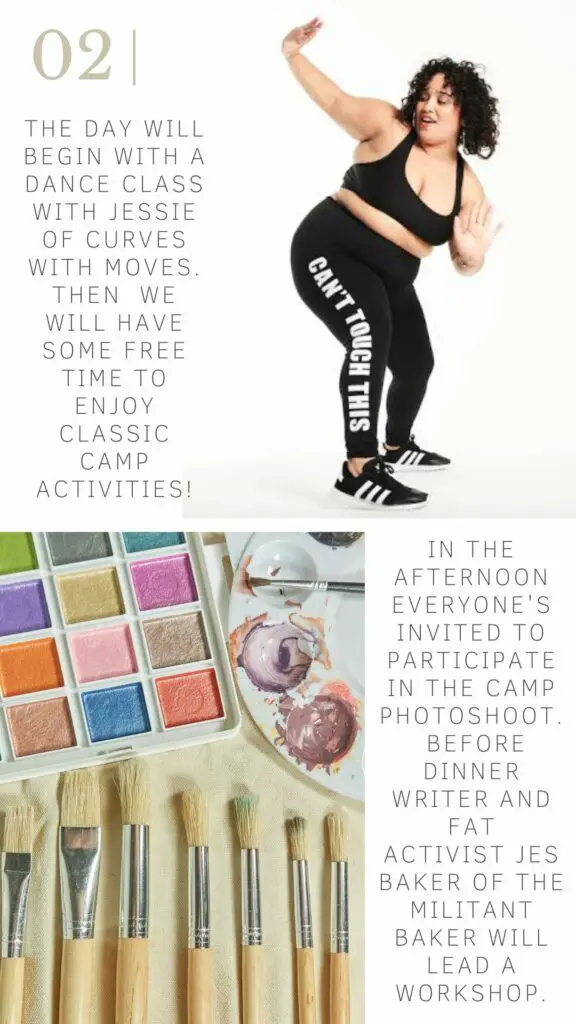 But, also? What is a stay at a cabin in wine country, without a wine tasting tour? Yep! This weekend will also give you the chance to attend a few of New York's own wineries!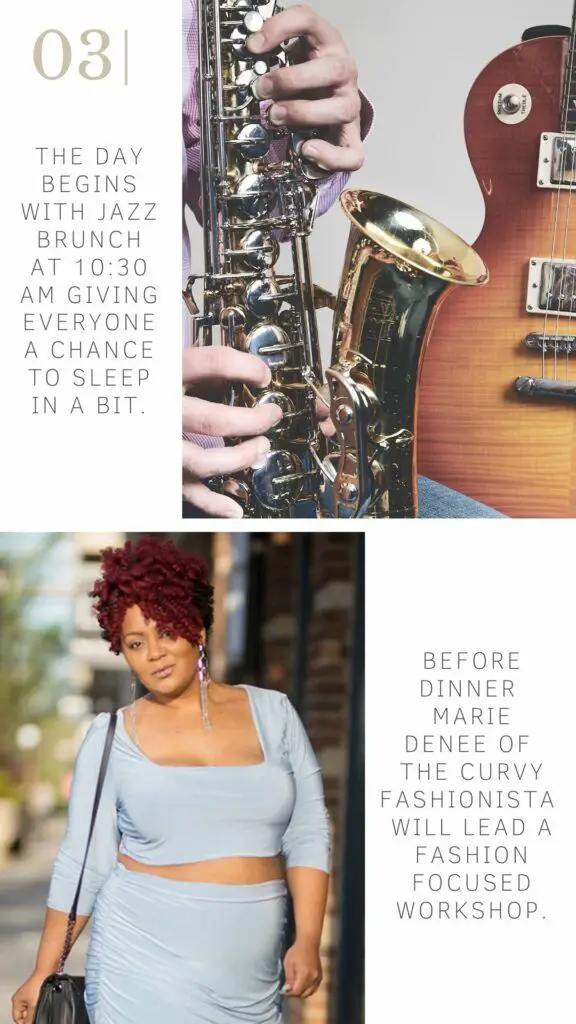 And listen… the rooms? Each "camper" will have a private room with heating and air conditioning and a private bathroom. There will also be field trips and plenty of wine.
Woot.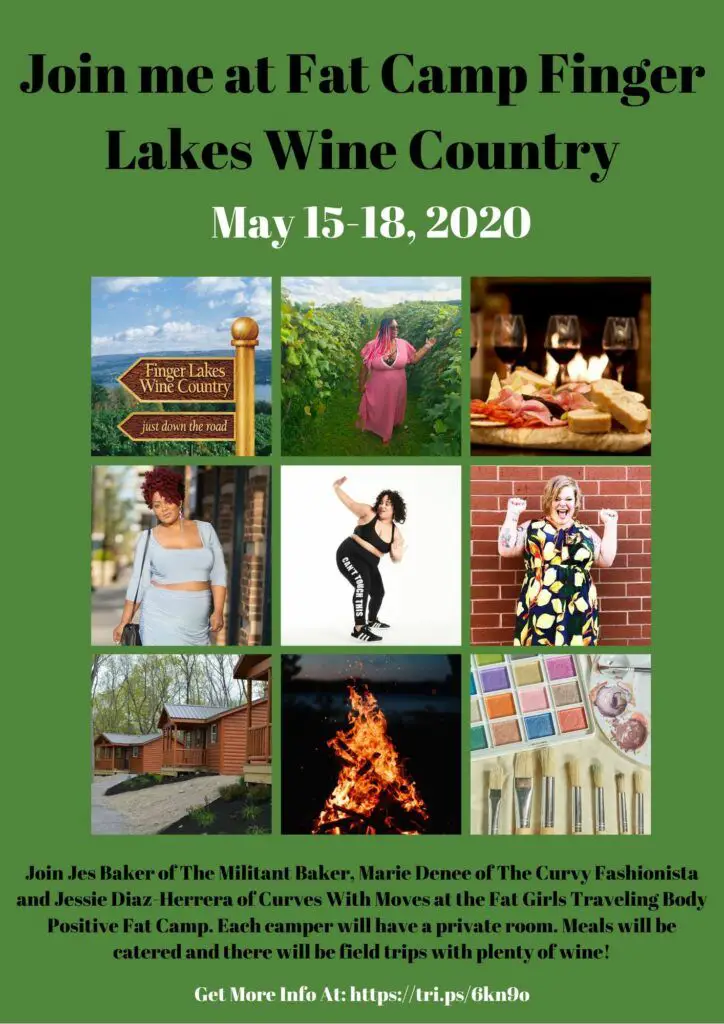 Get All the Details and Book Your Spot on WeTravel.com!
To secure your spot, you can make a deposit and set up payment plans!
Even better? To attend Fat Camps Finger Lakes gives you a payment plan!
Yes…
You can nestle away in Northern New York for a luxe and empowering weekend event!
Will we see you at Fat Camp Finger Lakes?