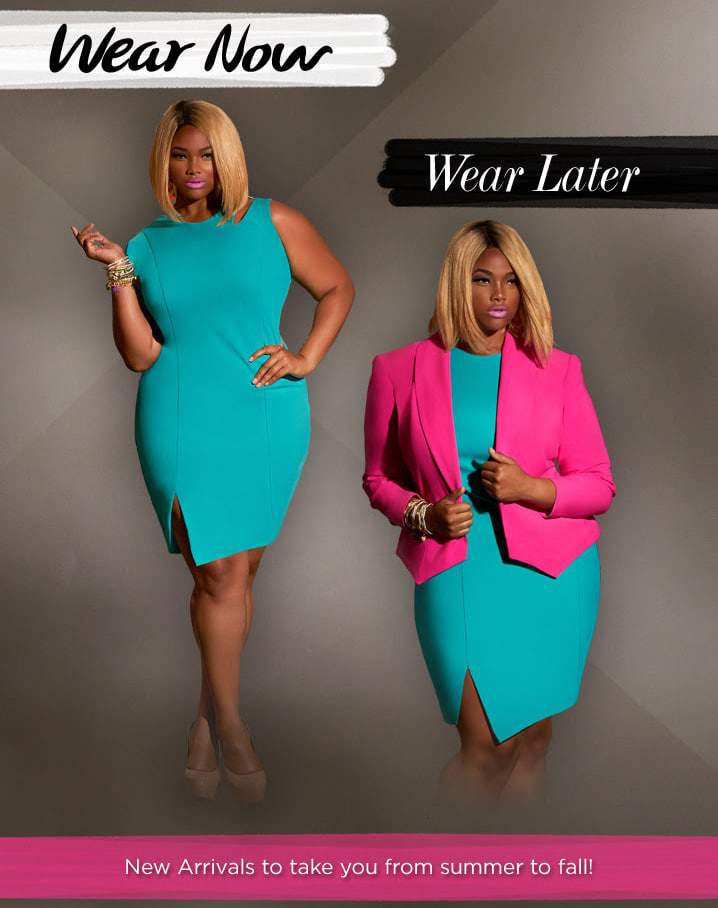 Monif C Plus Sizes delivers new plus size pieces for fall from wear to work to night on the town sizzlers and I need quite a few… I mean- SERIOUSLY. They are FIRE and I am literally here for all of it- especially the Brenda Jumpsuit in Black? Yes ma'am.
Each time Monif C delivers a new collection, there is something about the artwork, direction, look, and styling that has me (and all of you) salivating, ohh-ing and ahh-ing over it. This contemporary plus size designer is bringing it and I love it ALL. ALL you here? I love that she also brings in color variations in deep jewel tones, bringing bold and bright hues to the fashion forward and bold woman.
Black is always a great color (yes, I said this) but every now and then you need to shake it up a bit, play in colors that mirror how you feel inside. It always surprises me how the buyers of department stores always water down their buys with black, brown, and grey hues when the designer offers bold colors and patterns for their straight size counterparts. Don't they know we love a great BLUE, Pink, or Orange in our lives? Anyways, let me share with you the latest!
The Newest Pre Fall Monif C Plus Sizes Arrivals- HOT
Monif C Plus Sizes Brenda Jumpsuit in Black
Brenda Jumpsuit in Color Blocked Magenta and Blue
Monif C Plus Sizes Nora Shawl Collar Blazer (in Pink)
(Also in orange, white and black)
Monif C Plus Sizes Jennifer One Shoulder Dress
In teal, black, and white

Monif C Plus Sizes Abagail Cropped Ruched front Dress
(also available in Jade, Magenta, Coral, and Orange)
You can shop all of these right now, at MonifC.com!
How hot are these? I am a fan of I really am in love with the Brenda jumpsuit, I can see quite a few fun times in this one!
Which is your favorite? Share please, I want to know!