What if I were to tell you that Emily Ratajkowski was replaced by plus size model, Paloma Elsesser, for a high fashion jewelry campaign? Would you spit out your coffee? Would you DM me and call me a liar? It's true. All of it.
Some of you may remember Paloma from the Savage Fenty and Fenty Beauty campaigns.
One thing is for sure, this London born plus size model is on a serious roll!
Pat McGrath's Instagram foundling, Paloma Elsesser takes the reins from the Blurred Lines babe and she is rocking it. Decked in skintight 80's inspired neon workout gear, Elsesser put her curves front and center for the Alison Lou campaign.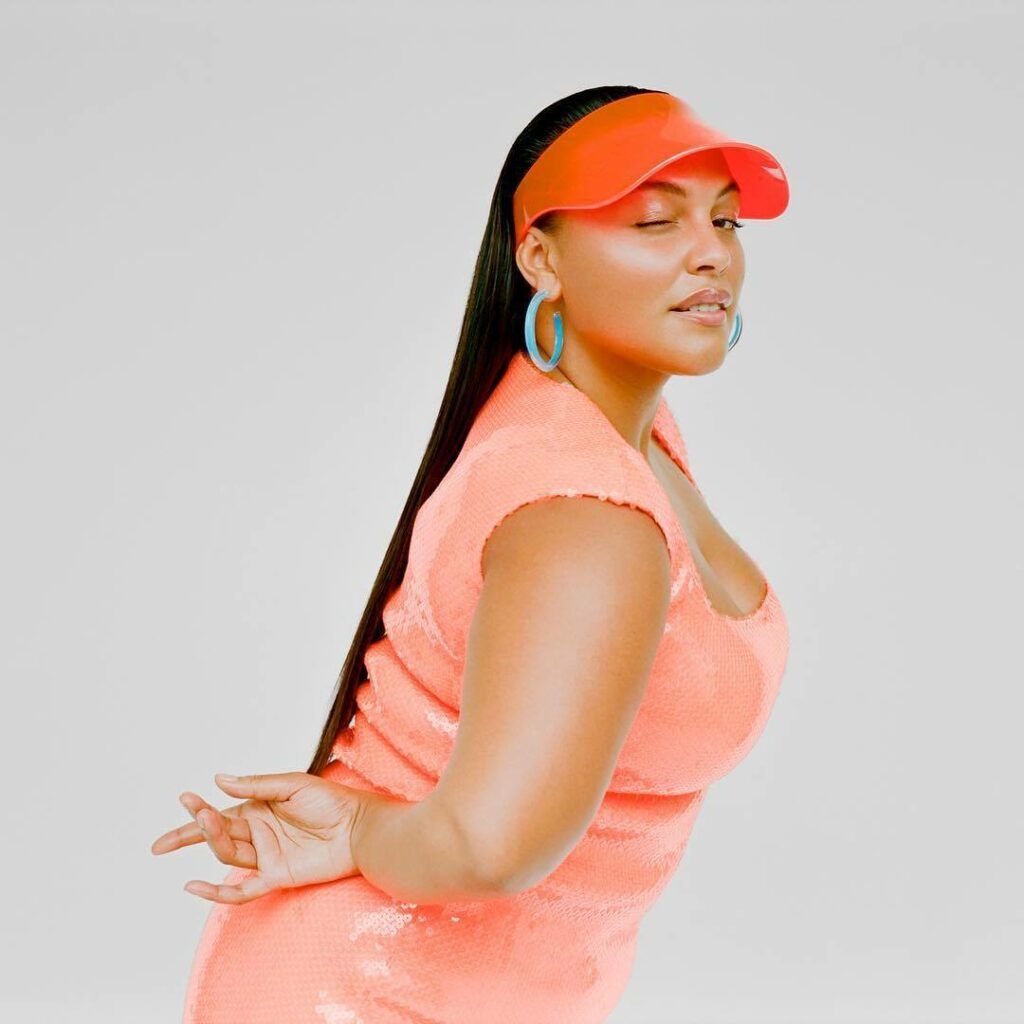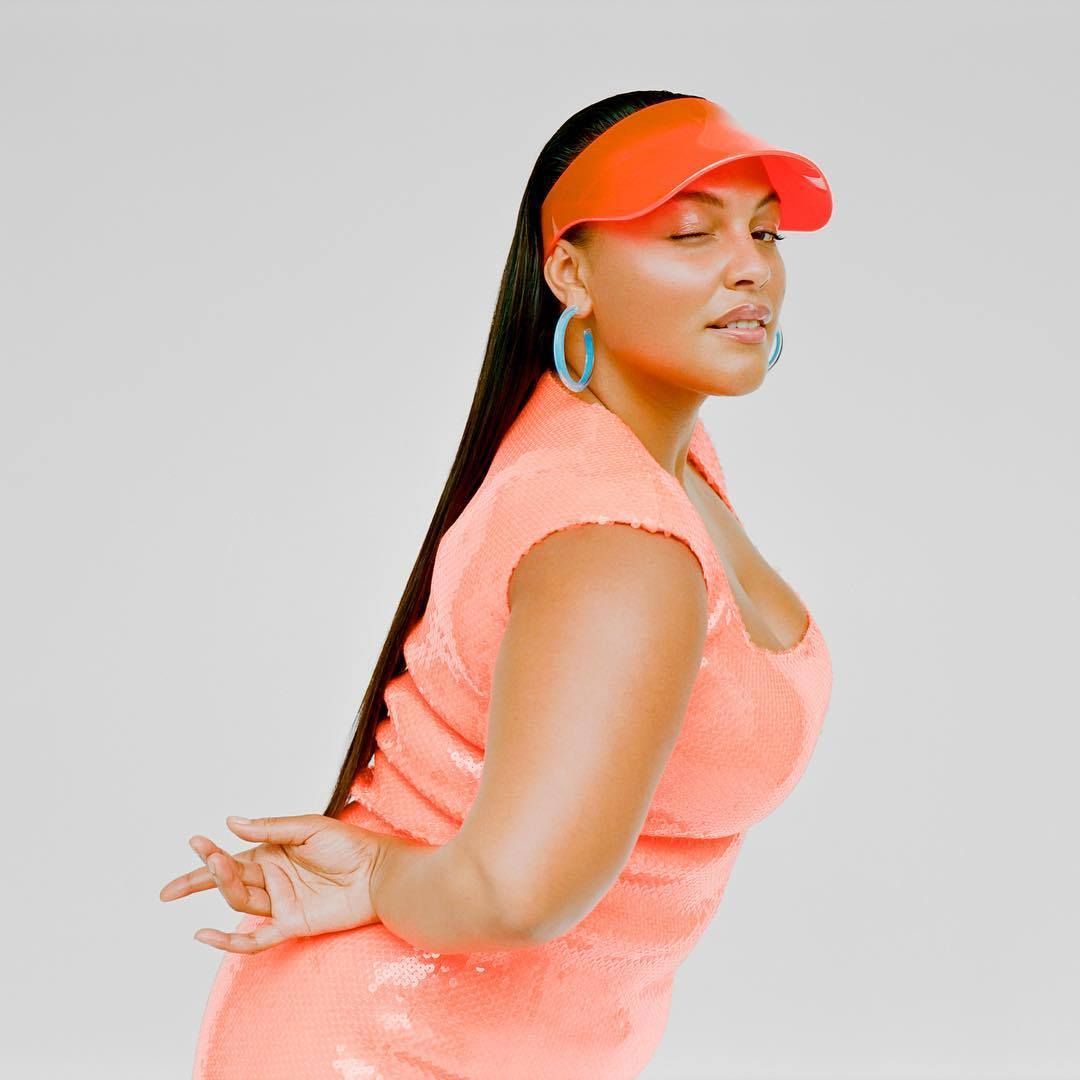 On the heels of ads for H&M, Glossier, and Nike, Paloma is making quite a name for herself. In fact, she is in the midst of creating a collaborative shoe design with Nike! Get. It. Girl.
But! Back to the Alison Lou Campaign!
Paloma Elsesser fronts the Alison Lou Campaign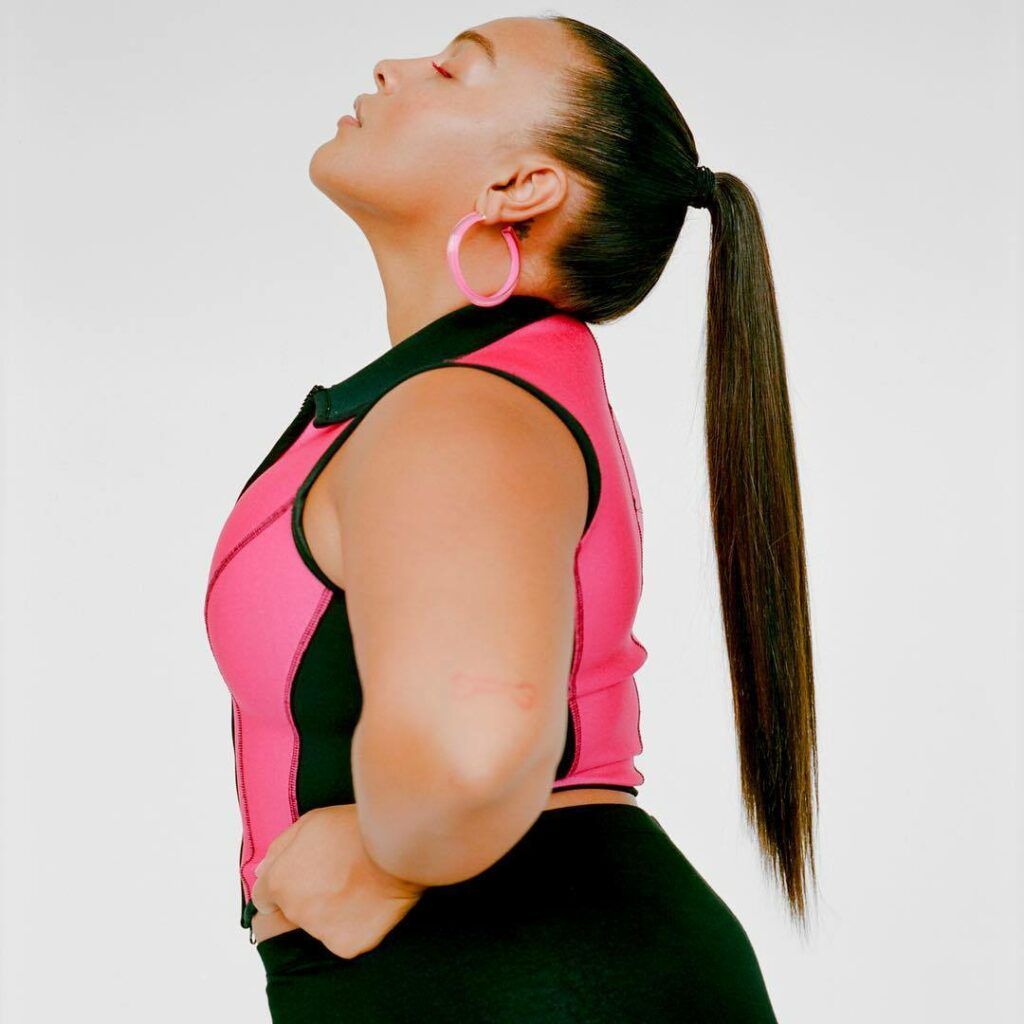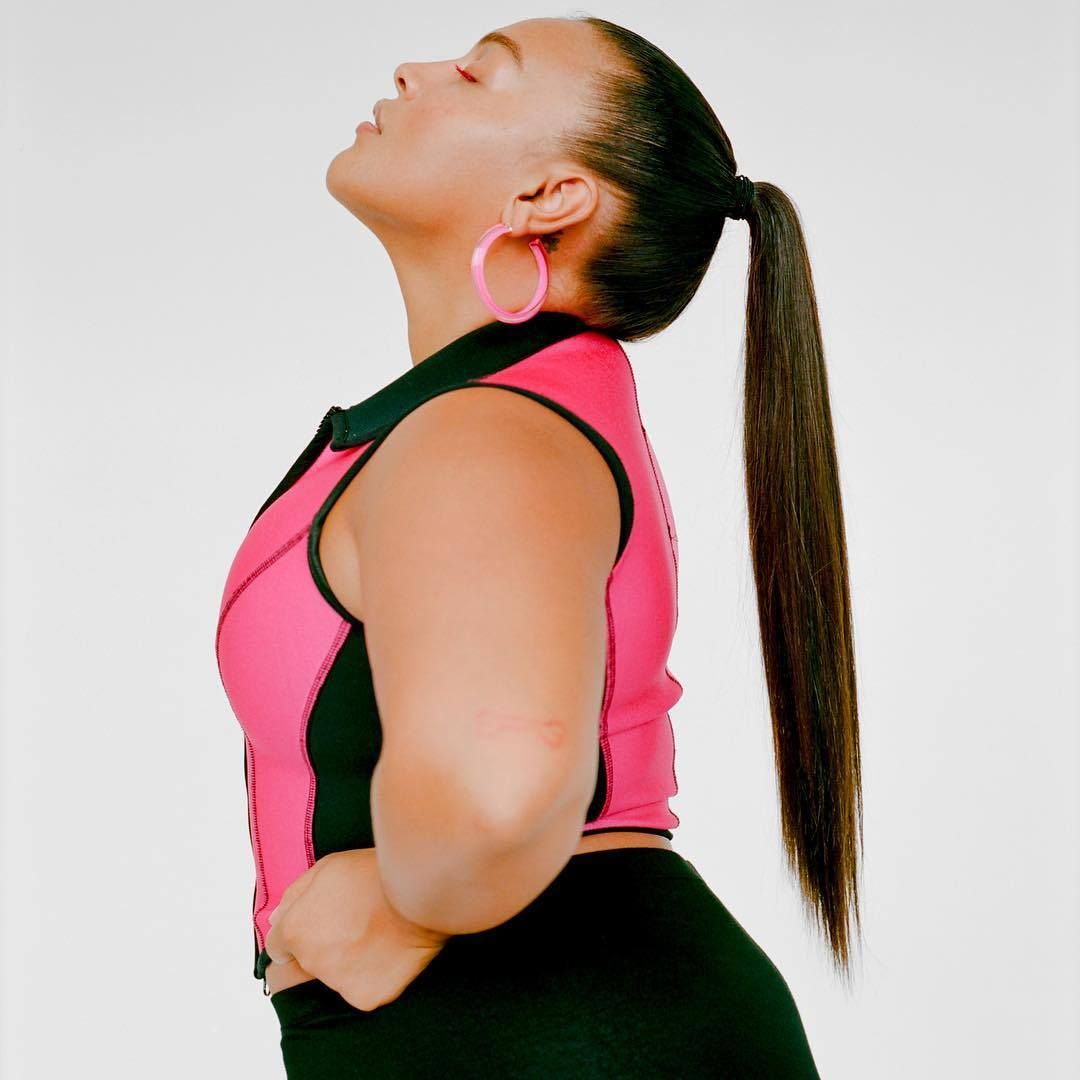 The new collection is called Loucite and it is all neon, all plastic, and all fun. With jelly hoops starting at $145 and cuffs priced at $265, these clearly aren't from Claire's. However, unlike mall brands, each piece of the Loucite collection is hand painted with enamel.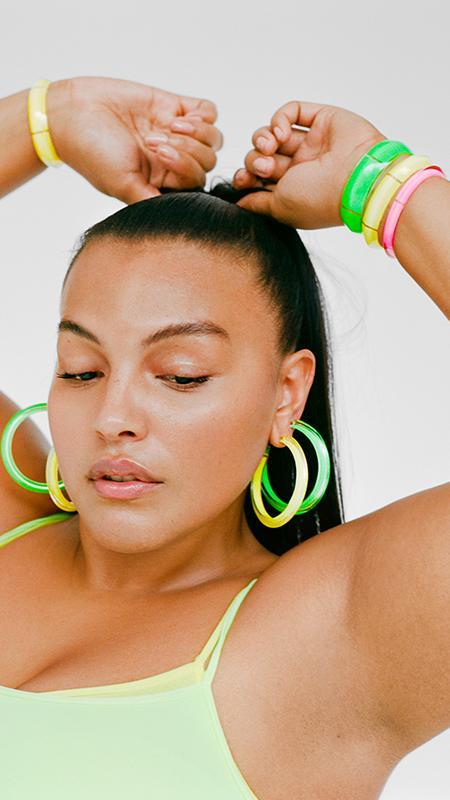 Already a celebrity favorite, the Loucite collection features five colors of neon hoop earrings, as well as a Jelly Cuff Set of three different bangles in green, yellow, and pink!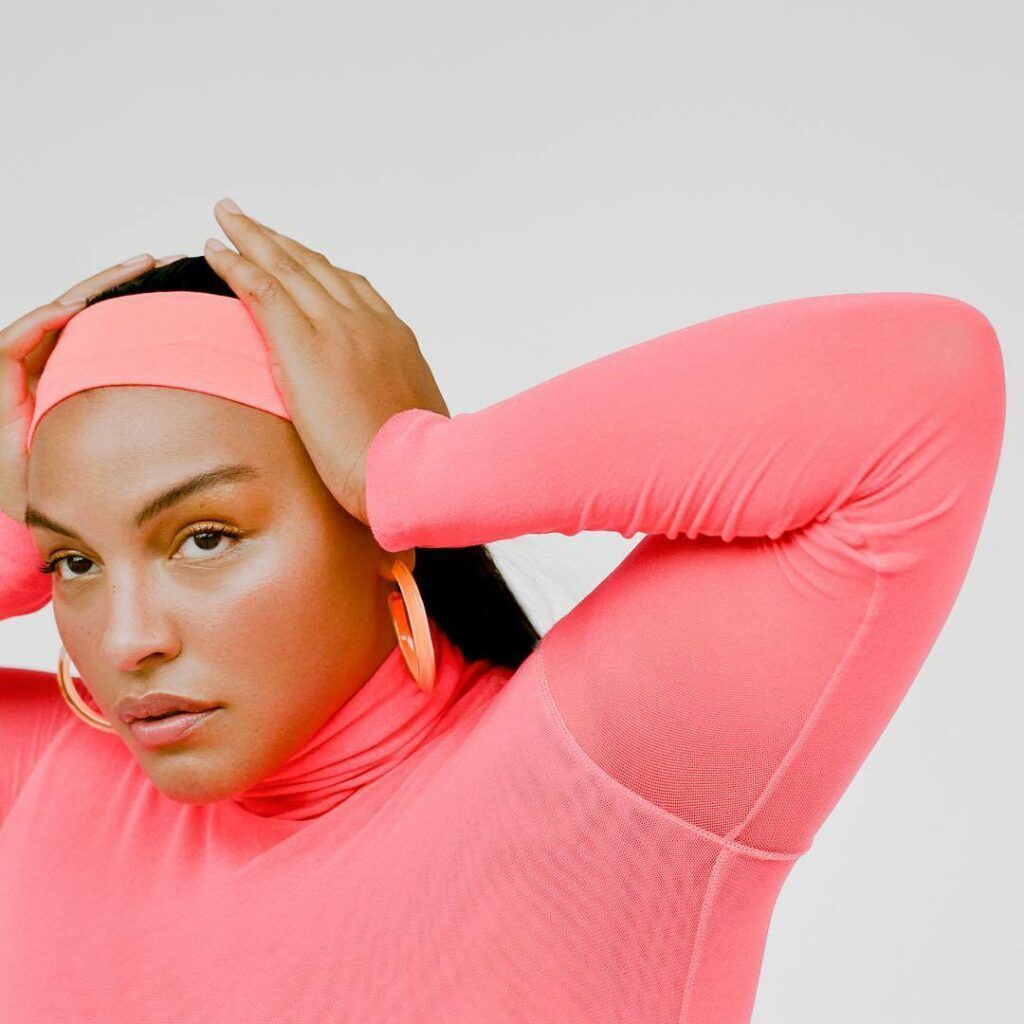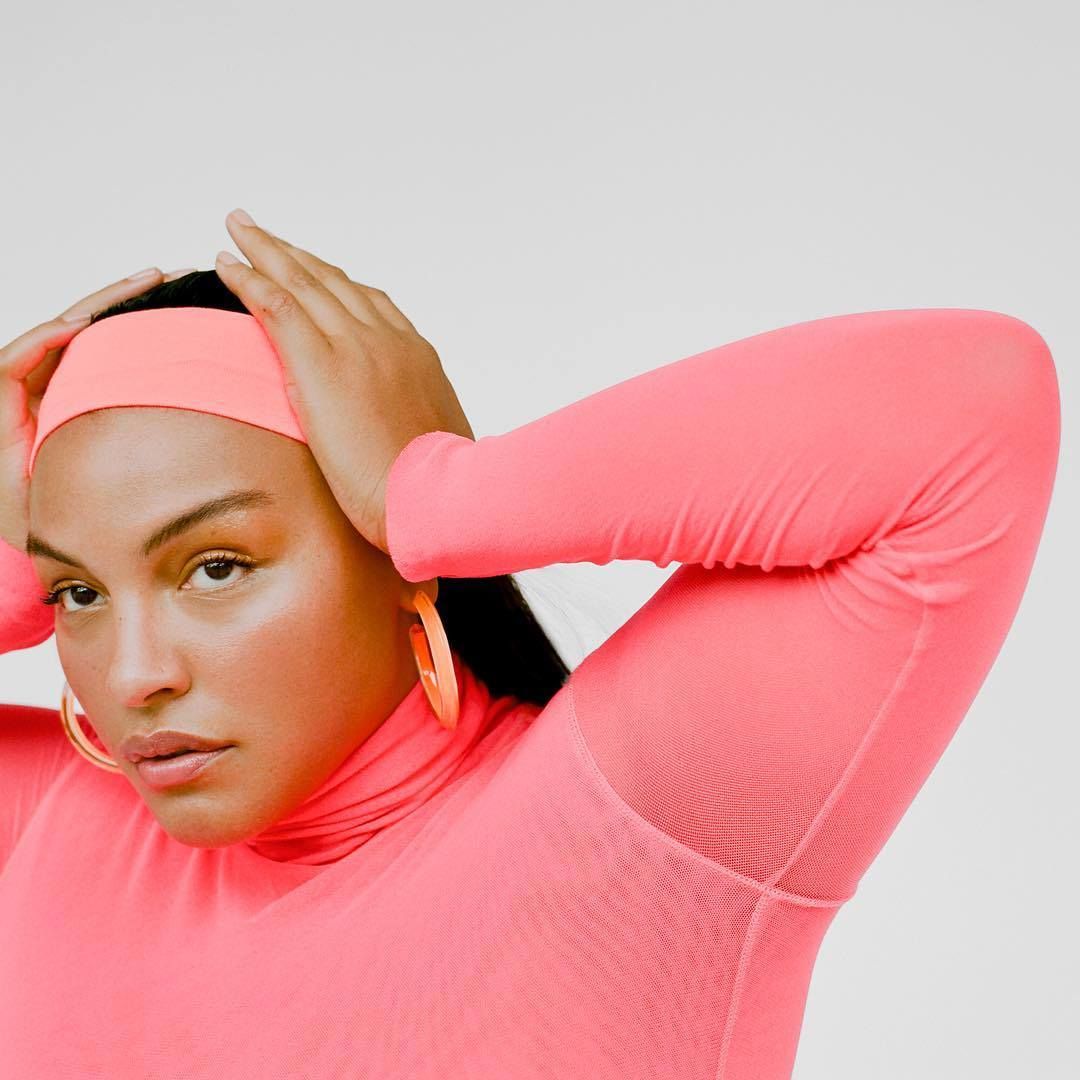 Ohhhh and for the sensitive skin babes, the hoops are finished with 14K gold posts.
You can shop the Loucite collection at AlisonLou.com
While it is still a rarity to see a plus size model front fashion campaigns, Elsesser is no stranger to the spotlight. As mentioned above, British makeup mogul Pat McGrath spotted a young Elsesser on Instagram and put a light on her.
Since then, she has been in editorials, on covers, and has even been shot by photography icons Inez and Vinoodh. Her most groundbreaking moment was sharing the cover of Vogue Arabia with Ashley Graham, bedecked in oversized silver chainmail couture.
Do you remember that?
As for being a fashion insider, Elsesser was sitting front row for Burberry's Spring Summer '19 as a guest of Creative Director Riccardo Tisci. Paloma Elsesser's star is still rising and being the face of Alison Lou is just another notch in her belt.
Where will she go next?
One thing for sure, we will all be watching!