Every woman needs the perfect little black dress. If you are like me, your closet screams all kinds of little black dress fabulousness! LOLOL But today, we bring you a little fun with the latest from independent contemporary plus size designer, Courtney Noelle, as she gives us a few must have little black dresses for the fall season!
For the longest time, black has only been boring in plus size fashion, HOWEVER, the advent of innovation and design inspiration has evolved the offerings of the LBD and I am here for the black hole growing in my closet. I am not ashamed to say this! Bwahaha…
BUT!!!
Whether you are looking for a daytime chic number or a playful two piece for late night dancing, in her collection titled, "Blacker the Berry," Courtney Noelle gives us a few options to play in for the fall and a few that are timeless and that will serve as a go to year round!
The inspiration behind "Blacker the Berry" is the beauty in blackness, figuratively and literally and it's also giving the girls more options for their little black dress.
I never tire of a great little black dress. Do you? And with the options that Courtney is serving, she makes it so much fun. So are you ready to see what this collection is all about? Check out the gallery of looks and then go SHOP!
Your Perfect Plus Size Little Black Dress with Courtney Noelle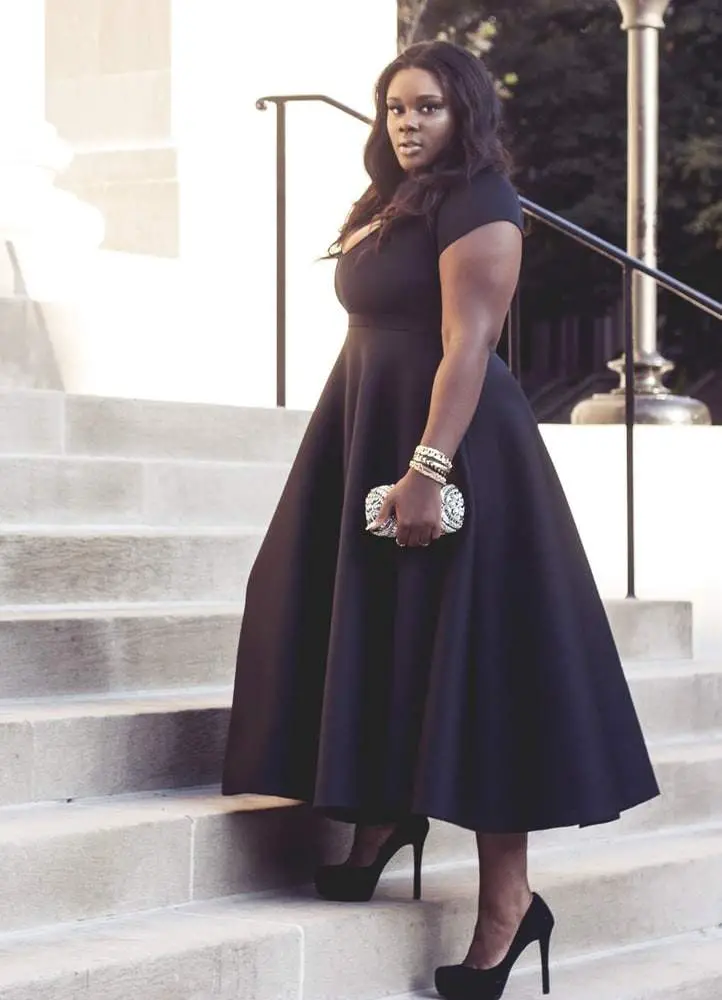 So good, right?!?! Can you guess which dresses pique my interest, that invoke a bit of fashion glee inside of me, and that have me dashing to my pocketbook?
Hehehehe that black midi dress honey! Is all me. But that FRINGE SKIRT?? Has my name alllll over it. Peep this skirt in action!
And you can shop her collection NOW, as the collection launches today!
Shop the collection at CourtneyNoelle.com!
Aren't these fun options for your little black dress needs and wants?!?!