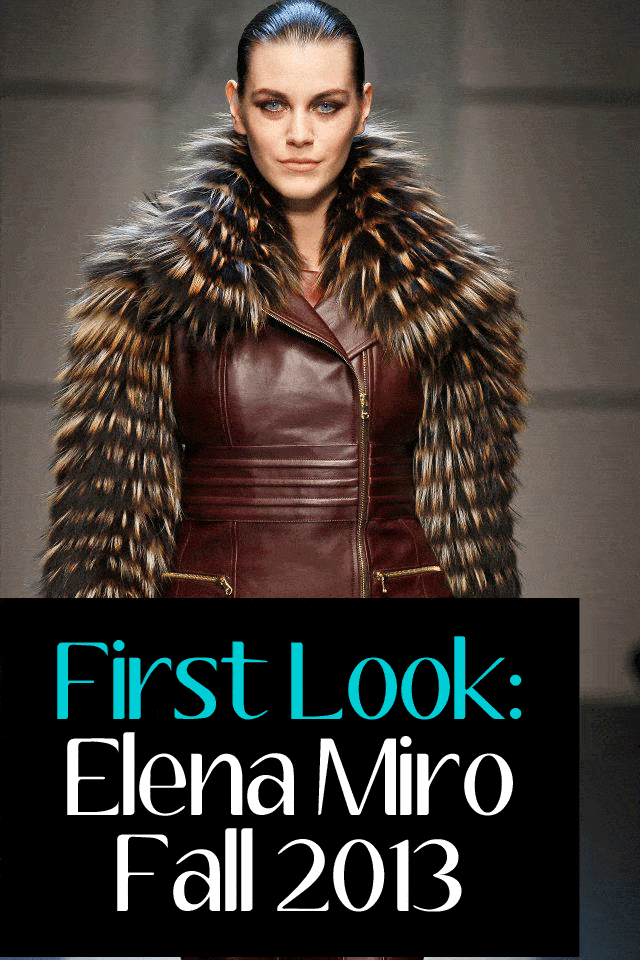 Luxury. Sophistication. Edge. Attitude. Aspiration. Inspiration.
With Elena Mirò, this Italian label encompasses this all.
I have long been a fan of the luxury plus size designer Elena Mirò and I am always watching for the latest to strut down the runway from them. For Fall, drama and elegance is the name of the game. Leather, fur, suede in camel, animal prints, and popping red, this collection makes me want to stomp my feet.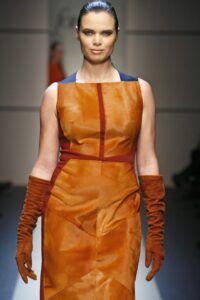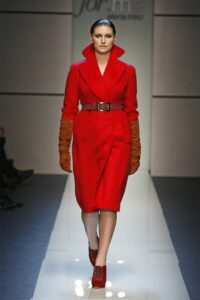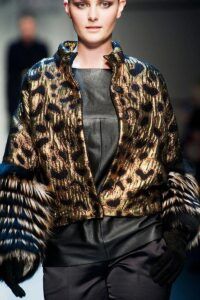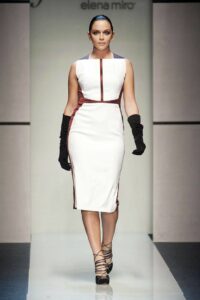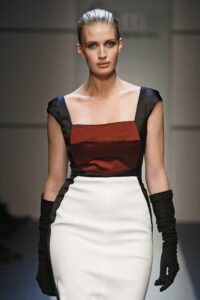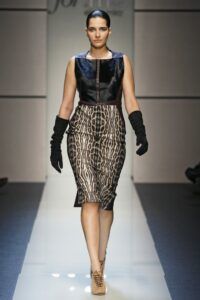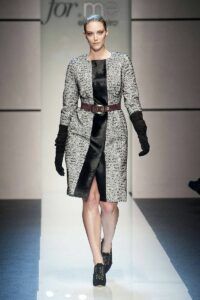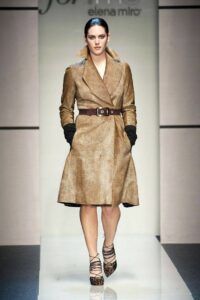 See for yourselves, my favorite pieces from the Elena Mirò Fall 2013 collection:
Inspiration:
It is a collection with a highly glamorous and seductive feel characterized by snappy tailoring and perfect fits. The starting point is the cut of the figure which very clearly enhances the body's sensuality: the modern A-line design of the coats, skirts and dresses (the LBD, in primis). Warm and intense hues (together with white, black and grey, the more vibrant tones of leather, camel, tangerine and deep purple-red) form the backdrop to maximalist details and luxury applications. Every individual garment is a combination of precious fabrics and textures to enhance the silhouette. Animal prints rule both on silk chiffon dresses and on dense and substantial coat fabrics.
Basically, this collection is fabulous.
At this particular moment, Elena Miro does not have any presence in the US and the only place I know you can shop some of the collection is at Navabi.us.
I want to feel the suppleness of the fabric, see how this drapes on my curves. I NEED THEM HERE. As I sit here in my fantasy of the collection in my closet, I want to know:
Which look is your favorite from the fall collection? Feeling ooohhh so much like a lady right? Leave a comment below with your thoughts!