We hoped you loved learning more about Houston-based petite plus blogger Sarah-Jane of SarahJaneReign! This week, we travel the interwebs across the world to South Africa to meet up with the lovely Nomali of Nomali from Soweto. At 6 feet tall, Nomali represents for you tall, plus size babes! She loves writing about all things lifestyle, and she shares the challenges of finding stylish plus size fashion in her country. She is a plus size blogger YOU NEED TO KNOW!!
Meet Nomali of Nomali From Soweto!!
Blog: www.nomalifromsoweto.com
Age: 26
Height: 1.83 m (6'0″)
Location: Soweto, South Africa

How long have you been blogging?
I started my blog at an internet café in July of 2011. So, six years now.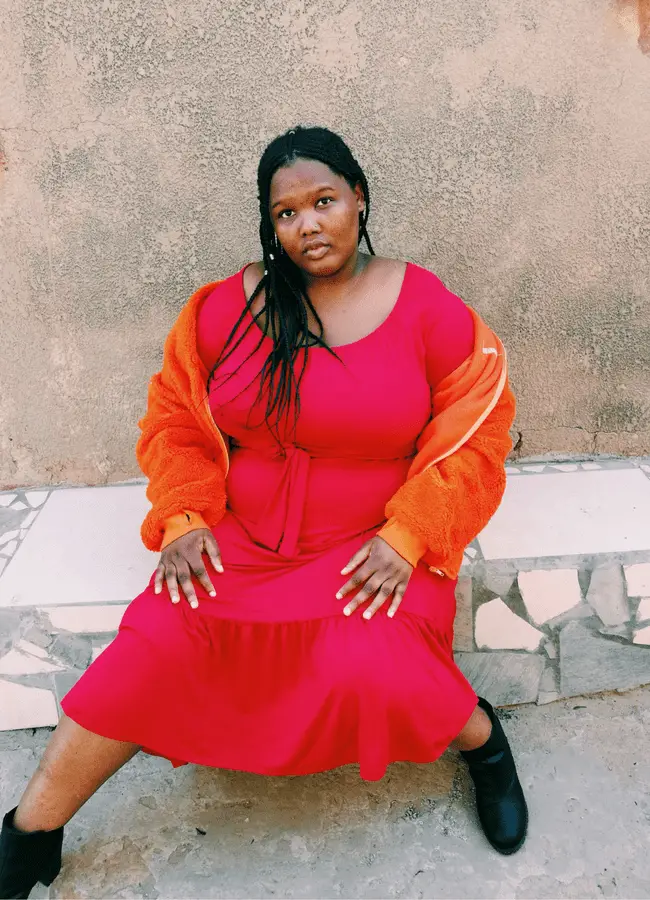 What or who inspired you to become a fashion blogger? What led you to it?
When I started my blog, it was because I loved writing. I wanted to document and share, and, maybe, feel less alone. One of the first plus size blogs I read was A Thick Girl's Closet. I was 19/20-ish, and my mind was blown. I eventually started taking outfit pictures myself. The pictures were really bad. In those early days, I was reading a lot of black girls taking outfit pictures: Bianca at Avant Blargh and Chocolate Laced were some of my early ones. I think it was only in 2016/17 that I started coming into my own and started taking outfit pictures more frequently.

Evolution
Do you blog full-time, for fun, as a hobby? Share your evolution!
I blog for fun, I guess. I still have that need to just write, and I'm glad I have Nomali from Soweto for that.
What is your favorite asset? Your legs, arms, waist? How do you play that up?
Honestly, it feels good to be at peace with my body. It feels wonderful that I can be alive as myself for weeks and months without demonizing any part of my body.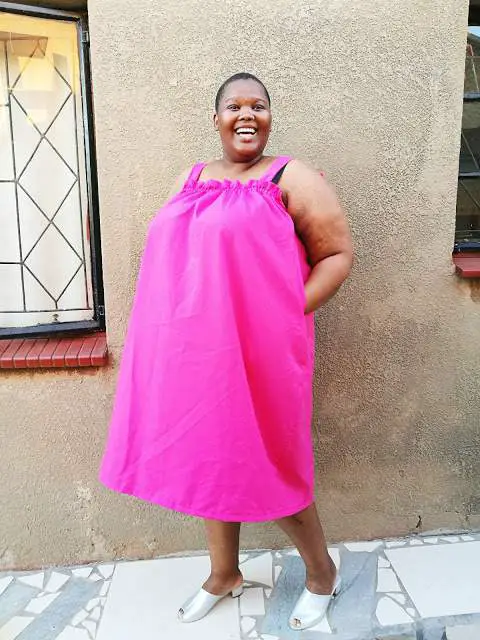 What are the challenges, if any, you face regarding being tall and plus size?
In this country, there are a lot of fatphobic undertones (and overtones!), so things such as using public transport can be taxing as can just being alive in public. I've had trouble with clothes since I was 13 years old and that doesn't look like it's about to change any time soon. An added challenge is that, being my height, my ankles tend to be out in most of my jeans.

FAVES
What's your favorite thing about being tall and plus size?
Once I got over the "giant" taunts as a teen I got to enjoy my "stature"
What's your favorite thing about being a blogger?
South Africa has a very weird blogging landscape – where a specific aesthetic and access point is being amplified, which I guess is the same across the world now that I think about it… But what I never get over is posting something and getting just one comment where someone is like "thanks! I never thought/knew/realized this." or "I've been checking in, and I'm glad you're posting!"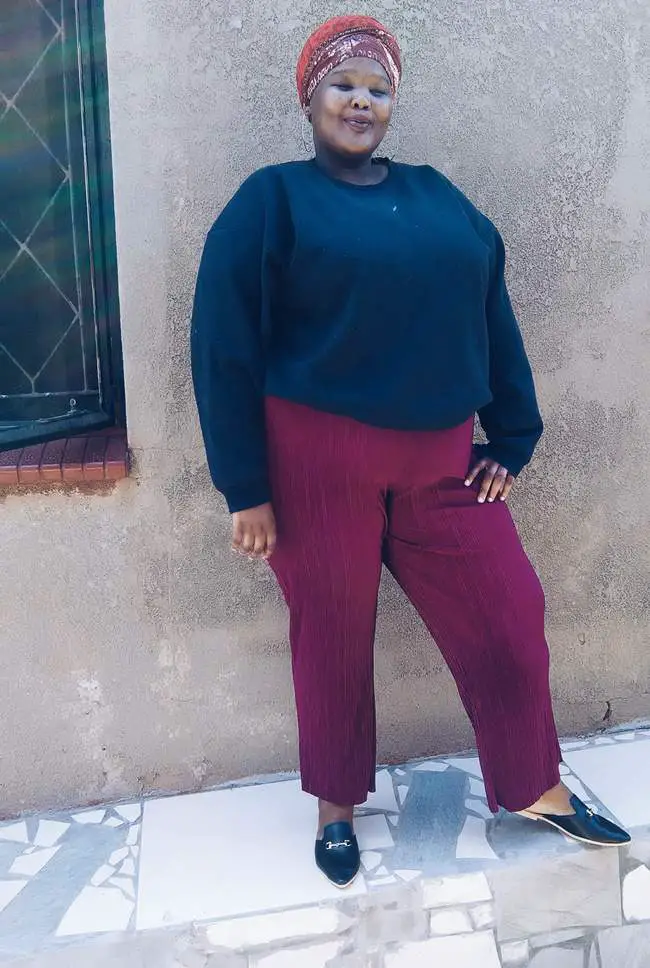 Who/what are your favorite designers/brands?
International places I windows shop at the most: Navabi, Asos, Eloquii, and Elvi. Locally, I really enjoy Rich Mnisi, a women's wear brand that, sadly, doesn't do plus. I'm rooting for Mobu by Melo, a plus size fashion brand that recently came to my attention.

Who Are You
Describe your personal style.
My style is a lot. The other day, I realized that I don't frequently look cute at work because day-to-day existence is draining. So if I can get out of bed and bathe, brush my teeth, and talk myself into leaving the house, that's my job done for the day. Anyone who has spoken to me about clothes will remember that I'm always saying I don't dress like myself, which is due to what's available to me in this country, in my size, with my budget. Currently my style is: trousers, relaxed silhouettes, exaggerated cuts with the odd bright color. I love patterns. I love polo necks in the winter and shorts when the weather permits.

Which bloggers inspire you? Plus or straight size! Any bloggers currently on your radar?
I enjoy what Stephanie Yeboah is doing with her style currently, I love Sade from In My Sunday Best. Her fashion posts are always great to look at. Rosie from Secondhand Rose is amazing. Amazing! I will always look at Amarachi Ukachu, Bethany of Arched Eyebrow is so stylish — also, as blogging has gotten big and intimidating, her photos comfort me. Chloe Pierre is a decadent and fabulous goddess.

Plus Size Fashion
What do you think about where plus size fashion is today versus a few years back?
Looking at what's happening internationally (HAVE YOU SEEN ARCHED EYEBROW X NAVABI AND PREMME?)! I'm happy for global fats and what they can get in their lives. Locally, it's a whole other story just trying to get something that fits and is vaguely stylish. South African plus size fashion has a LONG way to go.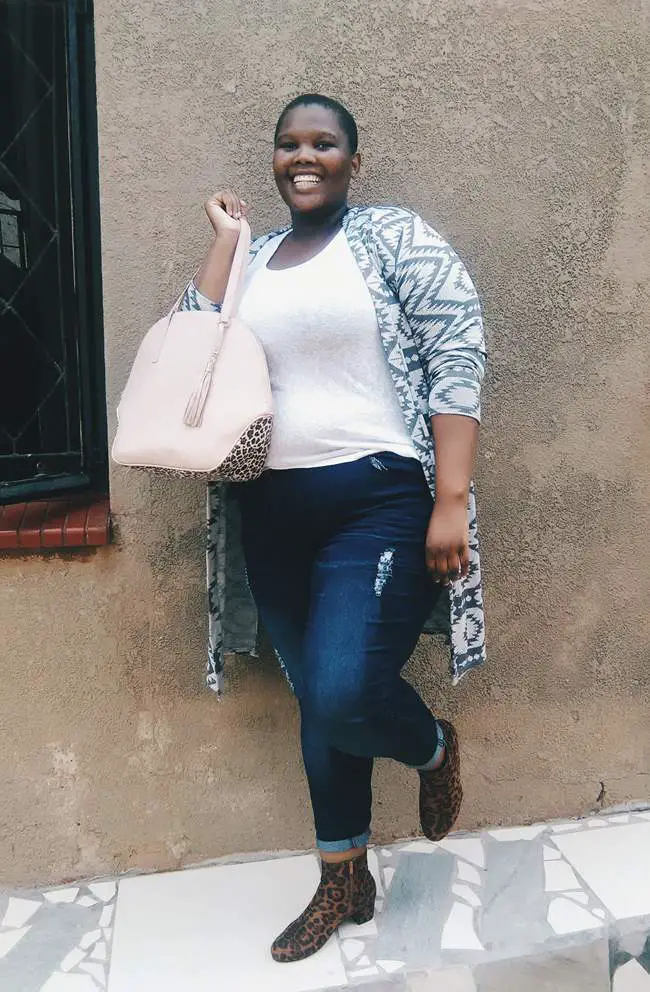 What do you think or hear from readers, is one of the biggest myths about plus size fashion?
There are people still stuck in the "dress to flatter" way of thinking, which is sad. I wish more people — especially plus size women and femmes — could just wear what they want.


Extras
Are you working on anything or have anything to share? Anything else you want The Curvy Fashionista's readers to know?
I'm co-creating a website! It's still under wraps but keep up with me on Twitter to hear about it when it's launched.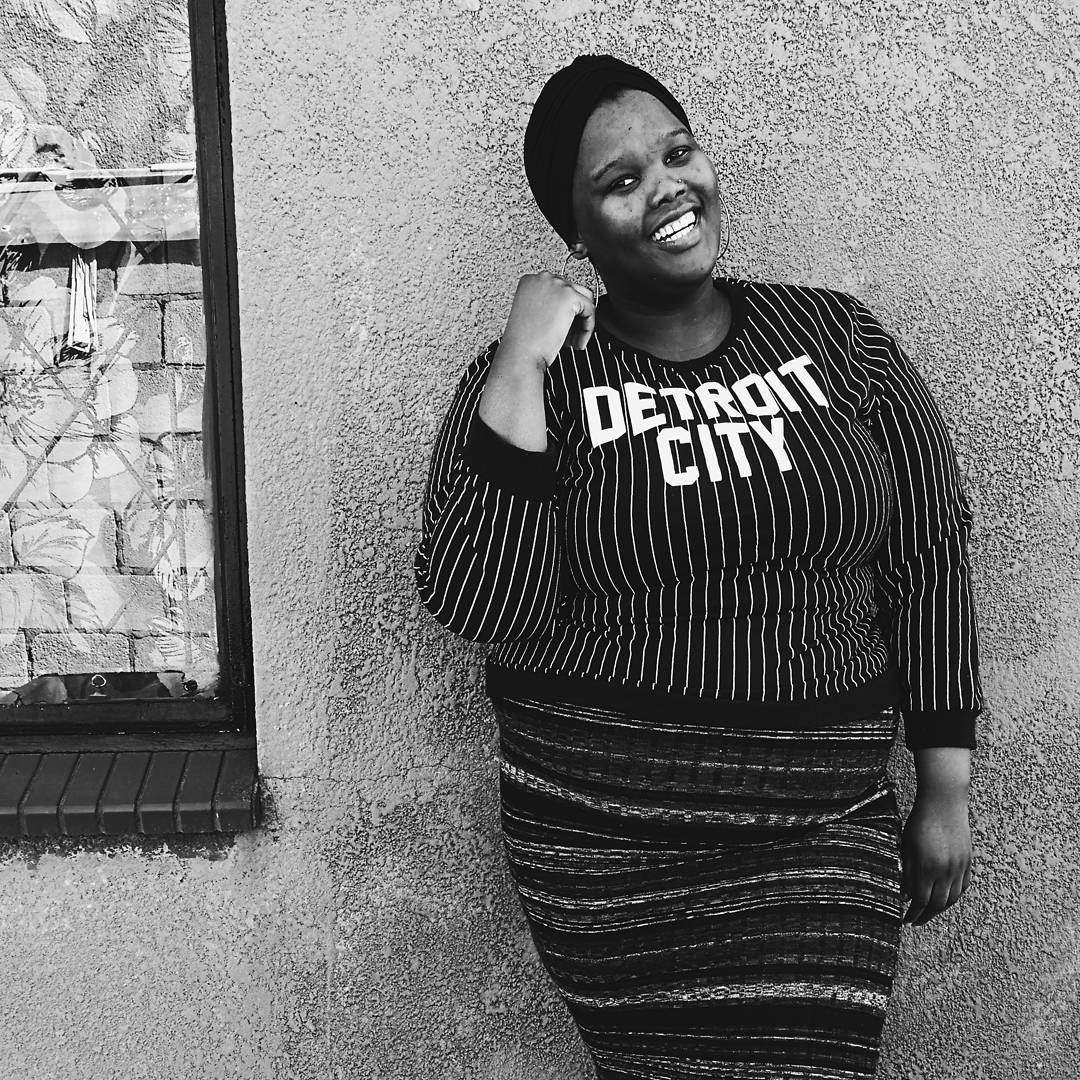 Lastly, what does Curvy.Confident.Chic mean to you?
It means being yourself. Liking who you are, wearing what you like and just thriving.

Want to be featured?
Make sure you fill out your deets here, so that we can feature you!
Looking for more plus size blogger style inspiration?
Make sure you check out all of the other plus size blogger spotlights!